They are looking for three millionaires who have not yet claimed their EuroMillions prize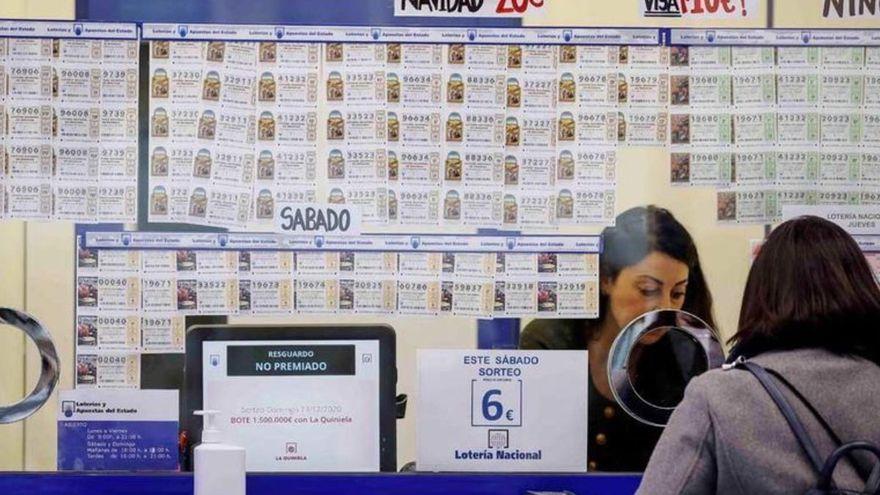 The period of time to collect the prize of euromillions it is 180 days. That is to say, half a year to be able to claim a large fortune. Despite having time to spare, there are those who, for some incomprehensible reason, do not claim their prize until it is lost. This is what happens in the United Kingdom, where three prizes of one million pounds sterling each (approximately €1.2 million) are still unclaimed by their winners.
as collected The Sun, these are tickets validated in the cities of Liverpool, Portsmouth and Gloucester. The winners obtained their prize in the British version of El Millón, the prize parallel to the numbers that are put into play in this draw.
AndyCarter, A spokesman for Camelot, the company that runs lottery games in Britain, said: "We encourage everyone to check their tickets." If six months pass without anyone claiming them, the money will go to a good cause, at the election of the administration that sealed it.
These three prizes are not the only ones pending collection. According The Sun, there are two tickets worth €240,000 each unclaimed in Yorkshire and Barnsley.
Also, in a special draw called Set For Life, the winner of a £10,000 prize (12,000 euros) per month for one year he has not claimed the prize either. That ticket was stamped in Northampton.
How to play Euromillions?
The euromillions draw It is held every Tuesday and Friday and citizens of Austria, Belgium, Spain, France, Ireland, Luxembourg, Portugal, the United Kingdom and Switzerland can participate. The first draw was held in February 2004 in Paris.
Each bet is priced at two euros in most countries and consists of select 5 numbers between 1 and 50 and two stars, between numbers 1 and 11. Those who match all the numbers win the maximum prize, although those who match five numbers and one or no stars, four numbers and 2, 1 or no stars, three numbers and 2,1 or 0 stars, two numbers and 2 , 1 or 0 stars; and a number and the two stars.
The jackpot goes to the winner of all the numbers, although there are other 12 categories They also receive prizes. The first EuroMillions draw was held in February 2004 in Paris and citizens of Spain, Switzerland, France, Ireland, the United Kingdom, Portugal, Austria, Belgium and Luxembourg can currently participate.