They are looking for the winner of 130 million in Euromillions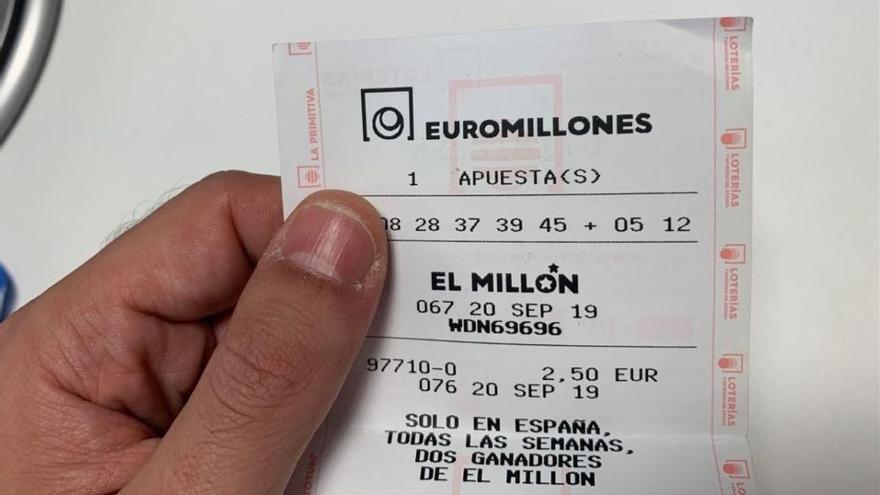 Science says you have a 1 in 139,838,160 chance of getting a euromillions jackpotbut despite what mathematics says, there are people who He achieves it. The last one, this Friday: a winner took 130 million euros.
Now it's time for the winner to claim their prize. But for now nothing is known about him. Only that he stamped his ticket in United Kingdomone of the countries, along with Spain, Switzerland, France, Ireland, Portugal, Austria, Belgium and Luxembourg, that participates in the draw.
Andy Carter is the spokesperson for Camelot, the company that manages lottery games in the UK. Speaking to the Mirror, Carter said on Friday: "What an incredible night for a single ticket holder to win the incredible £109.9m (€130m) EuroMillions special jackpot tonight. ".
"We urge players to check their tickets and give us a call if you think you're the lucky winner tonight," added Carter. The winner has 180 days to claim the prize.
The winning combination of this Friday's draw was formed by the numbers 3, 25, 38, 43 and 49, stars 3 and 7. For the next draw, which takes place on Tuesday 8, a jackpot of 17 million.
The price of each ticket in Spain is €2.5 and 5 numbers must be marked between 1 and 50, in addition to two stars between numbers 1 and 11. The jackpot goes to the winner of all the numbers, although there are 12 other categories that also receive a prize.