They analyze the language of cyberbullying to prevent minors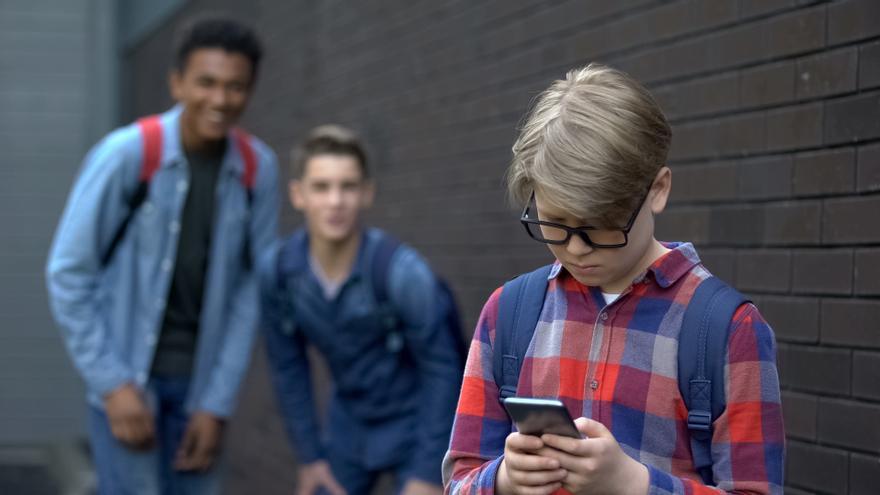 Manipulation, extortion and lies. The strategies of child sexual harassers are generally known to society. But an investigation in which the Polytechnic University of Valencia (UPV) and the University of Valencia (UV) collaborate delves into the strategies of stalkers and prepares to combat them, after this type of crime has grown in Spain by 79% since 2019, according to Anar Foundation.
"They are masters of deception," explains the project coordinator Stoponsexgroom and researcher at the Department of Applied Linguistics of the UPV, Carmen Pérez. What she and her team of linguists have done is study dozens of court decisions in cases of sexual harassment and anonymized chats between adults and minors to see patterns that repeat themselves.
They are inspired by the Welsh University of Swansea, which developed the same study in English. The Valencian investigation, commissioned by the Generalitat, seeks to see if the «communication strategies» of English-speaking criminals are developed in the same way in languages ​​such as Spanish in the Internet environment.
"We have discovered that there is an emphasis on the construction of a common reality, there is a kind of emotional blackmail," emphasizes Pérez. The English term for this courtship sham is grooming. and in it are mixed "compliments of a sexual nature but also expressions of affection" along with promises of the future and specific concerns for the life of the harassed.
Little by little, requests for sexual content arrive, which can lead to abuse or referral to pedophile networks. Later it is the turn of manipulation – stalkers are often disappointed in the victim when they do not send the desired content – and blackmail, stating that they will tell their parents everything if they do not agree to their requests.
And what do we do with this? The second step of the project is to develop prevention materials so that young people really know how these things work. In a future project, We will create tools to detect these crimes, "Pérez emphasizes.
In Spain, any relationship with a minor under 16 years of age is a crime and from 2013 until now those related to grooming, sexting and sexual abuse they have grown while, for example, child prostitution and pornography have been reduced.
In addition, Pérez points out that 40% of cases of sexual harassment online are not reported when they are discovered by parents. To them, he tells them that they should be attentive to this type of situation, in which the minor, who can be caught by bullies on social networks, changes his behavior.
According to the Protégeles association, 44% of minors claim to have felt harassed on the internet. Girls suffer more attacks than boys, although these are also the target of stalkers and pedophiles. According to Anar, in 2018 161 calls were answered for grooming cases, 419.3% more than in 2017. And from there they grew yet another peak.
For this reason, Stoponsexgroom will take its results to the Valencian institutes to expose them to minors who could be the target of bullies. «They must be aware of who they accept in Instagram or TikTok and even in video game chats such as Fortnite, where these stalkers also go ", asserts Pérez, who is a supporter of social networks and video games but with caution when using them.
The pandemic aggravates cases of sexual harassment on the internet
The covid-19 pandemic has been a hunting ground for online child molesters. «This type of crime has increased dramatically, especially during the pandemic. As the children did not go to school, their window to the world was the internet, and bullies took advantage of that to corner the victim and convince her to do whatever they wanted, "says Pérez. For the linguist, to catch them you have to study their communication strategies.