'They all lie' will arrive at Movistar + on January 28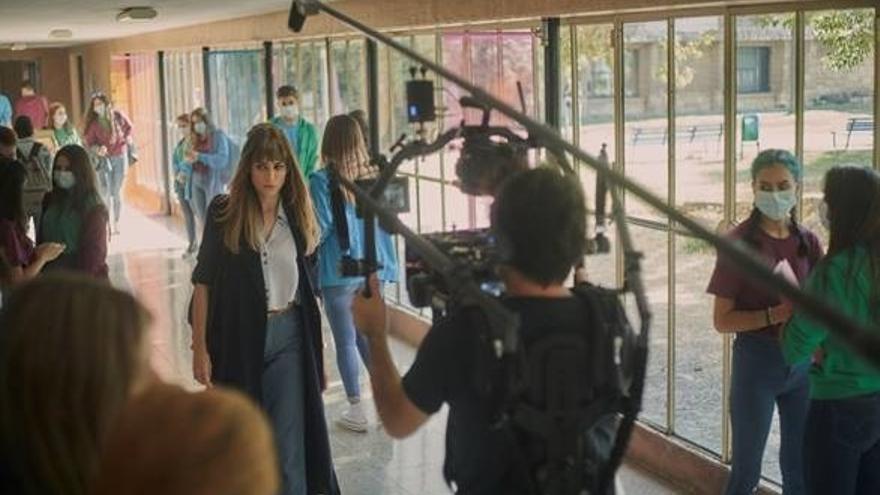 The suspense thriller, drama and black humor 'They all lie', directed by Pau Freixas and starring a choral cast of actors and actresses such as Irene Arcos, Lucas Nabor and Natalia Verbeke, will come to Movistar + next january 28, as reported this Friday by the platform in a statement.
Produced by Movistar + in collaboration with Filmax, the series consists of 6 episodes and tells the story of Macarena (Arcos), whose peaceful life in the luxurious Belmonte estate is turned upside down after sleeping with her best friend's son and someone uploading the video to the internet.
From there, a frantic chain of consequences makes all its inhabitants face their deepest miseries and secrets. Lies, secrets, alliances or marital and vital crises are some of the pieces that make up this complex puzzle that includes a mysterious crime.
Look at Ibarguren, Leonardo Sbaraglia, Juan Diego Botto, Ernesto Alterio, Eva Santolaria, Amaia Salamanca and Jorge Bosch complete the cast of this series, all of them unpredictable and impulsive characters and with many conflicts to resolve.
Girlfriends who hate each other, children with parallel lives, scam marriages, unexpected lovers, Japanese knives that change hands, marital crisis, and to complicate things a little more, a terrible murder. A mystery that will not be easy to unravel because, whoever you ask, everyone lies.