They accuse the general director of the Balearic Government for confining the students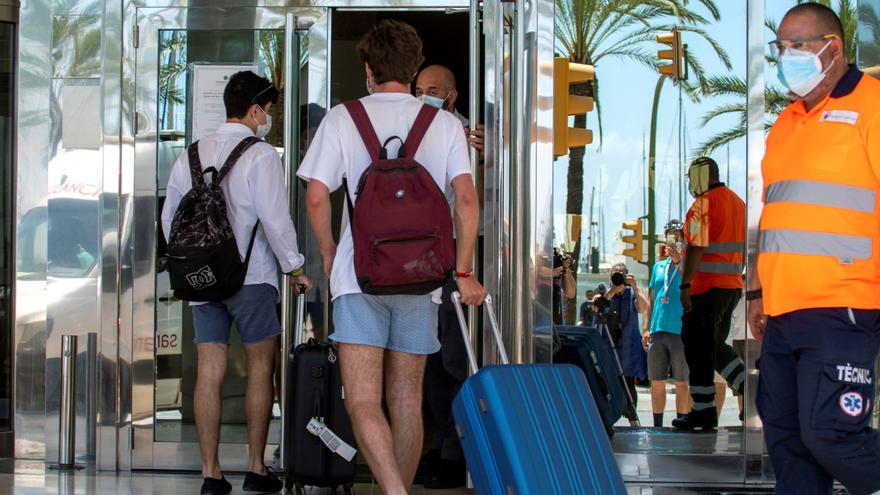 The general director of Public Health of the Balearic Government, Maria Antònia Font, has been summoned by a Palma court to testify as investigated by compulsory confinement of young people on study trips who had had contacts with infected with covid-19.
As confirmed by the Balearic Government, Font has been summoned by the 12th investigating court of the Balearic capital to give a statement as a result of a complaint of relatives of young people confined in which he is attributed the crime of illegal detention.
The general director of Public Health was the one who signed the instruction of the Ministry of Health to confine all students who were considered close contacts of other young people who had tested positive for coronavirus with whom they had shared leisure activities.
The Government admitted some 175 young people under these circumstances to the Bellver hotel on the Palma promenade until a contentious court annulled the order considering that the restrictive measure of their freedom of movement was not sufficiently justified.
The next day most of them they left the hotel and traveled by boat to Valencia to go to the different places of the peninsula from which they came.
The Ministry of Health, which, like the Government as a whole, defended the forced isolation of young people, after hearing the general director's accusation, she has indicated her "respect for all the actions of the judiciary" and has made herself "available" to the investigating judge.
"This is compatible with the defense and support of the action of the General Directorate of Public Health," he says in a statement in which he insists on defending the way he addressed "the macro outbreak of infections" in the last days of June.
"The Government considers that the action was proportionate and always attending to a fundamental criterion for this administration: defense and protection of the population " the autonomic department of Health affects.
He also recalls that other judges denied the habeas corpus petitions of some of the young people in quarantine and emphasizes that the analyzes carried out on those groups both in Mallorca and when they returned to the peninsula, with high levels of positives, confirm that the action was correct. .