They accuse the Agency of cutting investment in the islands and Social Rights deny it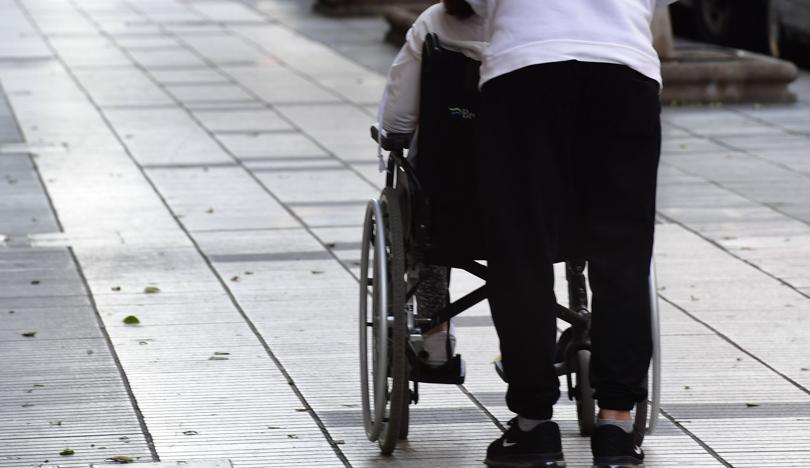 Dependence
The report of Directors and Managers of Social Services indicates that eleven regions "made cash" with the increase in the ministry's departure
Eleven regional governments "made cash in 2021 with the increase in the General State Budget for dependency, alleviating the regional coffers instead of increasing care for dependent people», assured yesterday the Association of Directors and Managers of Social Services and they are the Canary Islands, Castilla y León, La Rioja, Galicia, Catalonia, Aragón, Navarra, Murcia, Extremadura, the Basque Country and Castilla La Mancha.
However, from the Ministry of Social Rights, it is ensured that the data handled by the association is incorrect.
«Especially bloody are the cuts that have been produced by the Generalitat of Catalonia (-55.1 million) and the Government of the Canary Islands (-43.6 million), Communities in which last year 12,611 died on the waiting lists and 3,202 people respectively," says the association.
«
The relative weight of regional financing compared to state financing during the period 2015 to 2020 presented an upward trend that was broken in 2021when the increase in funding provided by the shock plan is used by some communities to withdraw part of their funding.
According to Social Rights, in 2021 not only was the budget for dependence on the islands not cut, but it was increased. "It is not true that the Canary Islands spent less money on dependency in 2021 compared to 2020," says Social Rights. In fact, in 2020, 208.5 million euros were invested in 2021, the certification of the investment is almost 216 million.
According to the association,
The Canary Islands invested just over 177 million euros in 2021, but "the official certification signed by the General Intervention of the Autonomous Community puts the investment in dependence at more than 215 million euros».
Social Rights assures that it has contacted the State Association of Directors and Managers of Social Services "to make ourselves available and clarify the data they have in the report" that they made public yesterday.
On the other hand,
the association denounces a marked territorial inequality in terms of funding. «9,559 million euros was the public investment in attention to dependency in the year 2021. Of these, the autonomous communities financed 79.2%, with 7,566 million euros, which represents 0.57% more spending than in 2020. The state contribution stands at 20.8%, with 1,992 million euros. euros, having increased by 44% compared to the previous year, which was 1,384 million. The communities that invest the most in dependency per potentially dependent person and year are: País Vasco (2,310 euros), Extremadura (1,774 euros) and Navarra (1,500 euros), while Galicia (596 euros) and Murcia are at the bottom.