These will be the most demanded professional skills in 2020 | Economy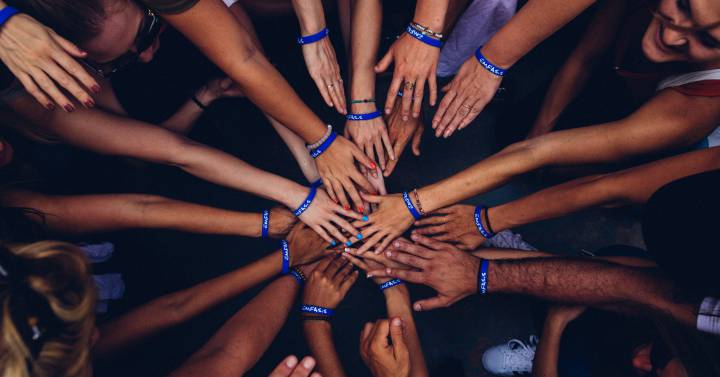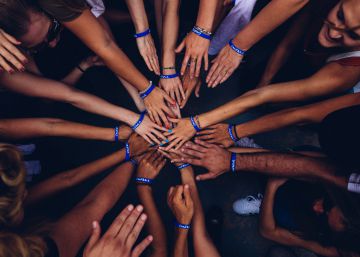 Not everything that has to do with innovation and new technologies is necessarily a cause of optimism, and recent studies confirm this. Last April, the OECD warned that 22% of Spanish workers runs the risk of being replaced by a machine (a percentage up to eight points higher than the European average), and warned of a special vulnerability due to the high number of temporary jobs in Spain. An even more pronounced perception among the workers themselves, 40% of whom fear that their work may disappear in the next five years due to automation or artificial intelligence, according to the report Capacity gaps, conducted by Udemy at the end of 2018. And in the midst of this panorama, training in soft skills (or soft skills) seems fundamental to maintain competitiveness and relevance within a company.
It seems safe to say that the opportunities opened by the continuous technological advances are almost as undeniable as the challenges they represent, although for some they do not necessarily constitute a threat: "Artificial Intelligence and process automation are designed to help workers realize their work more effectively, reducing time and increasing their productivity, but in no case to replace them, "says Llibert Argerich, Vice President of Marketing at Udemy. In fact, The OECD report also questions whether automation causes a significant decrease in the level of employment, because new jobs will arise, and Alberto Gavilán, director of Human Resources of Adecco Spain expresses himself: "Although the manual positions will disappear, there will be needs for technical positions, generating jobs that we still do not know and that will imply important changes in the Work market".
The training, key element
In the opinion of the experts, training has already become the key and differentiating aspect in labor selection processes, especially when it comes to ensuring a serene transition between jobs that arise and those that disappear: "In general, the greatest threat to workers is to be left behind in terms of knowledge; stop being competitive in terms of contribution to companies, "says Gavilán. Here, the so-called soft skills (those that have to do with the more social aspect of work) are especially relevant for those responsible for learning and development of companies: aspects such as innovation capacity, emotional intelligence, change management and communication skills (at all levels: face-to-face, online and remote), according to the report Trends in the work environment 2020: the skills of the future, from Udemy for Business. Skills such as teamwork, leadership capacity or conflict resolution are perceived by workers as the most difficult to learn, even beyond technical knowledge such as programming or data analytics.
But what makes these skills so relevant? First, because it's about abilities that do not expire over time, and that can be used throughout their professional life, regardless of the sector in which they work. "Until recently, recruitment processes focused exclusively on technical knowledge and professional experience, but today, the professionals most in demand by the companies with which they have soft skills, skills that go beyond knowledge ", says Roel Koppens, general director in Spain of the company of e-learning Goodhabitz. "The candidate who possesses these skills is much more likely to develop a successful professional career, and be promoted to leadership positions." But, in addition, they will facilitate the worker's adaptability, "who can choose where, when, how and with whom to work," he adds.
Another reason that makes them relevant is the transformation of the business world in recent years, "the geographical dispersion of the templates, which are formed for each project; constant company changes; the disappearance of hierarchies; the growing needs for flexibility and new forms of commitment, "adds Gavilán.
Soft skills that can be improved, mainly, through training. Every day more companies are aware of this and have programs that allow them to train their employees in these new skills. "In fact, according to the Lack of Capabilities study, almost 82% of workers have had to acquire additional skills to perform their work effectively, and more than 52% of them would be willing to leave their job if their employer did not provide the necessary training to help them advance in their professional career, "reveals Argerich.
The soft skills of 2020
The importance of this type of competence is not only abstract, but it has clearly visible concrete effects, according to experts. "Those companies that have professionals who master these skills will be more productive and will reach a greater market share; they will be more efficient and will have a good working environment and a high level of commitment from their employees, "says Koppens. According to the Udemy for Business report, ten are the soft skills which will make a difference in 2020:
Developmental Mindset The attitude of wanting to grow and improve constantly is a very important value within an organization. Developing the field of motivation and self-esteem improves our performance and productivity at work, as well as the environment in the company.
Creativity. Bringing a creative, original and differential touch in every action we do every day is essential to differentiate ourselves from the rest. Creativity is what allows any project not to be forgotten.
Capacity of concentration. Social networks, peer conversations or WhatsApp messages are just some of the possible distractions that test the ability of concentration and time management of employees.
Innovation. Being able to have new ideas, developed in an original way and that represent an advance with what has already been established, is an advantage for any work team.
Communication skills Not only is it important to have a good idea, it is also equally important to be able to communicate it correctly and to know how to highlight the strengths of any campaign or activity we carry out.
Storytelling The ability to tell a story in an attractive, differential way, relying on different audiovisual resources and keeping the audience hooked from beginning to end is a fundamental quality in the different teams of an organization
Awareness of different cultures. When living in an increasingly global world, it is common for more and more organizations to have employees of different nationalities, with different backgrounds and circumstances. Knowing how to work efficiently among all is a differential advantage for any employee.
Critical thinking. Having the ability to analyze, understand and evaluate each campaign, with its different phases and results, is what makes anyone have the possibility to continue improving and advancing in their career.
Leadership. In any work team there must be the figure of a leader who is responsible for bringing to fruition any project or activity that is carried out in a company.
Emotional intelligence. Employees with a gift of people, empathy and communication skills are more likely to succeed, especially in fields such as sales, customer service or management.
How much does the training cost?
The cost of training for Spanish companies is, according to Eurostat, about 1% of total labor costs, in line with the average of the European Community. However, "companies allocate 80% of their training budget to 20% of the workforce (managers and managers), so the fundamental challenge is to reinvest the remaining 20% ​​in 80% of workers," says Koppens . Among the more than two million students of Goodhabitz, whose main focus lies precisely in the soft skills, The most demanded courses are those that have to do with personal well-being (stress management and motivation), productivity, teamwork, negotiation skills and better communication. According to their own data, developing this type of skills is important for three out of four workers, and 46% of them have completed one or more training courses focused on this field over the past 12 months.
When dealing with this type of learning, he points out the 70/20/10 model as the most effective: 10% in the classroom, 20% through knowledge exchange with professional colleagues and 70% through experience. In summary, it is about never losing sight of training needs, in order to avoid the risk of becoming obsolete: "30 years ago, an engineer could live his entire professional career with the knowledge acquired at the university. But currently, recycling and learning must be continuous, "says Gavilán. "If not, in a short period the professional will be out of the labor market, which will take its toll not only to the worker, but also to companies."