These will be the cheapest hours this Monday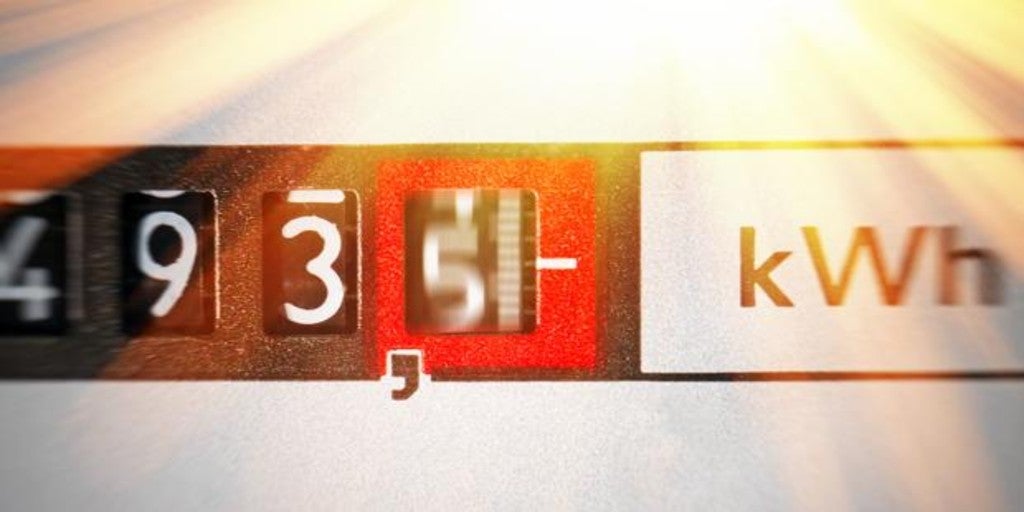 Updated:
Keep

The
electricity price in the wholesale market it will drop again this Monday, but will continue to be above 200 euros/MWh, according to provisional data published by the Iberian Energy Market Operator (OMIE).
peak and off-peak hours
The cheapest: from 5 a.m. to 6 a.m. €0.23097/kWh
The most expensive: from 7:00 p.m. to 8:00 p.m. €0.42193/kWh
The average price of the 'pool' will stand this Monday at 221.82 euros/MWh, 3.77% cheaper than Sunday (230.5 euros/MWh). However, the price that Spaniards will pay this last day of January for electricity will be up to 15,521.13% more expensive than just a year ago, since on January 31, 2021 it stood at only 1.42 euros/MWh.
By time slots, The maximum price of electricity for this January 31 will be between 7:00 p.m. and
8:00 p.m.with 260 euros/MWh, while the minimum, of 167.8 euros/MWh, will be registered between 04:00 and 06:00.
The price of electricity hour by hour
00-01 0.31453 €/kWh
01-02 €0.29405/kWh
02-03 0.26157 €/kWh
03-04 €0.24641/kWh
04-05 €0.23194/kWh
05-06 €0.23097/kWh
06-07 €0.25482/kWh
07-08 €0.3025/kWh
08-09 0.34036 €/kWh
09-10 0.34034 €/kWh
10-11 €0.40358/kWh
11-12 €0.39753/kWh
12-13 €0.39102/kWh
13-14 €0.37261/kWh
14-15 €0.28657/kWh
15-16 €0.27197/kWh
16-17 €0.27501/kWh
17-18 €0.32862/kWh
18-19 €0.41435/kWh
19-20 €0.42193/kWh
20-21 0.41411 €/kWh
21-22 €0.40092/kWh
22-23 €0.3078/kWh
23-00 €0.2899/kWh
The prices of the 'pool' have a direct impact on the regulated rate -the so-called PVPC-, to which almost 11 million consumers in the country are covered, and serve as a reference for the other 17 million who have contracted their supply in the free market .