These will be Enrique Bunbury's last concerts in Spain before his retirement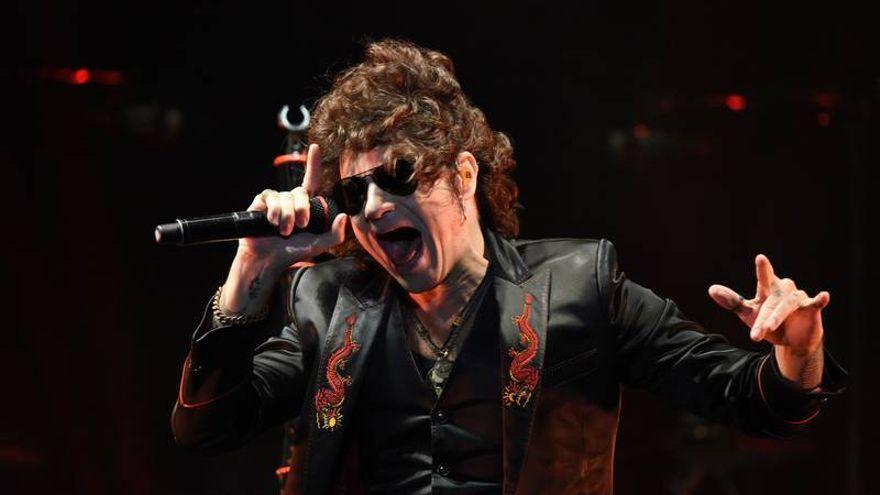 Enrique Bunbury will definitely leave the stage on September 24 at a concert in Valencia. Shortly before, the artist from Zaragoza, who this Monday has made it known that he must leave the live shows and the tours due to a throat health problemyou will have the opportunity to say goodbye to your fans in their own landsince it is scheduled to perform at the Vive Latino Festival, to be held in the Aragonese capital on September 2 and 3.
In his statement, Bunbury points out that despite his health problems His idea is to finish the tour he has scheduled for the United States and Spain. Thus, according to his official website, the singer will perform on May 3 in Chicago.
Then, your scheduled appointments in the USA they are as follows: May 6 in New York; on the 8th in Washington, on the 10th in Atlanta (Georgia); on May 12 in Dallas (Texas); on the 14th in Houston (Texas); on the 17th in San Antonio (Texas); on the 20th in El Paso (Texas); the 22 in Tucson (Arizona); on the 24th in San Diego (California); on the 27th in Los Angeles (California); on the 29th in Reno (Nevada); on May 31 in San Francisco (California); on June 2 in San José (California); 4 in Las Vegas (Nevada); and on June 6 in Anaheim (California).
In Spain, your tour will have as destinations: on July 28 in Murcia; on July 30 in Mallorca; on August 6 in Malaga; on August 20 in Alicante; in Zaragoza (September 2 and 3); on September 8 in Granada; on September 10 in Madrid, on 15 in Barcelona and on 24 in Valencia.