these are the unaffected trains and so you can request a ticket refund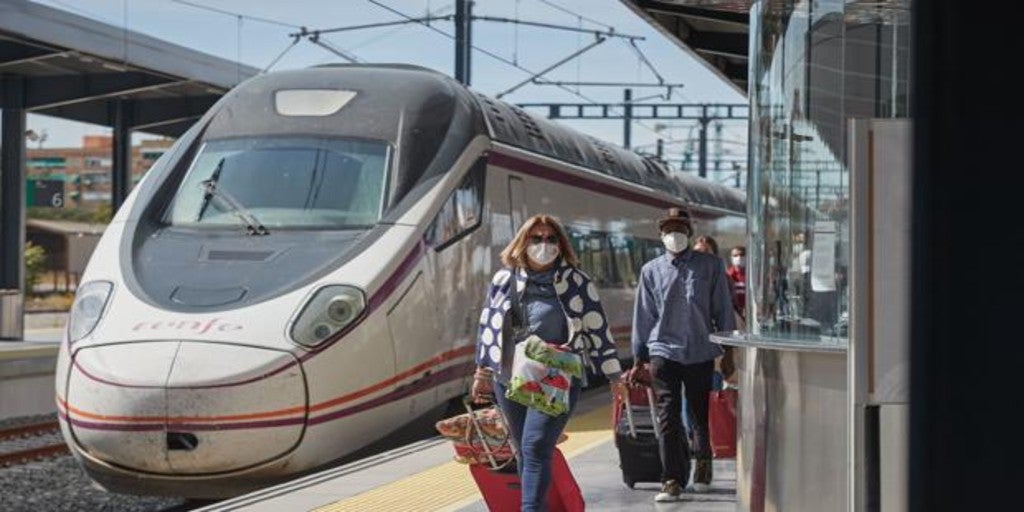 Updated:
Keep

Today, Friday, the Renfe machinists' strike continues, in full 'exit operation' through the Pilar bridge, which will have a parenthesis at the weekend, although it will return on Monday and Tuesday if unions and the operator do not reach an agreement. Thus the things, railway operator and the Union of Trainers and Railway Helpers (SEMAF) seek a pact 'in extremis' to save the festivities of next week.
Renfe will continue one more day in minimum services both in suburban trains, as medium, long distance and AVE. Thus, the operator's activity will be under minimal services throughout the day on Friday.
In the case of commuter trains, its operation will continue to be at 50% throughout the whole of the year, except at peak times when it will reach three-quarters of its capacity.
In medium-distance trains an average of 65% of the usual services is established
While in long Distance and High Speed ​​(AVE), the operation will be around 72% during the beginning of the bridge.
Returns & Exchanges
On the other hand, Renfe also undertakes to change (whenever relocation is possible) or return the amount of the medium, long distance and AVE tickets for those trains that are affected by the stoppages. Both changes and cancellations can be managed on the Renfe website, as well as at the stations and the different sales channels. According to the operator, a total of 69,451 tickets for Ave, long distance and medium distance services have already been returned during the first four days of the strike called by the union on September 30, October 1, 4 and 5.