These are the TARGOBANK mortgages that take your breath away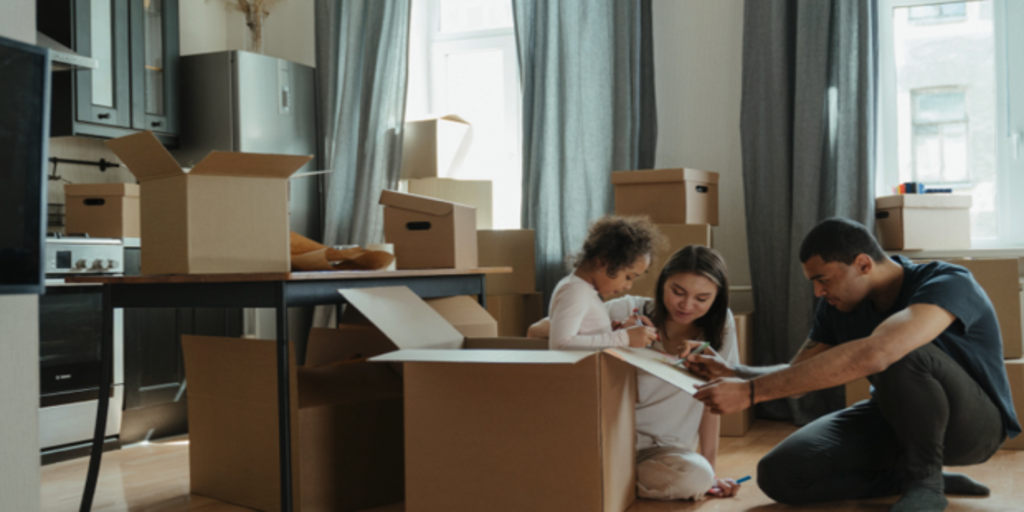 ADVERTISINGMadrid Updated: 04/12/2022 09:43h
Save

It is likely that thanks to this new campaign more and more people who need
a mortgage to buy the flat or house of their dreams, they do not hesitate to place their trust in said entity. But advertising alone does not provide such results.
It is undeniable that TARGOBANK is also managing to attract many potential clients thanks to the characteristics of its mortgages, known as TECAS. Next, we will delve into them. If you want more information than what we have compiled, you can access the Tomamosimpulso blog yourself, where you will find this information of interest and many other additional ones.
Fixed or variable mortgages
First of all, it is noteworthy that users can choose between two different modes.
And it is that one of the main objectives of the bank consists precisely in satisfying the needs of all types of customers.
For this they do not hesitate to offer the possibility of choosing what type of mortgage they want: fixed or variable. But, what happens if the user in question does not have much idea of ​​what is the most suitable for him? It is then that another very positive characteristic of this banking entity that has been operating since 1926 comes to light. We refer to its transparency.
Clients receive professional, close and transparent advice as much as possible. In this case, the characteristics of both types are explained, as well as the subtypes. Specifically, we are talking about two different variable mortgages.
The first is discounted and has an APR that, at the time of writing these lines, is 1.97 percent. During the first year, the TIN has a percentage of 1.65 points. The rest of the years it becomes 0.86%, and the value of the Euribor must be added to this figure.
For its part, the variable mortgage that is not subsidized has an Annual Equivalent Rate of 2.99 percent. Throughout the first year you have to pay a TIN whose percentage is 2.65 points. After finishing that year, the rest of the mortgage is subject to a TIN of 1.86% plus the Euribor.
It is appreciated knowing that the recommendations given by the professionals who work at this bank will be sincere and transparent in every way. Therefore, it is not surprising that so many clients decide to trust them, but not without first carrying out a very important action: check the expenses, as well as the requirements.
Expenses and requirements
At TARGOBANK they know how annoying the fine print is, so typical of contracts, as well as of advertising actions. Another of its objectives is to inform users of absolutely everything as long as they are aware of what they need to know.
In this way, both when starting a simulation of the mortgage - an aspect that we will delve into later - and when inquiring about mortgage products through the Internet and in the offices themselves, expenses and requirements are always communicated.
First of all, it is noteworthy that the bank takes care of numerous expenses, specifically all those that are given by the mortgage deed. A clear example is the amount from the registry, the notary and the agency, in addition to the AJD tax -an acronym for Documented Legal Acts-.
The only thing you have to take care of is those expenses involved in the appraisal of the property that you have between your eyebrows. Therefore, at an economic level, it is very worthwhile to opt for the TECAS offered by TARGOBANK. But what about the requirements?
In this sense, we are also facing a product that stands out, since you are only obliged to open a current account, in addition to taking out insurance that covers possible damages suffered by the home that is going to be mortgaged.
mortgage calculator
Finally, we must highlight the mortgage simulator that allows us to find out the aspects that we have mentioned and many others that are related to the TARGOBANK TECAS. What is most surprising is how intuitive and clear it becomes.
Accustomed to mortgage simulators full of technicalities, in this case it is surprising that all the questions, the text fields and the drop-downs are so easy to understand. In a matter of a couple of minutes you can get a personalized offer. Similarly, if you need to clarify more doubts about mortgages or more information about the process, the blog of
We take momentumwe liked it a lot, because through a close language it offers useful content on different topics, including help with your mortgage.
View commentsTopics



Source link