These are the stars of Turkish TV series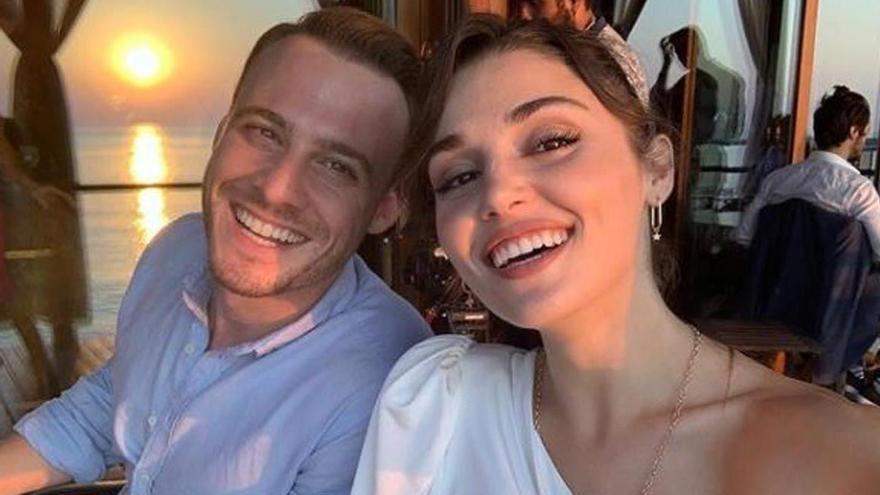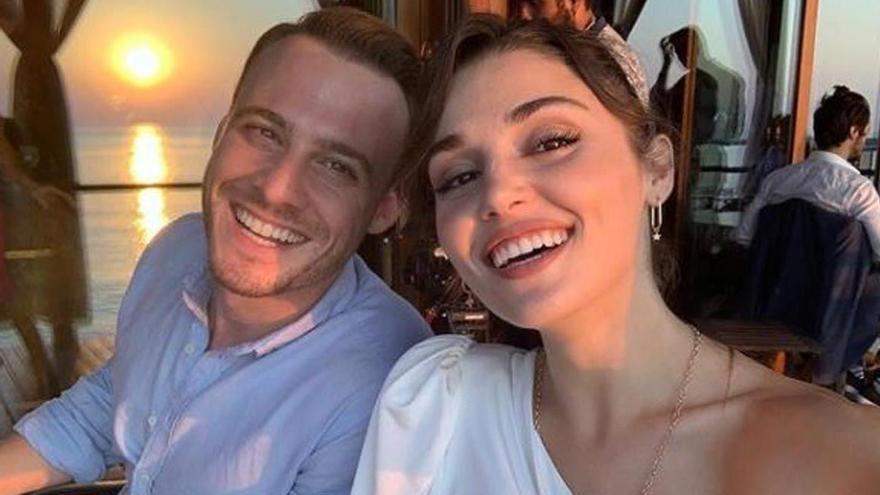 He The rise of Turkish series has led this country to become the second largest audiovisual producer and exports, only behind the US, according to the Turkish newspaper 'Daily Sabah'.
Such is the fan phenomenon and the expansion of Turkish soap operas that have achieved retain a large audience, that some of its actors have become media stars on the television scene.
An example are the actors of 'Love in the air', the new romantic comedy that Tele 5 has just released and whose protagonists, Hande Erçel, who plays Eda Yildiz, and Kerem Bürsi, who plays the millionaire architect Serkan Bolat, are have become real celebrities.
Hande Erçel is already a sought-after artist whose performance in 'Hayat: Love Without Words' earned her the Turkey Youth Award for Best Actress in 2017. The 27-year-old Turkish woman rose to fame in 2013 as a result of her work on the small screen and now has a Golden Butterfly Awards, an award given each year in Turkey to the most outstanding artists in television and music.
In addition to being an actress, Erçel, who was Miss Turkey in 2012, is also a model. In his social networks, where he has more than 18 million followers, he publishes his best poses, his trips and the free time he dedicates to his pets. It is considered as one of the most attractive actresses in European cinema. In fact, in 2020, along with stars of the stature of Taylor Swift and Emma Watson, she was crowned with the title of the most beautiful woman.
Last November, the actress turned 27 and surprised her army of fans with a solidarity initiative in which she asked them to make a donation instead of sending her gifts to an NGO that helps cancer patients. "What we collect will be the best gift of my life. We must be united. If there is going to be a celebration on my birthday, I can't imagine a bigger celebration than this. Thank you, "wrote the actress.
Kerem Bürsin, a graduate in Communication and a model, stars alongside Erçel in Mediaset's new bet, which has swept more than 40 countries and has made him the leading man of the moment.
Before long, the Young redhead has become one of the hottest Turkish actors. In fact, he was awarded the Best Actor award at the Seoul International Drama Awards in 2017 for his performance in 'Bu Sehir Arkandan Gelecek'.
Born in Istanbul 33 years ago, at the age of 12 he went to live in the United States with his family. He graduated in Communication and Marketing in Los Angeles, where he settled when his acting career began.
After participating in a film like 'Sharktopus', he returned to Istanbul, where since then has not stopped starring in television serials. And he has no less than more than six million followers on the networks, where he shares some of his work as an actor and model.
Bürsin had a relationship with actress Serenay Sarikaya for four years, with whom he broke up at the end of 2019. Now, according to some Turkish media, he lives a passionate romance with Erçel, his 'partner' in 'Love in the air'. At the moment, neither of them has spoken and, except for the photos they share in their respective networks, they do not give any clue about their love story outside the spotlight.
Audience record
It should be remembered that the first Turkish 'boom' in Spain came in 2017 from the hand of Can Yaman, the great titan of the soap opera and protagonist of several telenovelas, and the second phenomenon is starred in 'Mujer', a adaptation of a japanese drama written by Yuji Sakamoto, who since the beginning of its broadcast, last July, has been blowing up audiences on Antena 3.
Actress Özge Özpirinçci stars in 'Woman', where she plays Bahar Çesmeli, a widow living in a very complex situation in a very poor neighborhood in Istanbul with her two children, Nissan, 7, and Doruk, 4.
The 34-year-old actress was born in Istanbul and, although she studied Business Administration at the University, reached the popularity in your country in 2007 starring in an advertisement for chocolates. Since then, the young woman is one of the fashionable actresses in Turkey who has captivated half of Europe.
Despite the fact that on more than one occasion she has said that she is terrified of fame and that she is extremely discreet, the artist has become a authentic 'influencer' with more than three million followers On Instagram.
As soon as she read the script for 'Mujer', the actress knew she wanted to be part of the project. "From the beginning I was seduced by the powerful message that the series tells, a global message," he recently told 'People'.
The great success that 'Mujer' has given him, made Netflix producers will call her to star in the romantic comedy 'It Only', but it was eventually canceled because the script incorporated a homosexual character.
Özpirinçci, who has participated in more than a dozen television productions, maintains a stable relationship with actor Burak Yamantürk, whom she met in 2015 while filming 'Tatar Ramazan'.
Other castmates of 'Mujer' have also reached a great international popularity as is the case with actress Seray Kaya, who plays Sirin Sarikadi, Bahar's twisted and evil stepsister.
The 29-year-old actress was born in Istanbul and She worked as a makeup artist until she started studying acting. In 2012, she made her debut on the small screen in the telenovela 'Calle Pacifica' and two years later rose to fame with her starring role in the series 'La familia de mi husband', in which she played Miray.
Although he plays the most obnoxious character in 'Woman', Seray Kaya has won the affection of the public and has more than 600,000 followers on Instagram.
Another of the soap operas that is currently sweeping and that already has an important legion of fans is 'My daughter', which premiered on December 28 on Antena 3.
This new fiction stars the actor Bugra Gülsoy, who plays Demir, a Professional scammer who has to take care of his daughter overnight 8 years.
Gülsoy is a well-known multi-talented actor in Turkish television and cinema, who was born in Ankara (Turkey) 38 years ago and graduated as an architect while continuing his acting career.
The young man, who had already been seen on the small screen in Spain with the telenovela 'Kuzey Güney' (Divinity), a few years ago debuted as a fiction writer, with the novel 'Birinci Kiyamet', a debut that he dedicated to his beautiful wife, Nilüfer Gürbüz, and his son Cem.
The interpreter shares the leading role in 'My daughter' with the 11-year-old girl Beren Göky? Ld? Z, who plays Öyku, and who, despite her young age, already has a extensive television career.
In addition, the little girl plays at being an 'influencer' with her more than a million followers on his Instagram account, which is currently managed by his mother.