These are the professional profiles with the best future prospects in 2021 | Economy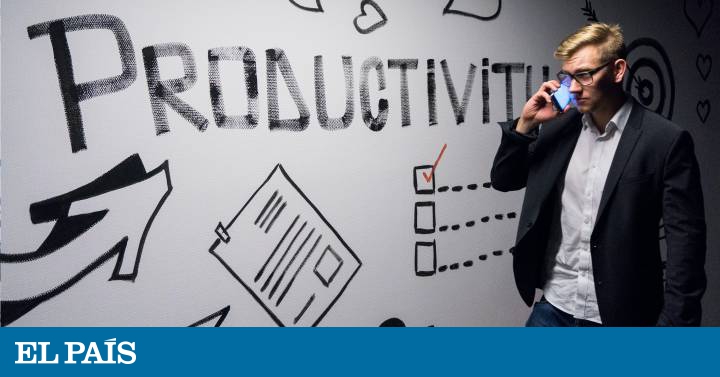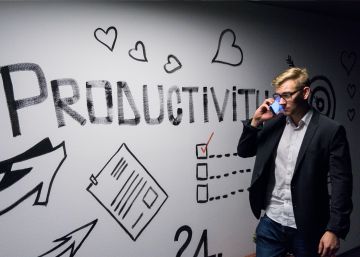 Choosing between vocation and employability has always been a difficult dilemma to solve, and it is even more so in a context of economic and social crisis and uncertainty such as the one that the coronavirus pandemic has caused in much of the planet. Digital transformation and new ways of working make the job market look for flexible profiles that give way to demands that did not even exist years ago. Today, eight out of 10 job offers correspond to profiles of legal and social sciences and engineering and architecture, according to the Adecco Infoempleo Report 2019: Job offer and demand in Spain. But has the pandemic affected the job prospects of these and other sectors?
The jobs most in demand today have, indeed, a lot to do with the circumstances that surround us, according to experts. The digitization of society is not a new phenomenon, but it has been accelerated by the forced rise of teleworking and the new ways of entertaining, relating and even purchasing goods and services, which in turn has promoted other fields such as the of cybersecurity. Language skills in a foreign language, mainly english, remain fundamental, and distance education offers numerous platforms to facilitate this training in a personalized way. Finally, the covid-19 has caused a greater interest in professional careers related to education and health sciences, despite of the years of cuts registered in both sectors.
However, it is clear that not all careers have the same degree of employability, as the conclusions of the Infoempleo Adecco report recall. Among those with the highest employability, that is to say, those characterized by a low volume of graduates and a greater labor demand, are found most of the generalist engineering and, especially, the technological ones, such as Computer Engineering, Telecommunications Engineering or cybersecurity. Somewhere in between, With a moderate percentage of graduates and an average demand, there are some degrees in the scientific and health fields, such as Medicine or Pharmacy, and some engineering, such as chemistry, naval and oceanic or civil. By last, The degrees with a lower degree of employability are those whose volume of graduates is higher than the demand of the labor market: this is the case of the Arts and Humanities studies and others such as Journalism, Geography and History or Political Sciences.
So, should employability prevail? For Concepción García, vice-rector for Entrepreneurship and Employability at the Complutense University of Madrid, "You have to compensate both, although for me the latter is more important. You have to think that, in the future, [los graduados] they are going to spend a lot of time in their work, which is going to be part of their life and their personal development (not just work), and that therefore they have to think of something that they like and motivate them, "as he declared to this newspaper last september. Therefore, it is convenient to review some of the most demanded profiles in each area of ​​knowledge, and some undergraduate and postgraduate training that, in each field, recommends the Emagister portal.
Legal and Social Sciences Degrees
Job offers in 2019: 42.4% (+ 0.5% compared to 2018)
According to the aforementioned employability report, careers in this area are characterized by the high volume of students who take them and by being the ones that receive the most job offers. By degrees, the ones that stand out the most are Business Administration and Management, Business Administration and Law, Labor Sciences, Labor Relations and HR, Commerce and Marketing and Economics. Traditional studies that, however, give rise to newer profiles such as the management controller, those responsible for administration and taxation, the e-Commerce Manager or financial analysts.
Technical qualifications
Job offers in 2019: 36.2% (- 0.4% compared to 2018)
In this field, the different engineering companies stand out, both those related to the industrial field and construction, specialized or ICT. Within Industrial Engineering, one of the profiles that is creating the greatest trend is the Operational Excellence Engineer, since "companies have to adapt to new markets to be increasingly competitive, but in the short term they will have to do so with the resources they have, and for that it is necessary to make an exhaustive analysis of the processes they carry out and an optimization of them ", they affirm from Spring Professional, the firm of the Adecco group specialized in recruitment consulting for middle managers and managers.
One of the areas with the longest experience in Mechanical Engineering will be 3D printing, which will require profiles ranging from the mechanical and electrical design engineer to the materials engineer. In the Industrial Electronic and Automatic Engineering, the mechatronic engineer and the robotics engineer stand out; and in Computer Engineering, experts in Blockchain or in the Internet of Things (IoT), which includes specialists in machine learning (machine learning) and IoT architects.
Health qualifications
Job offers in 2019: 15.1% (- 0.2% compared to 2018)
The impact of the pandemic, which has made the vulnerability of the health system clear, has also caused an increase in interest in studies related to the health sciences. "There is a lack of doctors, ICU and ward nurses, physiotherapists, social workers … and, of course, computer science and Big data applied to medicine: computer developments, applications for the traceability of tests … This has developed a lot in these months, and I think there is a lot of future ", says Concepción García. Psychologists and psychiatrists, specialists in fertility and occupational medicine, dermatologists and positions related to nutrition and dietetics are other profiles that could have a relevant demand in the future.
Scientific-experimental qualifications
Job offers in 2019: 3.4%
The university careers belonging to this branch of knowledge maintained in 2019 the same quota of job offers in which a degree was specified. In Biology, Biochemistry and Biotechnology, whose professionals continue to play a prominent role in the context of the pandemic, the profiles most in demand correspond to R&D project managers and technology transfer project managers. In the pharmaceutical industry, in addition, those related to the departments of regulatory affairs, that function as backbones of the drug development and commercialization process.
On the other hand, it is important to also highlight the importance of the data area, essential today for any company when planning medium and long-term strategies, analyzing the business and identifying opportunities for improvement. Here, profiles such as the data scientist stand out (data scientist) or the data analyst.
Arts and Humanities Degrees
Job offers in 2019: 2.8%
The degrees most in demand in this area, which are also at the level of the previous year, are those corresponding to Philology, Linguistics and Literature (0.5%) and Fine Arts and Design (0.3%). Beyond teaching, a graduate in Philology can, for example, develop his professional career in the publishing or journalistic world, and even in matters related to computational linguistics, in natural language processing within artificial intelligence.
With regard to Fine Arts and Design, and beyond more recognized outlets such as painting or restoration, advertising continues to offer numerous professional opportunities. Many of the creatives who work in this sector, for example, have been trained in Fine Arts and have specialized in art direction, graphic design or audiovisual design; but they can also be oriented towards other fields such as video game creation, digital animation or web creation.
EL PAÍS TRAINING in Twitter Y Facebook
Subscribe to the EL PAÍS Training Newsletter