These are the nine coladas of the La Palma volcano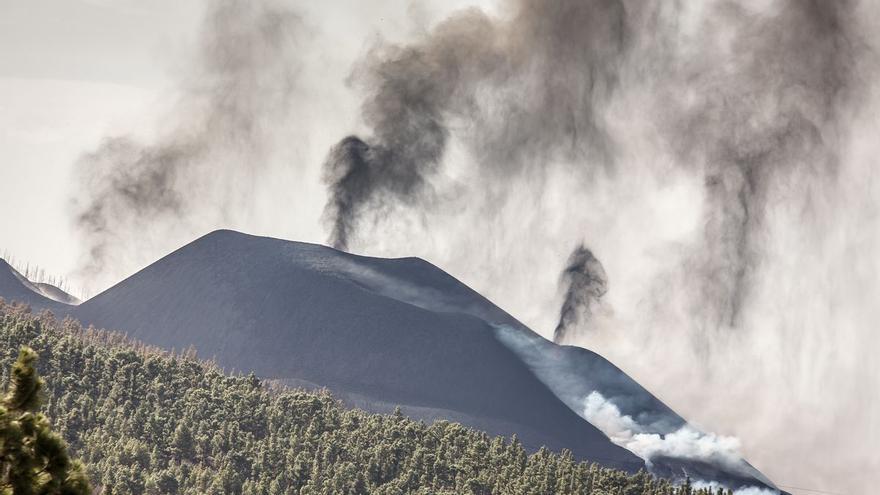 The La Palma volcano eruption I met this Tuesday, October 19, a month since the lava began to flow and devastate much of the surface of the island. From the beginning, scientists have followed the birth of the new volcano in Cumbre Vieja and they never tire of repeating that this volcano follows the pattern of a common strombolian eruption in the Canary Islands.
The different streams that have been pouring out of the La Palma volcano have already affected 807.85 hectares, 27.96 more than last Saturday; of which 245.88 belong to agricultural land (11.62 more). In this sense, 139 are banana trees (6 more), 52 vineyards (0.66 more) and 12 avocado trees (2.42 more), leaving the rest to other crops. Regarding real estate, according to the Cadastre, a total of 1,122 buildings have been completely destroyed, of which 902 are for residential use, 115 for agricultural use, 56 industrial, 25 for leisure and hospitality, 10 for public use and 13 for other uses.
This is the Map in which you can see the progress of the different lava flows of the volcano since the beginning of the eruption:
First wash
Second wash
Third wash
Fourth laundry
Fifth laundry
Sixth casting
Seventh laundry
Eighth casting
Ninth casting