These are the news of the income statement 2020-2021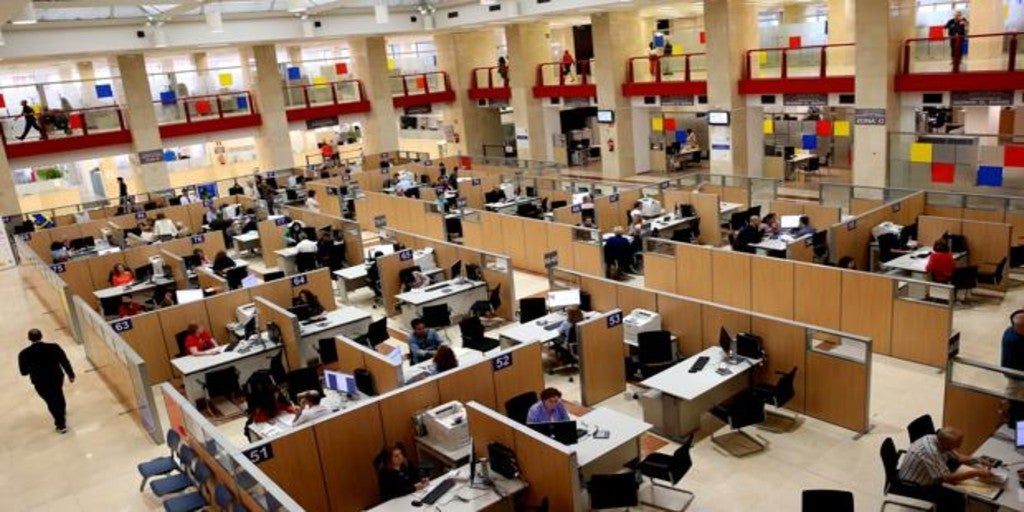 Updated:
Keep

The income campaign This year brings news in different areas with the coronavirus and the resulting economic crisis as a backdrop. One of the newer topics in this statement with respect to the previous ones is how ERTE will affect taxation and what will result in this year's declaration. As key dates, the campaign will start next April 7 when declarations can already be filed through the internet, and will last until June 30 deadline of this campaign.
In between, we will have a deadline to present the declaration on various channels. On May 4, you can start making an appointment to present the statement by phone, whose term through this channel will begin on May 6. If you want to go to a physical office, the deadline for the appointment by this means begins on May 27, and As of June 2, the declaration can be presented in person.
These are the common deadlines that start a campaign of income that presents several novelties such as the inclusion of some new tax tranches, modifications in the contribution to pension plans, the possibility of importing data from personal income tax records, or everything related to ERTE and the taxation of the benefits received, among others.
How ERTEs Affect
The year 2020 has been marked by the coronavirus and the resulting economic crisis. From all this, a very important novelty is presented for all those who have had an ERTE during this year and how the taxation of these benefits will affect to the income result of this year.
It should be noted that all those who have had an ERTE now have one more payer: the SEPE. As such, all the conditioning factors that this entails must then be considered. First of all, you have to know that the mandatory minimum to file the return drops from 22,000 euros when there is a single payer, to 14,000 euros if the amount charged for that second, and consecutive if any, is more than 1,500 euros.
Another issue is the taxation that is made on the benefits received. Because the amounts do not reach the minimum according to tax regulations to apply withholding on a mandatory basis, it is very likely that the SEPE has not applied withholding on ERTE benefits.
Another novelty regarding ERTE and the declaration is the one that applies to women with children. This year, all those in this situation and who have had an ERTE will be considered as unemployed, which means that they will not be entitled to the maternity deduction or childcare assistance.
Minimum vital income
Another of the novel points in this year has been the approval of the minimum vital income last May. This new benefit will also have implications for the income statement of all those who receive it.
As established in article 33 of the Royal Decree that approves the minimum vital income, The recipients of this benefit must make the income statement in the exercises in which it is perceived. This can cause certain complications to sectors of the population that are not used to carrying out these procedures, in addition to causing some imbalances, such as that some of its members receive more than 1,800 euros a year and other amounts cannot be deducted for descendants or ascendants.
Real estate capital returns
This section is provided so that the return can be presented in a simpler way, being able to transfer to this year's return the calculation of the amortization of returns on real estate capital from the previous year.
Importing data from personal income tax books
Those taxpayers who have to carry a Personal income tax record bookthey will be able to import the data on your income tax return to make it easier to fill out. This possibility of importing data makes it easy to transfer these data from the personal income tax books to the tax return. Although this import is enabled, the formats of these books must be adapted so that they can be imported by the services of the Tax Agency.
New tax tranche on general income and savings income
This year applies a new tranche of state taxon general income. While last year there were five tranches, this year another is added for the taxable base that exceeds 300,000 euros. A rate of 24.50% will be applied to this new section. Regarding the savings income, which are those related to the collection of life insurance, interest on savings accounts and deposits, sale of shares or donation of goods, a new tranche is added. In this fiscal year, all those who exceed 200,000 will pay 26% tax.
Contributions to pension plans
This section will be one of those that will also include changes in this year's income tax return, especially in relation to the monthly contributions that can be made from different media. In this year, personal contributions to these plans may not exceed 2,000 euros, nor may they exceed 8,000 if they come from contributions from companies. In any case, they may not exceed 10,000 euros. The contributions that a spouse can make (up to 1,000 euros per year) or those of private long-term insurance (up to 2,000 euros) are also reduced.