These are the measures to combat the fifth wave of Covid-19 in the Canary Islands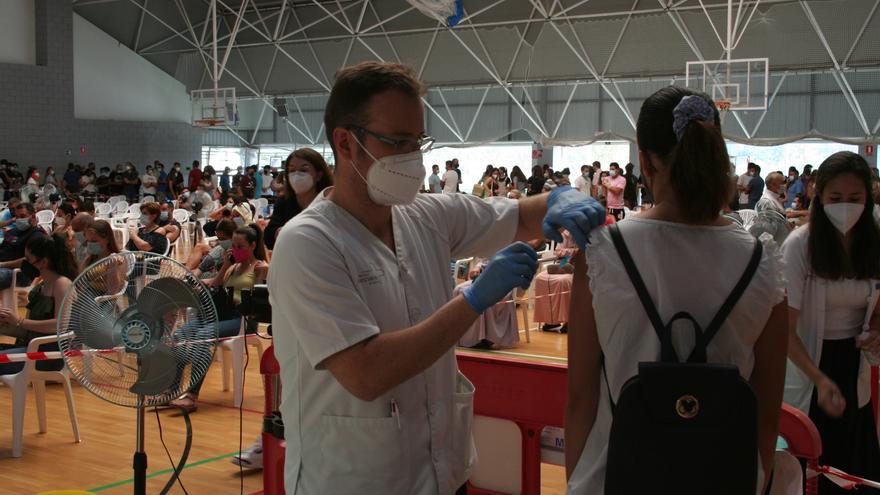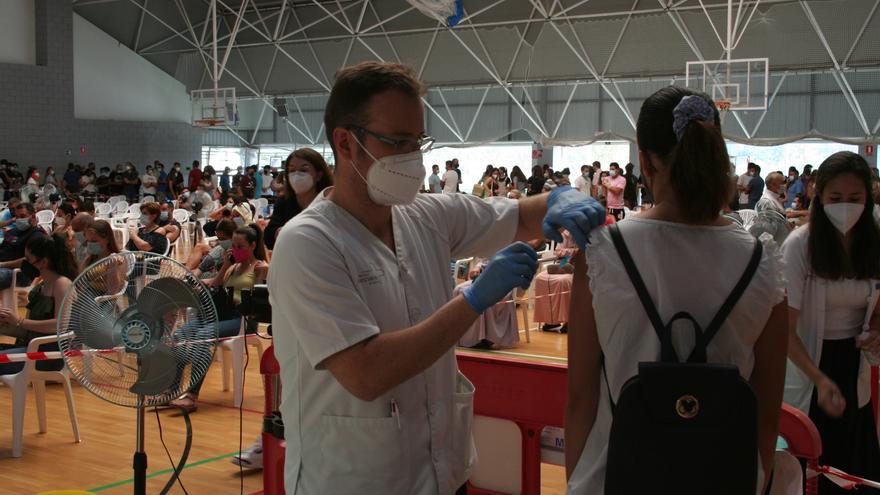 The strong and intense spread of the pandemic in the Canary Islands in recent times as a result of the Delta variant raises the alert for coronavirus in Gran Canaria to level 4. Tenerife was already in this situation of maximum alert. The Government has stated that the situation does not allow changing the levels to ease the restrictions on the islands with the highest incidence.
So that, Gran Canaria and Tenerife are on high alert for coronavirus, at level four, brown traffic light, while Fuerteventura Y La Palma are at level 3, Red light; La Gomera Y Lanzarote, at 2, amber traffic light; Y El Hierro, at 1, green traffic light. At each level of these there are different measures or restrictions that the population must follow in order to stop the spread of the virus while vaccinations continue, which are aimed at achieving herd immunity. See here in detail the restrictions for:
Mask outdoors no, yes indoors
The use of the mask in the street is optional except when the safety distance cannot be guaranteed. Thus, it is not mandatory to wear the mask while walking on the street. As every rule it has its exception. Spaces for public use require a mandatory mask both indoors and outdoors, that is, shops, public buildings, parks, hospitals, health centers, gyms, as well as bars and restaurants. Likewise, the owners of establishments, spaces and premises for public use must guarantee compliance with this measure.
Who should wear a mask? All the people of six years and up They are required to wear a mask.
The use of masks with an exhalation valve is prohibited except in the specific workplace.
1.5 meters safety distance
People must maintain a safety distance of 1.5 meters on public roads and in all public spaces. If it is not possible to maintain the distance in premises or establishments, the stay will be restricted to a single person. Health recommends avoiding staying in closed and crowded spaces.
Meetings with family and friends, with limitations
Each alert level sets a limit on meetings. This is valid both for the exterior and the interior of public and private spaces, since the measure has been validated by the Superior Court of Justice of the Canary Islands. This is to prevent the spread of the virus in family and friend appointments. Until the alert level 1 (green traffic light) We can meet a maximum of ten people, except cohabitants. In the level 2 (amber traffic light) the maximum number of people in meetings is reduced to six, except cohabitants. In the level 3 (red traffic light) we have to be a maximum of four people together, except cohabitants. Meetings for the highest level of alert, the 4 (brown traffic light), either they can exceed four people, except cohabitants.
In all four cases, the limits can be exceeded if all those gathered are living together.
In the case of mixed groups, which include cohabitants and non-cohabitants, the maximum number of people established in each alert level cannot be exceeded.
Visits to hospitals and residences, no
While the incidence of the virus on the Canarian population grows and pressure increases in hospitals and in ICUs, where it has been the highest since confinement, hospitals are shielded. The way to do this is to limit access to them. Therefore, family visits have been suspended at alert levels 3 and 4.
Absolute freedom of movement
As there is no curfew or confinements in the Canary Islands, the population and tourists can move freely through the island territory without time or geographical restrictions. The autonomous government's attempts to limit mobility have been unsuccessful between 00:00 and 06:00 hours they were unsuccessful. With this he intended to avoid crowds at that time, especially in the streets, and end the practice of drinking bottles. The Superior Court of Justice of the Canary Islands (TSCJ) denied the implementation of the curfew in the Canary Islands, specifically in Tenerife, the island for which the Government requested it, given its health situation.
Although there is no curfew, on alert islands 3 and 4, they are closed from 10 p.m. to 6 a.m. those parks, squares, beaches or public spaces where it is foreseen that large bottles or large gatherings can be organized.
Respect the gauges
Each alert level has a limit on the capacity of public spaces such as shops, churches, wakes, public transport, bars, restaurants, theaters or sports venues.
In the Commerce, the capacity for retail businesses is 50%, on alert 1; 33% in alert 2 and 25% in alerts 3 and 4. In shopping centers, the authorized capacity is 33% in alerts 1 and 2 and 25% in alerts 3 and 4.
In places of religious worship, the capacity is 75% on alert 1 islands; 50% on alert 2 and 33% on alerts 3 and 4.
In open-air funerals and wakes, the capacity is 75% on islands on alert 1 and 50% on alert 2. At levels 3 and 4, the capacity is 33% and, in addition, a maximum of 20 people is allowed outside in the open air, that are reduced to 10 indoors.
Sporting events: if they are massive, the public is allowed only on the islands on alert 1 and with a maximum capacity of 50%, as long as they can keep 1.5 meters away and are seated. Non-mass events can be held at all levels with different capacity restrictions: 50% for level 1; 25% for 2; and 15% for 3 and 4.
Only until 02.00 in the bars and restaurants of El Hierro
The closing time limit established for the hotel industry is 02.00 hours for the islands in alert 1, and 00.00, in those in alert 2 and 3. At level 4 there is no hourly limit for a TSJC car that suspended the restrictions on hospitality in Tenerife.
No more than four people per table in Gran Canaria and Tenerife
Terraces, are authorized at all levels, with these limits: 100% capacity and 10 people per table (alert 1), 75% capacity and 6 people per table (alerts 2, 3 and 4).
Restaurants must keep a record of the customers who consume inside, with full name, ID, date and time of the service, to facilitate the follow-up of possible contacts with clients who test positive for covid-19.
The regulation of indoor dining rooms is from 75% of the capacity and a maximum of 6 people per table, on alert 1; 50% and 4 people, on alert 2; and 50% and 4 people, on alerts 3 and 4.
Consumption in bar bars It must be done in marked spaces, in groups of a maximum of 4 people on level 1 and 2 people on levels 2, 3 and 4.
Walking alone in El Hierro
Discos and nightlife venues can open in the Canary Islands until 02.00 in the morning, but only on the islands at alert level 1, with these limits: 100% capacity and tables for up to 10 people on the terraces and 50% capacity and tables for up to 4 people inside. It is mandatory to keep a customer record, the consumption of drinks must always be done at the table and the dance floor cannot be used.
In the rest of the islands, these establishments have to remain closed. In addition, it is forbidden to sell alcohol in shops from 10 pm on all levels.
The covid passport does not have to be presented if it is not to travel
It is valid for mobility, but no one can be requested to access the interior of a public or private premises, be it a building of any administration, leisure center, bar or restaurant. The Superior Court of Justice of the Canary Islands overturned the use of the covid certificate or passport in the hotel industry and public centers, as well as the night closing of premises, in a July 30 car. You just have to present it, when traveling, to prove that the covid has already passed or that you are being vaccinated and thus avoid diagnostic tests.
PCR or negative antigens to travel if you have not been vaccinated or already suffered from the disease
Although there is no current perimeter closure, the Government of the Canary Islands requires a PCR or an antigen test with a negative result carried out in the 72 hours prior to any traveler arriving at any island from another point of Spain or from third countries. Those citizens who have already been vaccinated or have passed the covid are exempt from presenting a negative diagnostic test, a situation that must be proven by means of the covid passport.