These are the main scams through dating apps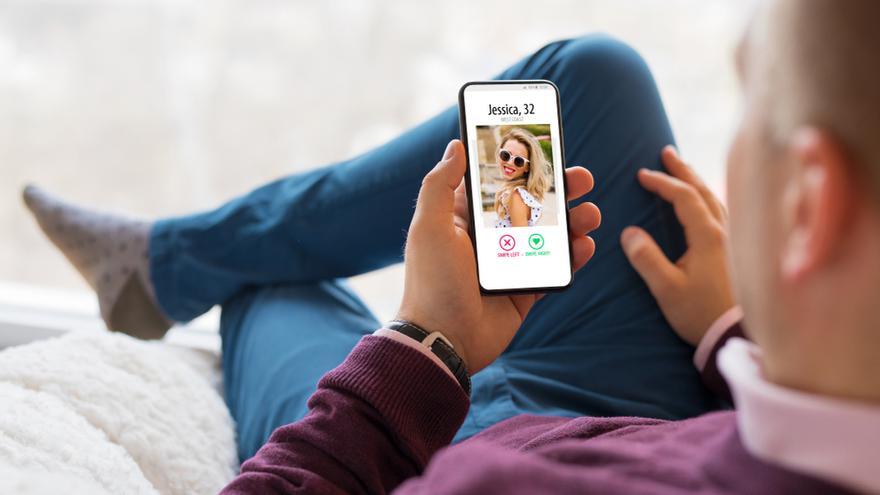 The scammers of dating apps pose an obstacle for people who want to use these services and they dissuade 46 percent of them from using it, as is clear from the latest Kaspersky survey.
The cybersecurity company explores the role of dating apps and the current state of technology and relationships in its latest study, based on responses from 18,000 people in 27 countries, including Spain, both current users of these apps and of those who have used them in the past.
Millions of people use online dating applications or social networks in order to find a partner. But Instead of finding love, many meet a scammer who tries to dupe them into money.
According to the findings of the study, 27 percent of the Spanish surveyed generally do not trust people on dating applications. However, only 12 percent were targeted by cybercriminals, and 30 percent of those contacted by scammers managed to avoid an attack.
Even so, the fear of being scammed leads 46 percent of the Spaniards surveyed not to use this type of application, as reported by the cybersecurity company in a statement.
The most common scams
From Kaspersky they indicate that scammers are attracted to dating services because they know that users of these platforms are looking for a personal connection, and they try to take advantage of it.
The Spanish surveyed 'catfishing', or use of a fake profile account, (52%), malicious links or attachments (17%) or identity theft (14%) among the most common scams found in dating applications.
Users who managed to avoid an attack were able to identify a scammer by a suspicious profile that seemed fake (50%), were extremely careful and never sent money through dating 'apps' (42%) or paid special attention to suspicious messages (48%). Almost a fifth (18%) of those surveyed became suspicious when the scammer refused to make a video call.
Lack of privacy is also a serious problem for dating apps. 33 percent of Spanish respondents are concerned that their personal data circulates on the Internet. Additionally, 20 percent acknowledged removing dating services because they wanted their personal information to be more private.
Kaspersky security researcher David Jacoby says that "keeping an eye out for some signs can help you stay alert and pay attention to the behavior of the digital partner." It would be the case, for example, that the other person asks for money or personal data during the first or second day of online dating.
To avoid scammers, Kaspersky recommends double checking the privacy settings of social media accounts and dating applications to ensure that sensitive information, such as address or workplace, is not made public.
The theft of personal and private information can lead to 'doxing', that is, the publication of private information on the Internet about an individual or an organization, generally for the purpose of intimidating, humiliating or threatening.
The company points out that it is possible to reduce the risk of 'doxing' by doing a little check: Googling yourself. "Imagine that you try to find information about yourself and see what you can find. There is a possibility that you will be surprised by the information you find," they point out.
They also recommend not sharing the phone number, and instead use the messaging platforms built into dating apps.