These are the Health tips for a safe bath in beaches and swimming pools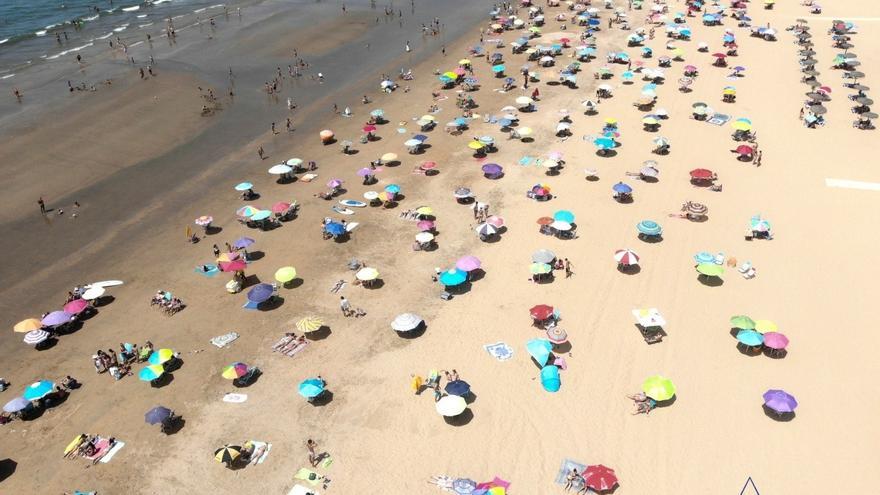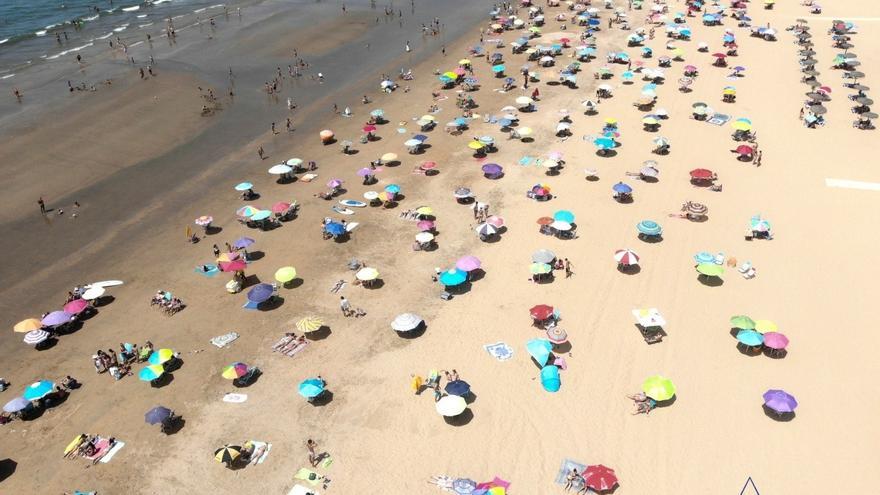 The Ministry of Health has released for the summer period a series of recommendations to avoid drowning and injury in aquatic environments. It also warns of the risks posed by some behaviors around beaches, swimming pools and the like, as well as the importance of comply with regulations against COVID-19.
Drowning is the third leading cause of death from external causes, that is, those produced by accidents, violence, environmental events, poisonings and other adverse effects. On the other hand, they can also occur serious injuries in the aquatic environmentsuch as head injuries and spinal cord injuries. They are generally caused by actions such as trying to dive from a great height, not checking the depth of the water or jumping too close to the curb in pools. The victims are mostly young men.
In 2018, there were 483 deaths in Spain due to accidental drowning (378 men and 105 women), breaking the downward trend of previous years. In addition, in 2019 there were 60 people hospitalized as a result of injuries caused by jumping or jumping headfirst into the water, six of them due to spinal cord injury. All these misfortunes can be prevented in a very simple way, following the recommendations.
Health explains that there are several risk factors related to drowning. They are mainly the adoption of risky behaviors, moments of relaxation in the surveillance of minors, bathing in unsupervised areas, the consumption of alcohol and other drugs near or in the water, medical conditions such as epilepsy and tourists unfamiliar with the particularities of local waters. Special attention must be paid to both the elderly and minors.
Recommendations for a safe bathroom
The Ministry details that the best prevention in the case of minors is vigilance, teaching them to swim and educating them to respect safety regulations. "Drownings occur quickly and silently, most of the time the victim had been out of sight for less than five minutes. Therefore, keep an eye on them at all times when they are in or playing near water and do not delegate this responsibility to an older child. Also, never leave a baby or young child alone in a bathtub or inflatable pool. A baby can drown in just a few inches of water, "they say.
On the other hand, they urge make sure the pool you go to with your family has a lifeguard. "Remember that the vigilance of your minor children is your responsibility, and that of the lifeguard is the rescue and the aquatic rescue when necessary," they indicate.
Other tips are ensuring that small children cannot freely access the pool or that it is "very dangerous" to run around the edge of the pool or play push people"You could slip and hit the edge or injure others."
On the beach, they urge you to respect the flags. "Never bathe if it is red, and with yellow it is dangerous: bathe only up to the waist and with caution. In addition, bathe in beaches with surveillance and always respect the instructions of the lifeguards. On the other hand, do not overestimate your physical condition or ability to swim: in the sea, if you get tired or have difficulty returning, swim on your back, moving your legs only until you get close to the shore. Finally, if you feel that a current is dragging you, swim parallel to the beach and, once you have left it, swim towards the shore ", they detail.
Another tip is no bathing in areas where bathing is prohibited, as well as always bathing in company, particularly if it is an elderly person or with a health problem. Likewise, they remember that "bathing at night is very dangerous, because if something happened, no one would be able to see you."
Along with this, they ask to take into account that alcohol consumption reduces the ability to react to danger or can lead to the adoption of risky behaviors. "Diving headfirst from a great height, such as bridges, trees or balconies, can cause very serious injuries. Before diving, make sure there is enough depth and there are no obstacles. Especially in case of cloudy waters," they add.
Safety measures
On the other hand, Health insists that in bathing areas the risk associated with COVID-19 it is "as high as any other exterior". For this reason, they ask to avoid crowds and maintain an interpersonal distance of at least 1.5 meters between non-cohabitants; or the use of a hygienic mask when interpersonal distance cannot be maintained, even though its use will not be necessary at the time of bathing.
They also ask to maintain adequate respiratory hygiene: "Coughing or sneezing into the elbow or using disposable tissues, which will be deposited in an appropriate container, performing subsequent hand hygiene ".
Along with following the instructions of the authorities or facilities regarding sectorialization, queues, shifts or prior appointment, Health asks not to go to bathing areas people with compatible symptoms or in isolation due to COVID-19, or in close contact quarantine.
"If someone has symptoms during their stay in a bathing area, they will put on a mask, they will leave the space in which they are and will contact their health center, reference telephone number of the autonomous community or 112 if they have serious symptoms ", they emphasize.