These are the famous people who will participate in 'The fears of ...', the new docureality of Telecinco: complete list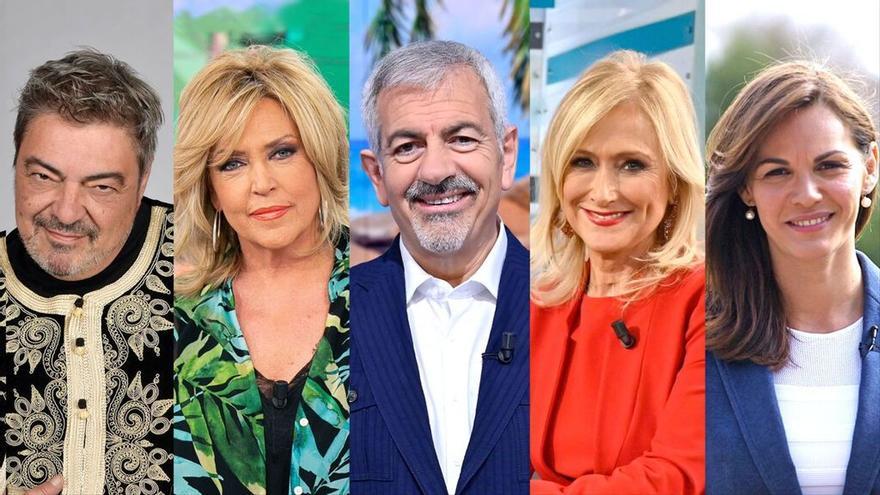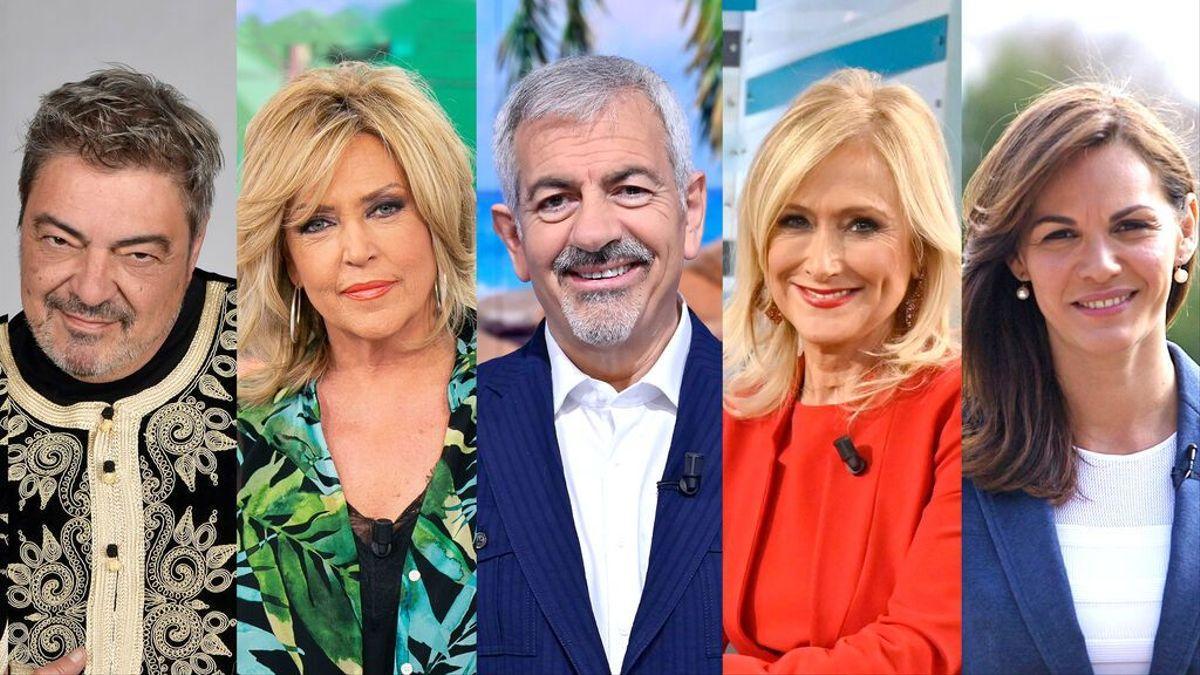 Mediaset has announced a new project by surprise this Tuesday that will have a motley casting cComposed of characters from the network, journalism, politics, music or interpretation. 'The fears of ...' It is a new format created by the group and Warner Bros in which they will try to overcome a fear that limits "their day-to-day lives to a greater or lesser extent."
Lydia Lozano, Carlos Sobera, Cristina Cifuentes, Antonio Canales, Fabiola Martínez, Boris Izaguirre, Loles León, Chelo García Cortés, Cristina Tárrega and La Terremoto de Alcorcón they are the first ten celebrities chosen to try to overcome their fears in this docureality that is already recorded.
They are all willing "to submit to different experiences supervised by a group of experts to try to overcome some of your biggest fears", as the chain advances in a press release.
Although they have not yet revealed too many details about the mechanics, it is intuited that being a docureality will continue their lives and will not focus on interviews. The chain does advance that each installment will be starred by several characters that will feature the "emotional support from someone you trust to carry out an emotional journey full of feelings, tension, adventure and also fun ".