These are the extraordinary measures to stop Covid in Tenerife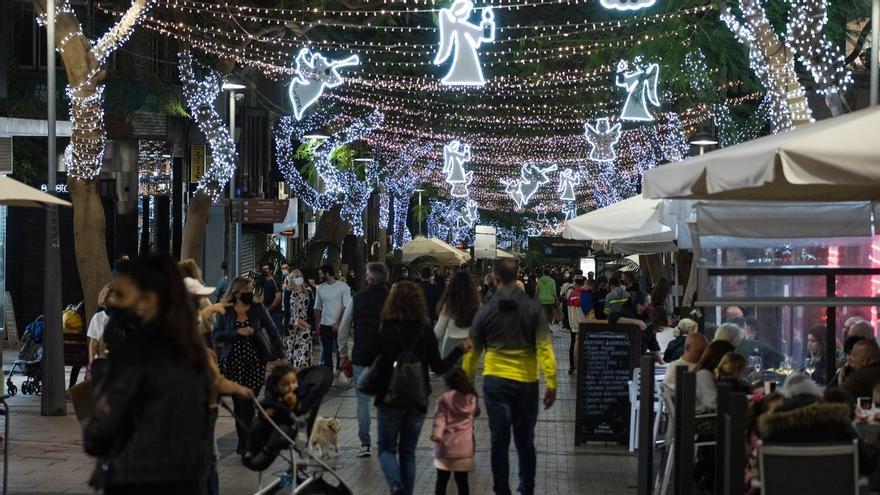 From this Saturday, December 5, and after publication in the Official Gazette of the Canary Islands (BOC), a battery of extraordinary measures come into force to try stop the expansion of Covid-19 in Tenerife, island with the worst epidemiological situation in the entire Archipelago.
Freedom is limited – even more – on the only Canary Island that is under the 'red traffic light' restrictions. The establishment of a curfew night by which the people of Tenerife will be obliged to confine themselves to their homes from 11:00 p.m. to 6:00 a.m. for a week -until Saturday 12-; the limitation of social gatherings to a maximum of four people; the suspension of all non-professional sports activities (individual practice is allowed); the limitation to 15 people of group activities in gyms; and the prohibition to consume in the bars of restaurants and bars, among the measures that will be in force for up to two weeks.
As provided by Royal Decree 926/2020, of October 25, during the period between 11:00 p.m. and 6:00 a.m., people may only circulate on the roads or spaces of public use for the carrying out the following activities:
a) Acquisition of medicines, health products and other essential goods.
b) Assistance to health centers, services and establishments.
c) Assistance to veterinary care centers for urgent reasons.
d) Compliance with labor, professional, business, institutional or legal obligations.
e) Return to the place of habitual residence after carrying out some of the activities foreseen in this section.
f) Assistance and care for the elderly, minors, dependents, people with disabilities or especially vulnerable people.
g) Due to force majeure or situation of need.
h) Any other activity of a similar nature, duly accredited.
i) Refueling at gas stations or service stations, when necessary to carry out the activities set forth in the preceding paragraphs.