These are the days affected in August and until January 2023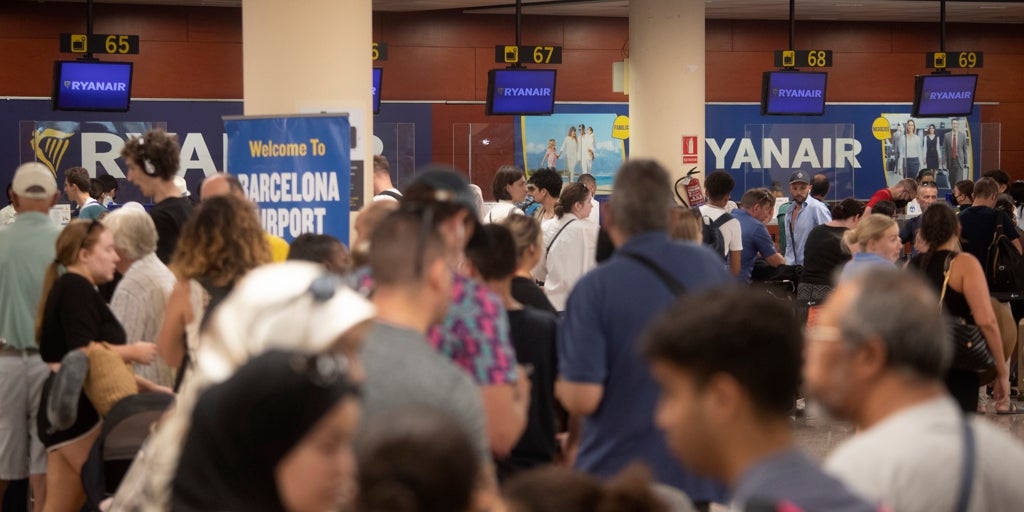 Ryanair has already suffered this summer 14 days of cabin crew strike (TCP). In them, they have canceled more than 300 flights and about 4,000 cancellations with origin or destination in Spain, according to data from USO, one of the convening unions. A figure that will increase considerably, since August is usually the month in which most air travel occurs. In fact, the Irish firm is the company that transports the most passengers in the Spanish market, with an offer that exceeded 650 routes from Spain in 2021, according to information provided by the Ministry of Transport.
However, the airline has stated on numerous occasions that these stoppages have had a "minimal, if any, interruption in Spain" and that "less than 1%" of its flights have been affected. In addition, he recalled that he has reached an agreement with »the main Spanish union«, Comisiones Obreras (CC.OO.) on salaries, 'rosters' (four active days followed by three days off) and complements for their crew members Spanish cabin.
But the strike continues and will continue from August 8 and until January 7, 2023, both included, as the USO and Sitcpla unions have already announced. This new call consists of 24-hour work stoppages, from Monday to Thursday, weekly.
In this way, the days affected by the Ryanair strike According to the month and starting from August they are the following:
August
Week 2: days 8, 9, 10 and 11
Week 3: days 15, 16, 17 and 18
Week 4: days 22, 23, 24 and 25
Week 5: days 29, 30 and 31
September
Week 1: day 1
Week 2: days 5, 6, 7 and 8
Week 3: days 12, 13, 14 and 15
Week 4: days 19, 20, 21 and 22
Week 5: days 26, 27, 28 and 29
October
Week 1: days 3, 4, 5 and 6
Week 2: days 10, 11, 12 and 13
Week 3: days 17, 18, 19 and 20
Week 4: days 24, 25, 26 and 27
Week 5: day 31
November
Week 1: days 1, 2 and 3
Week 2: days 7, 8, 9 and 10
Week 3: days 14, 15, 16 and 17
Week 4: days 21, 22, 23 and 24
Week 5: days 28, 29 and 30
December
Week 1: day 1
Week 2: days 5, 6, 7 and 8
Week 3: days 12, 13, 14 and 15
Week 4: days 19, 20, 21 and 22
Week 5: days 26, 27, 28 and 29
January
Week 1: days 2, 3, 4 and 5