These are the couples participating in 'The island of temptations 4'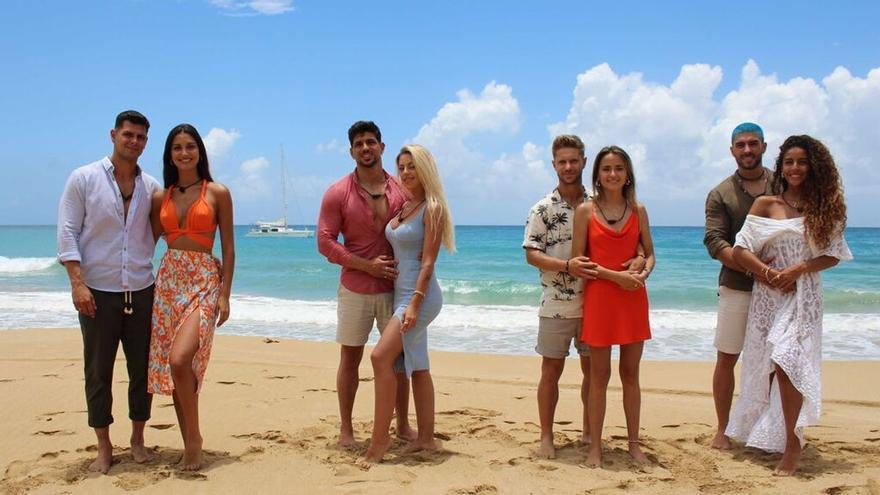 The fourth edition of 'The island of temptations'warm up engines. Telecinco has already started promoting the new season of reality, when the format's spin-off, 'The Last Temptation', is still in the air. However, the chain could premiere this new installment as soon as the broadcast of the other reality ends. In fact, they have already advanced the couples who will put their love to the test on the paradise island.
Josué (26) and Zoe (22): 6 months together – Marbella
Josué and Zoe met on the show 'Women and men'and they've been together for 6 months. After a difficult start, marked by jealousy and betrayal, this explosive couple arrives on 'The island of temptations' to be able to advance in their relationship and leave their fears behind.
The fear of possible infidelity has complicated her arrival on the island to the point that Zoe herself he flatly refused to put their relationship to the test. Finally, Josué and the need to finally overcome her jealousy encouraged her to join in an experience that will forever mark their lives and their relationship.
Alejandro (31) and Tania (23): 2 years – Las Palmas de Gran Canaria
Alejandro and Tania have been in a relationship for 2 years. El Mister España 2015 and former contestant of GH VIP 4, he met the one he considers the woman of his life in a contest of beauty, where she participated as a candidate and he as a jury. At that time, a connection began that a year later would consolidate, beginning their relationship.
Alejandro and Tania assure that their partner is absolutely perfect and that there is nothing or nobody who can with them to the point of having like only objective on the island, show that when there is love, there is no temptation.
Darío (22) and Sandra (22): 1 year and a half together – Alicante
The couple have been together for 1 and a half years. Its start was uneven. While Darío fell madly in love with Sandra, she had doubts about him, although she eventually ended up discovering that her feelings were stronger than she thought.
Currently, they assure that their relationship is experiencing one of its best moments, although Darío continues to believe that to move forward he needs Sandra to fully trust him while she is unable to forget the fame of womanizer that drags the one who is now the man of his life.
Nico (22) and Gal·la (24): 2 and a half years – Castellón
Nico and Gal·la have been in a relationship for 2 and a half years. Nico, professional footballer, He met Gal·la and fell completely in love with her and, although Gal·la also liked it, their relationship did not start as he would have liked. Gal·la understood that his story was not serious to the point of being disloyal to Nico with two of his teammates. This betrayal meant a before and after for them and especially for Gal·la who ended up realizing that she was really in love with him.
Finally they decided to give themselves a new opportunity and now they join 'The island of temptations' to find out if they really are made for each other and finally leave the mistakes of the past behind. Nico is clear: there will be no more opportunities for Gal·la: if it fails, it will be over forever.