These are the cheapest hours this Sunday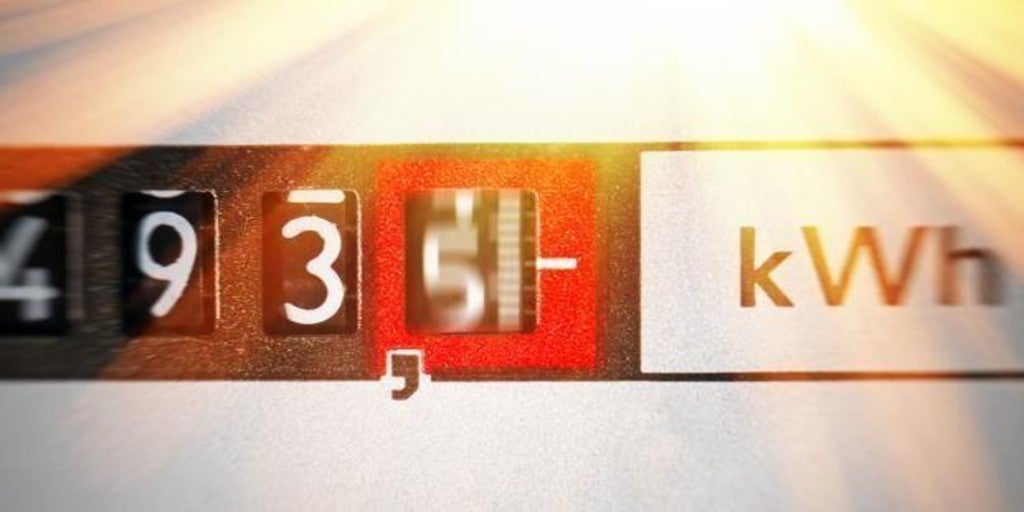 ABC
Updated: 03/19/2022 21:17h
Keep
Related news
The
electricity price in the regulated rate it falls this Sunday to an average of 0.27091 euros per kilowatt hour (hWh). The cheapest hours will be from 8 a.m. to 7 p.m., while the most expensive period will be between 7 p.m. and 11 p.m.
Peak and off-peak hours The cheapest: from 3 p.m. to 4 p.m. €0.24419/kWh The most expensive: from 8 p.m. to 9 p.m. €0.31541/kWh
The average price of electricity in the wholesale market fell 6.67% this Sunday, to 207.11 euros per megawatt/hour (MWh), which remains for the fourth consecutive day below the level of 250 euros/MWh, around which it has stabilized since last weekend.
The average price of the wholesale market for this Sunday is 14.8 euros less than the 221.91 euros/MWh of this Saturday, according to data published by the Iberian Energy Market Operator (OMIE) collected by Europa Press.
In this sense, it should be noted that wholesale market prices tend to drop on weekends due to lower demand.
The prices of the wholesale market have a direct impact on the regulated rate -the so-called PVPC-, to which almost 11 million consumers in the country are covered, and serve as a reference for the other 17 million who have contracted their supply in the free market.
The price of electricity hour by hour00h - 01h: 0.28004 €/kWh01h - 02h: 0.28685 €/kWh02h - 03h: 0.28078 /kWh03h - 04h: 0.27111 €/kWh04h - 05h: 0.27131 €/kWh05h - 06h: €0.271063 07h: 0.27893 € / kWh07h - 08h: 0.28897 € / kWh08h - 09h: 0.26456 € / kWh09h - 10h: 0.2591 € / kWh10h - 11h: 0.25501 € / kWh12h - 13h: 0.24609 € / kWh13h - 14h : 0.24726 € / kWh14h - 15h: 0.24475 € / kWh15h - 16h: 0.24419 € / kWh16h - 17h: 0.24507 € / kWh17h - 18h: 0.24881 € / kWh18h - 19h: 0.26121 / kWh19h - 20h: 0.30499 € / kWh20h - 21h: €0.31541/kWh21h - 22h: €0.31344/kWh22h - 23h: €0.30829/kWhh23h - 24h: €0.25959/kWhWhy does the price of electricity rise?
Since March 12, the wholesale market price has remained around 250 euros/MWh, although it has had maximum and minimum fluctuations ranging from 263 euros/MWh on Wednesday of this week to 217.13 euros this Thursday.
On February 24, when the
Russian invasion of Ukrainethe wholesale market price was 205.6 euros/MWh and, since then, there has been a daily rise in the price that reached its peak on March 8, when the price reached an absolute record of 544.98 euros/MWh.
This upward spiral was caused, above all, by the increase in the price of gas from Russia. However, natural gas futures contracts traded on the Dutch TTF platform are trading this Friday around 104 euros/MWh, with peaks that have reached 109.8 euros, but far from the records at the beginning of last week. , when the 345 euros were touched.
Compared to just one year ago, the wholesale market price for this Saturday will be 648.18% higher than the 29.66 euros/MWh of March 19, 2021. That is, it will be almost seven and a half times more expensive than a year ago.
March, the most expensive month in history
Despite the moderation in price in recent days, the average price per megawatt per hour in the wholesale market so far in March stands at 315.03 euros, that is, about 76 euros more than the average for December 2021, the most expensive month in history so far with 239 euros on average.
Electricity closed 2021 as the most expensive year in the historical series, with an average price of 111.93 euros/MWh due to the upward spiral registered in the pool in the second half. However, so far in 2022 the average price is around 228.8 euros, more than double that of the previous year.
View commentsTopics



Source link