These are the cheapest hours of electricity this Sunday, July 3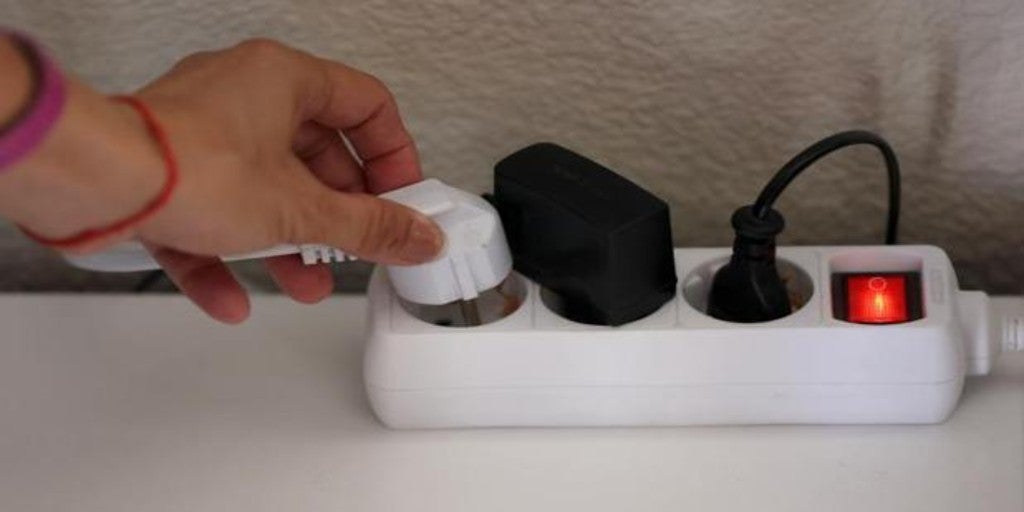 ABC
Updated: 07/02/2022 20:55h
Save

The
electricity price in the regulated market it will be 0.29246 euros per kilowatt hour (€/kWh) on average this Sunday. The cheapest section will be from 9 a.m. to 7 p.m., while the most expensive will be at dawn and between 9 p.m. and 12 midnight.
Peak and off-peak hours The cheapest: from 4:00 p.m. to 5:00 p.m. €0.1839/kWh The most expensive: from 6:00 a.m. to 7:00 a.m. €0.35236/kWh
The average price of electricity for regulated rate customers linked to the wholesale market will drop 9% this Sunday compared to this Saturday, to 207.77 euros per megawatt hour (MWh).
This price for PVPC customers is the result of adding the average price of the auction in the wholesale market to the compensation that the demand will pay to the combined cycle plants for the application of the 'Iberian exception' to cap the price of gas for electricity generation.
The price of electricity hour by hour00h - 01h: 0.33291 €/kWh01h - 02h: 0.33615 €/kWh02h - 03h: 0.3408 €/kWh03h - 04h: 0.3433 €/kWh04h - 05h: 0.34296 €/kWh05h - 06h: 0.350961 - 07h: 0.35236 €/kWh07h - 08h: 0.31262 €/kWh08h - 09h: 0.27457 €/kWh09h - 10h: 0.23666 €/kWh10h - 11h: 0.21515 €/kWh11h - 12h: 0.19513 €/kWh12h1 - 0.19513 €/kWh12h1 - 0.19513 €/kWh12h1 -3 €0.13h12h1 14h: 0.21787 €/kWh14h - 15h: 0.20946 €/kWh15h - 16h: 0.19112 €/kWh16h - 17h: 0.1839 €/KWh17H - 18h: 0.18847 €/kWh18h - 19h: 0.21719 €/kWh19h - 20h: 0.24302 : €0.29018/kWh21h - 22h: €0.30597/kWh22h - 23h: €0.32071/kWhh23h - 24h: €0.31618/kWh
In the auction, the average price of electricity in the wholesale market -the so-called 'pool'- will be 133.50 euros/MWh this Sunday, which is around nine euros less than the price for this Saturday ( 142.42 euros/MWh), according to data from the Iberian Energy Market Operator (OMIE) collected by Europa Press.
The maximum price of electricity for this July 3 will be registered between 10:00 p.m. and 11:00 p.m., with 193.06 euros/MWh, while the minimum for the day, of 91.20 euros/MWh, will be between 4:00 p.m. and 5:00 p.m.
To this price of the 'pool' is added the compensation of 74.27 euros/MWh to the gas companies (a figure that is still provisional and that usually varies compared to the definitive one and affects the percentage variations of the price), compared to 86, 01 euros/MWh (still provisional) registered this Saturday. This compensation must be paid by the consumers who benefit from the measure, the consumers of the regulated rate (PVPC) or those who, despite being in the free market, have an indexed rate.