Theros Quartet receives the support of the «la Caixa» Foundation and CaixaBank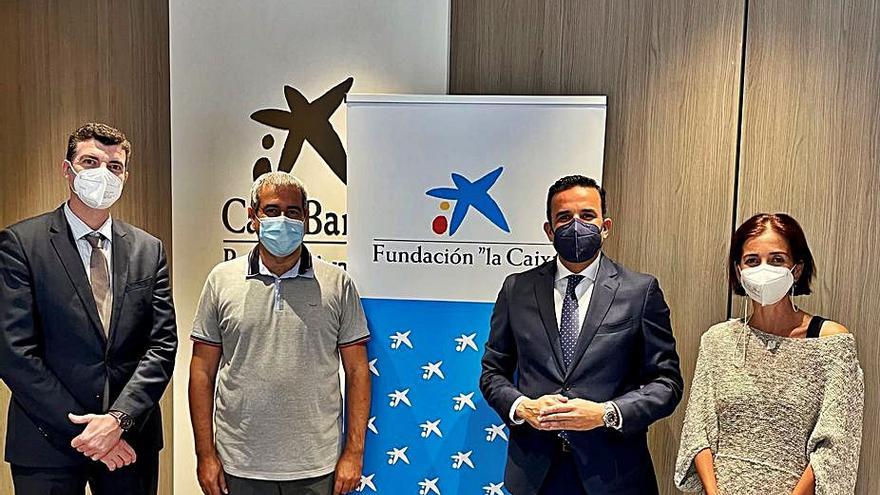 CaixaBank, through a financial contribution from the «la Caixa» Foundation, has shown its support to the Theros Association for Musical Disclosure in its project to bring the power of live music to social and health centers throughout the Canary Islands, with the in order to give quality time to the users of these centers.
Through a program of 25 concerts, this string quartet made up of two violins, a viola and a cello will bring to users of centers and residences for the elderly and people with disabilities a repertoire made up of selected notes from classical and contemporary composers. depending on the center and the pathology of the residents.
For the Theros Association, music is a universal communication system and is increasingly used as a therapeutic tool in multiple diseases.
Displacement
The support of the «la Caixa» Foundation and CaixaBank will help the group to pay travel expenses to the different centers on the islands where it will carry out the various scheduled concerts.
Thanks to its territorial capillarity, the CaixaBank branch network can support the «la Caixa» Foundation in its social work, detecting the needs of local entities such as Theros Quartet and channeling part of the Foundation's budget.
In 2020, 100% of the bank's offices on the islands supported a social project and made it possible for thousands of small and medium-sized social solidarity entities to access financial aid to carry out their programs.
As a result of the collaboration between the «la Caixa» Foundation and CaixaBank, in 2020, they promoted more than 8,500 projects belonging to 7,000 social entities throughout the country.
They were, for the most part, projects that have provided solutions in the field of disease, disability, social exclusion, child poverty, the elderly and aging.
Since the beginning of the Covid-19 crisis, Fundación «la Caixa» and CaixaBank have collaborated with 1,700 projects related to the supply of food, medical supplies and emergencies to respond to the vulnerable people most affected by the pandemic.
In the Canary Islands, in 2020, they have collaborated with more than 540 social entities in more than 700 social projects.
Now, the Foundation supports the Theros Association of Musical Disclosure to transfer the beauty of music to the users of the social health centers of the Canary Islands, both from classical and contemporary creators.