'TheRoomToBe', a reflection by Burka Teatro on a 24-hour life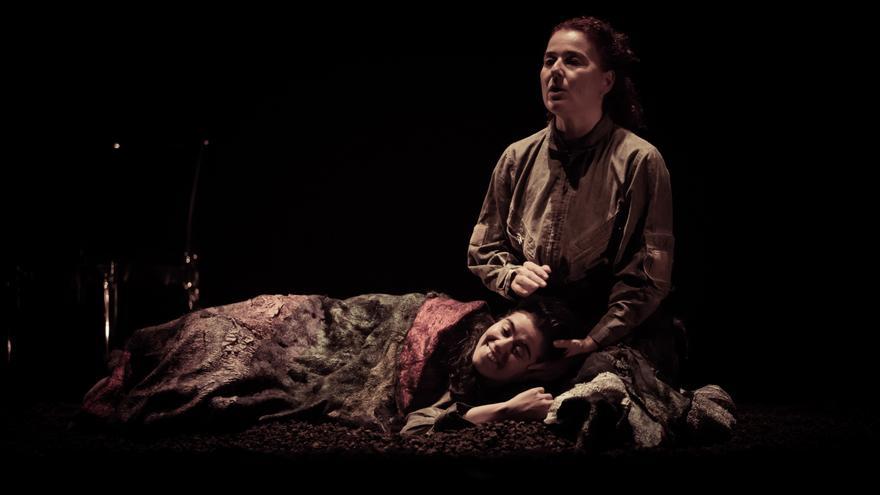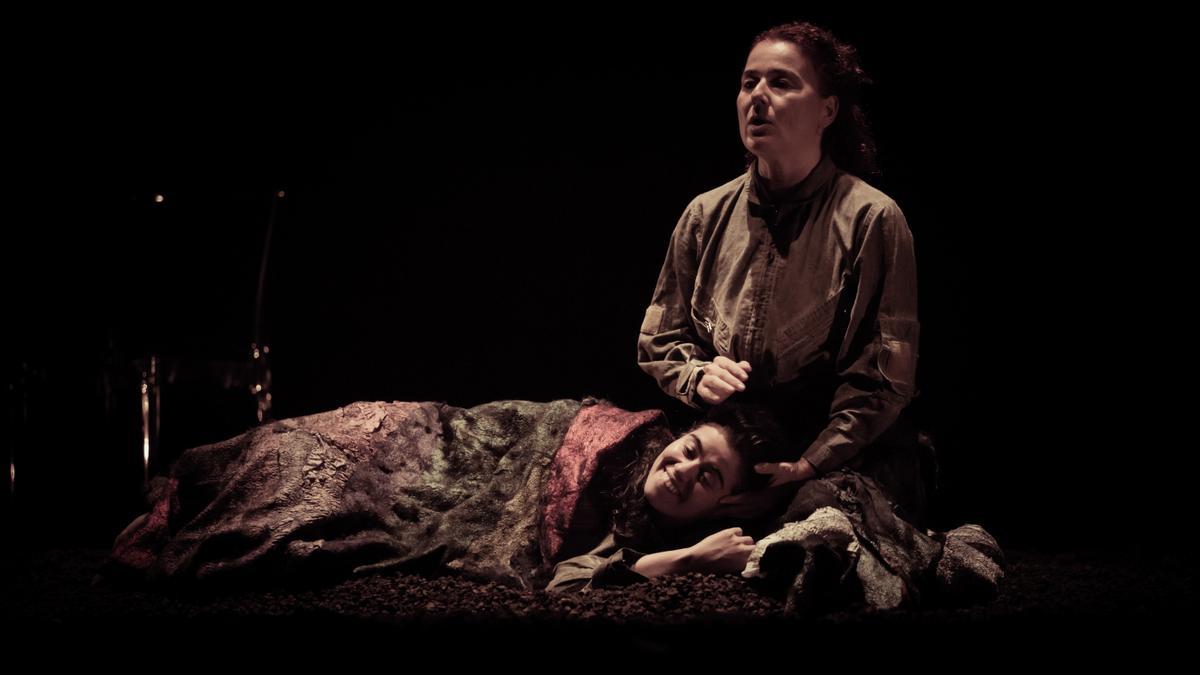 The new proposal by Aranza Coello and Burka Teatro, 'TheRoomTobe', disembarks at the Insular Theater Hall (SIT) to make the public reflect on absolutely transcendental or banal issues, but which this Canarian company also manages to give a certain significance.
How long does mourning the death of a loved one last? How much heartbreak? How much to dream of the stranger in the elevator? How many times is a kiss, a tear or a traffic accident repeating itself in the world at the same time? What makes a person stop at a traffic light in the big city and close their eyes? They ask themselves in 'TheRoomToBe', a montage recommended for people over 14 years of age that is planned in the SIT a single screening on November 21 at 8:30 p.m.
After its success 'The battle', this new work, selected by the General Society of Authors (SGAE) for its Author Express 2019 Theater Collection, masterfully mixes dance and word and allows Burka Teatro to continue to delve into memory, its traps and constructions.
'TheRoomToBe' makes a parallel with the life of only 24 hours of an insect, the ephymera, and revolves around four tightrope walkers, interchangeable pieces of continuous and imprecise balance. In this way, the actors "will play with the borrowed memories, in one role and the opposite, in a systematic way; entering and leaving the four typical characters".
"Will this transfer leave a residue in each one or is it possible to escape unscathed from the game of the ephemeral?", The architects of this piece wonder where the word and the dance act as "romantic vehicles" and "imaginary" where to submerge the solitude and the terror of dying alone.
"The vertigo of the abyss, of the awareness of the nearest or far end makes the characters search for each other without meeting, constructing ephemeral scenes in search of the eternal", they explain, to, finally, question the viewer: is the ephemeral less enduring ?
At a price of 10 euros, the seats for this show are already available on the web www.salainsulardeteatro.com and at the Cuyás Theater box office (prior appointment can be requested by calling 928 432 181 or on the web www.teatrocuyas.com). In addition, an hour and a half before the performances, they will also be at the ticket office of the SIT itself (Avenida Primero de Mayo, s / n, Las Palmas de Gran Canaria)