Thermomix and other inexpensive alternatives to Lidl's banned robot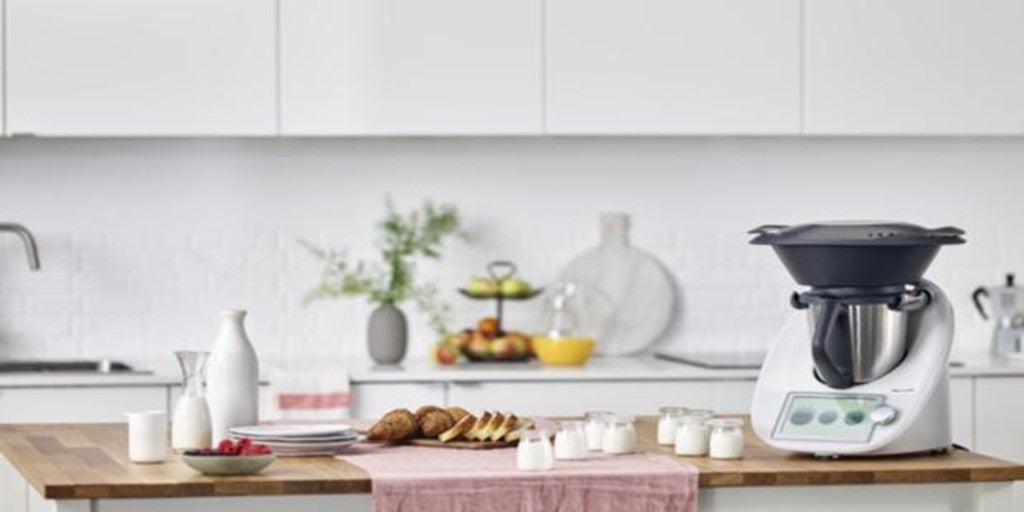 Madrid
Updated:
save

The battle between the famous Thermomix and the kitchen robot of the Lidl seems to have come to an end. The Barcelona Mercantile Court has ordered the supermarket brand to withdraw all its kitchen robots Silvercrest Food processor Monsieur Cuisine the Spanish market for infringing the patent of Vorwerk, manufacturer of Thermonix in Spain.
The court has sentenced Lidl to stop importing, storing, offering and marketing of your economical kitchen robot for implementing in an infringing way the characteristics of the Thermomix.
The Silvercrest Monsieur Cuisine Food processor was, until now, the cheap alternative to the Thermomix. However, it is not the only kitchen robot that exists and with which they are obtained similar results to those of the Vorwerk robot.
Cook Expert Magimix
The Cook Expert Magimix is ​​one of the cheapest alternatives to the Thermomix. The motor power is higher, reaches 900W and with its basic range you can chop, grind, knead, mix and beat. However almost all the official information is in French.
Cecotec Ironmix
The home appliance brand Cecotec manufactures kitchen robots with different powers, capacities and functionalities. The Cecotec Ironmix robot is one of the alternatives to the cheapest Thermomix. It has a power of 1500W and a capacity of 3.3 liters and allows cook up to three preparations at the same time. Like the Verwerk machine, it comes with a recipe book to prepare a large number of recipes.
Taurus Mycook Touch
One of the most sophisticated and modern robots on the market is the Taurus Mycook Touch. Not only does it have a very powerful 1600W motor, but it also has a large number of functionalities that are possible control via tablet or mobile phone. It also has a security system that warns if the appliance is too hot.
ProfiCook KM 1096
This food processor shares many characteristics with the Thermomix, although it has a more powerful motor (1500W). It also has a large capacity (10 liters) and is very easy to clean. However, it does not include cooking or cutting functions.