"There will be a certain increase in prices, but well managed by suppliers"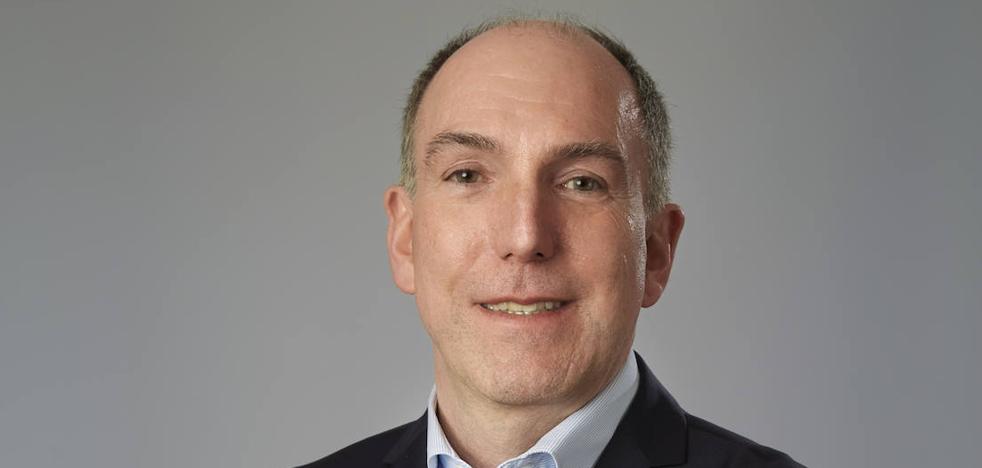 The president of Dia is committed to being close to customers in this crisis and that is why the distributor negotiates daily to limit the rise in food costs
The Dia group began a transformation process three and a half years ago to focus 100% on local businesses. At the head has been Stephan DuCharme (Addis Ababa, Ethiopia, 1954), who simultaneously held the positions of president and CEO, while representing the main shareholder. Now, once the new store and franchise model is underway, he hands over the position of CEO to Martín Tolcachir, but remains non-executive president of the firm. A position with which he exercises a global vision and not so focused on the day-to-day of each country, such as Spain, where the price intervention proposed by Minister Yolanda Díaz focuses economic attention these days and on which he does not directly deal as it is only specific to one of Dia's markets.
-Where is the group's business model going globally?
-We want to have a differentiated 'retail' model, to have a focus on what we do and do what we do very well. And for us that is proximity. That is why we are accelerating this proximity. We are in quite competitive markets, but nobody does it for proximity. I think - with modesty - that we are already doing quite well. We want to be part of the neighbourhood, in the sense of geographical proximity, but also digital proximity. That's what we want to do. Do it well, understanding that we are not going to offer everything to everyone. We are not a supermarket, we are not a hypermarket. We are a proximity store with a strong element in the future of omnichannel. That is Dia's dream.
-Dia's business model has changed over the years. What do you think has improved?
-There are several elements. From the beginning we have been committed to building strong teams. Then change the store, change the assortment, change the franchise model. We want Dia to be your neighborhood store to make your regular purchase, your fragmented purchase of the basket of the month. Also a change that is beginning to be noticed now is the change of the Dia brand, this focus on the quality of the own brand.
-Is the shareholding stability of the company guaranteed?
-I can confirm: we have a main shareholder with long-term conviction. He is very committed to the long-term future of Dia, to participating in the construction of a new Dia, of a great company.
-What does this decentralization of Dia imply, to which they give so much importance?
-For me, the objective of decentralization is that in all places you have people who feel responsible for what they do. That can be a store. That is a franchisee who comes as the owner of the store, who is going to earn money if he does it well, so do we, but he is almost a local businessman, a neighborhood mini-entrepreneur.
-How has it been possible to attract future franchisees to take over a Dia business?
-The previous relationship with franchisees was purely financial in the short term. But we now think in the long term. We have to make money, us and them, both of us. We have changed this model first by investing in them, in the relationship with them, but we have also strongly improved the company's processes, product delivery processes to the store, information for them, etc.
-How does the company face this continuous rise in food prices?
-If you show your clients that in difficult times you are close, it gives a much more long-term relationship. In the sense of inflation, we have to be very aware that our customers are suffering. It is a daily job that the teams in the four countries have to talk to suppliers to set limits on cost increases until they understand that there are limits in which the client can suffer. Define a corridor where the business can be managed, but in a much more interactive way, in a way that is much closer to the client, to the supplier. It is a business challenge, it is a societal challenge.
-I don't know if you can define how it is possible to fix that corridor in a free market economy.
-It has to be a 'win win' for everyone. If not, it will not be a sustainable solution. Working on it, accompanying clients, knowing that there will be a certain increase, but well managed by suppliers, who also understand that they cannot insist on any cost increase. It is done by managing the daily dialogue.
-In crises, customers also change their habits. Where do they focus in the current context?
-Participation in Dia is increasing. The fact that we have completely reinvented our own brand helps us and now we see that this part is growing, but it is also the issue of price, it is the issue of promotions, it is the issue of Club Dia. Our loyal customers, when they have the Dia Club, they also have their personalized offers and there is a mixture of measures to give the customer when they arrive at the checkout with their basket. A reasonable basket. But quality is fundamental, we do not discount quality.
-Is the Dia group transferring all this increase in costs to its products?
-It is very difficult to generalize because it depends a lot on the category, the specific product, the assortment and even the country and the group. The only thing I can say is that we are managing it to maintain a good mix of growth (Dia is growing, with acceptable margins), with acceptable prices for customers, and with trusting relationships with suppliers.
-What is the group doing in the face of the boom in online shopping?
-The future is going to be omnichannel. Store and online, both. A customer journey that can start on your iPhone and end in the store. You can start at the store and then finish at the Dia club. We want to be a certain disruptor in these issues and that is part of Dia's future.