There was no fix in the Levante-Zaragoza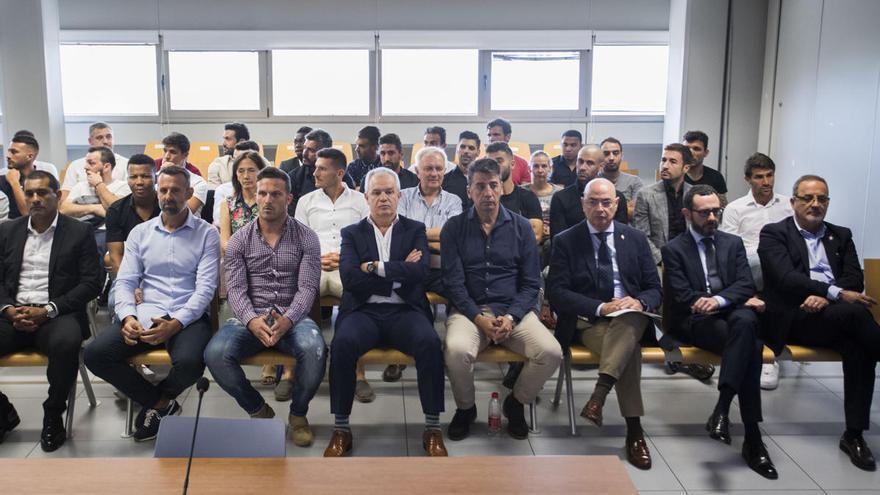 The Valencia Court has rejected the appeal of the Prosecutor's Office and has confirmed the acquittal of the processed players and technicians by the signs of tampering Levante-Zaragoza of the 2010-11 season and it has also withdrawn the conviction of two directors of Zaragoza for falsity, considering the facts prescribed.
As sources familiar with the pronouncement have informed EFE, the fourth section of the Provincial Court thus confirms the acquittal that was handed down in December last year for 36 players from Levante and Zaragoza who had been accused of a crime of sports corruption.
In this same sentence, however, The former president of Zaragoza Agapito Iglesias was sentenced to one year and three months in prison, as well as the former financial director of the club Javier Porquera, for altering the players' payroll to hide the fate of 1.7 million euros, which they took from the entity before its imminent entry into bankruptcy.
The Court now admits the appeals of Iglesias and Porquera considering that the crime of falsehood is prescribed, so that the acquittal is general for all the defendants.
This trial became the first macrocause for a crime of this nature in Spain.
Among the footballers prosecuted were Ander Herrera, Vicente Iborra, Cristian Stuani and Gabi Hernández, as well as Mexican coach Javier Aguirre.
All of them they were acquitted in the first instance and now the Provincial Court confirms the resolution.
The accusation was based on the testimony of the complainant, the current president of LaLiga, Javier Tebas, and in a report from the Tax Agency that pointed to a decrease in thes cash withdrawals and card payments from Levante players.
In the sentence it was admitted that the account movements of the Levante players were an indication that allowed the accusation to be sustained, but that they were not "sufficient" to be proof of sports fraud.