"There is nothing more dramatic than losing profitable companies"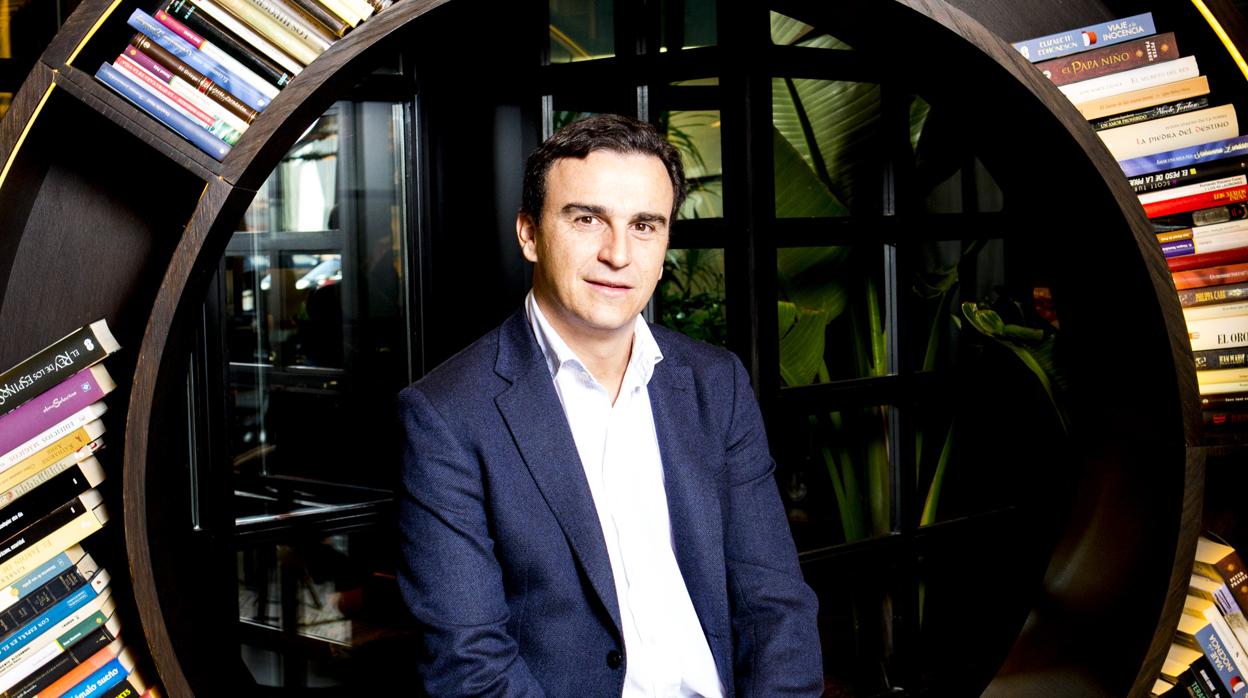 Madrid
Updated:
save

At the beginning of the year, the hotel chain Palladium Hotel Group appointed Abel Matutes Prats as the new president, thus replacing his father and founder, former minister Abel Matutes Juan. The company, which now has almost fifty establishments spread over six countries, is also celebrating its fiftieth anniversary in 2020, which has turned into a nightmare due to the crisis. This is how its president expresses it to ABC: "It is a year to forget".
You had five openings planned, are you still holding them?
Everything is stopped. They have all been delayed. In principle they would be for next year although some could be delayed even one more year.
Are you planning new investments with Azora in the short term?
There may be opportunities, but right now there is not much progress being made either. When the fund sees that there is a way out, we will start investing.
After the previous crisis, you created the Ushuaia brand. Do you have any news of this kind in mind after this?
We were working on a project for a new concept before all this came along. It will be urban and holiday, but I can't go much further.
In what situation is the sale of the Ayre brand after the changes that El Corte Inglés and you have made on the board of FST?
The changes in the board respond to the fact that there were people right now who are not active in both companies. On the subject of sales, right now we do not need a box and it may not be the best time. When the market returns to valuations that we expect, we will take it into account.
Much of its portfolio of hotels is vacation rental. Do you think there is any way to try to save the year?
No. There was a moment when I thought so. In fact, reservations in Ibiza did not look bad, but since British tourism began to require quarantine for people returning from Spain … That was the final blow to make this year terrifying. In Tenerife we ​​had planned to open three days later and in the end we did not.
Is the sector scaled because the Government does not defend tourism against the restrictions of third countries?
The Government has surely leveraged a lot on purely medical issues and has lacked economic diplomacy to avoid the British quarantine. I think there are countries that wanted us. As soon as they have had the slightest opportunity, they have used epidemiological data to punish us. When the UK quarantined, the main destinations of the British either Balearic Islands, Canary Islands or AndalusiaThey were far below the epidemiological levels that their large cities had.
What percentage is the British market for the chain?
To the total of the chain, the British market accounts for around 15%. But it depends on the destination, since in Ibiza it is 25%.
What percentage of occupation do they have at the moment?
It's complicated because we have 70-80% of the hotels still closed. At Caribbean we did not even reach 20%. In some we are a little above because they depend more on the local market; there we are close to 40%. In Ibiza we only have four hotels open and we are also at 40%.
Are there risks of hotel closures due to the crisis?
Yes. That is why it would be good to take a series of measures. There are companies that are going to close not because they are not viable, but because of the impact on the cash that this has hit them. There is nothing more dramatic than losing productive tissue that is truly profitable. That is what a country must always try to protect in order to get out of a crisis faster.
He has been very critical of the Government and also of Fernando Simón. Do you think the crisis could have been better managed?
I refer to the facts. I am convinced that they try to do their best. But that we have been the most affected country per million inhabitants in the world and that now there is a second wave of outbreaks also stronger than in the rest of neighboring countries is a fact, unfortunately.
What do you ask the Government to save tourism?
Exceltur's plan had a series of short-term measures to safeguard the cash of the companies. In the medium and long term there were also a series of structural reforms that tourism has been demanding for a long time and that were not taking place. I would ask the government to follow that plan. The sector is fundamental and creates a lot of work. It generates a lot for the economy despite the fact that some here say that it is a sector with very low added value.
I understand that Alberto Garzón's comment on added value does not help the sector …
They are absolutely unfortunate comments, in addition to being erroneous, and they denote knowing quite a bit, not only about the industry, but also about the composition of the balance of payments.
Does the sector trust the recovery to the 140,000 million in Europe?
It is a fund that has to help. But there must now be a liquidity help for companies. Of the rest, I would almost be happier if it were invested in making us a better sector in the medium-long term. It is also essential to strengthen Madrid as an international hub. Many countries have put the batteries trying to safeguard their flag airlines and Spain has to do it. If we lose the strength of Madrid as a hub, Spain will suffer a lot in the medium term.