There is no one who argues with Almogarén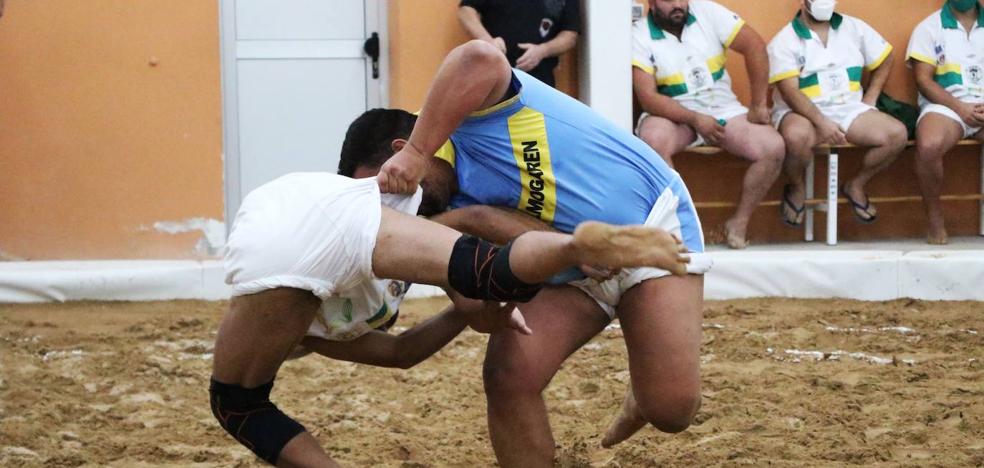 canary wrestling
Estrella was beaten 8-12 and first place in the Third Division is guaranteed
In a fight ahead of the penultimate day of the Third Category League, Cabildo de Gran Canaria Trophy, and
he Almogarén Queso Flor de Valsequillo achieved a new victory, 8-12, at the Estrella stadium, which guarantees it first place in the regular phase.
Those of Damián Suárez did not give options to those of Mariano Sánchez since they quickly went on the scoreboard with the points of Sony Alejandro and Kevin Hernández, 1-4. His powerful average already left the clash seen for sentencing, where Víctor Vega, Julio Perdomo and Christer Castaño put a clear 4-10. Yeray Hernández left out the local standout Norberto Morales, 4-11, although the other standout, Yeray Mayor, made up the result until he separated from Cristo López, leaving the final score at 8-12.
The rest of the day that takes place this Friday at 9:00 p.m.
The teams that are playing for second place and therefore as finalists, Santa Rita Autos Roso and Los Guanche, have unremarkable rivals. Those of Lomo Los Frailes
receive the Unión Sardina Spar Gran Canaria and those from Arucas visit the Union Doctoral campus. In both clashes they are favorites, but always without trust, especially the Neighborhood team.
The rest of the day is completed by Adargoma, who wants to prolong their streak against Vecinos Unidos Agua de Firgas and where they are clear favourites, while in San Mateo, Tinamar faces Unión Agüimes Cicar B in a clash that is presumed even.