"There is no one inviolable before the law," says Alicia Giménez Bartlett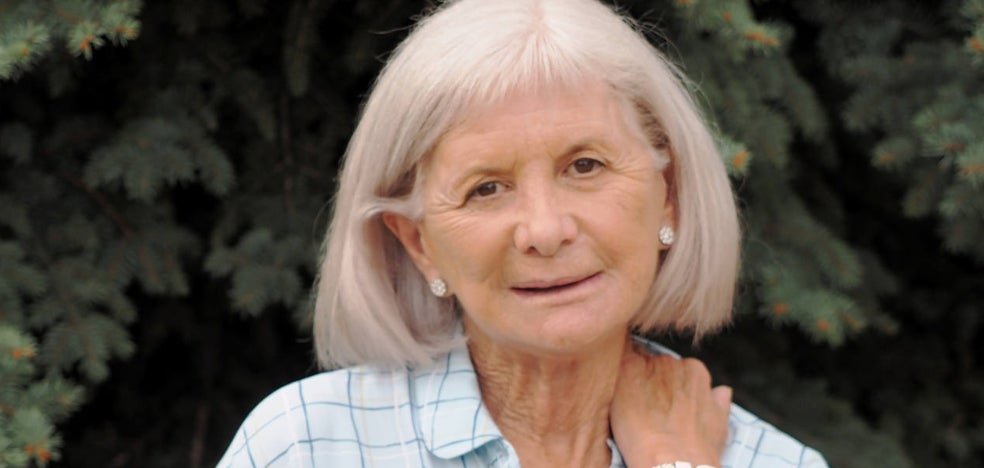 "Corruption in Valencia was a firecracker", denounces the author of 'La presidenta', which novelizes the scandals in the era of Barberá and Camps
Vita Castellá is one of the protagonists of 'La presidenta' (Alfaguara), the new novel by Alicia Giménez Bartlett, (Almansa, Albacete 70 years). It is a transcript of Rita Barberá, the powerful and populist mayor of Valencia who died in 2016 in the solitude of her luxurious hotel room in Madrid. Her fall and her sudden death are the starting point of the investigation of the sisters Berta and Marta Miralles. They are novice and new police officers in the universe of Giménez Bartlett, matriarch of the Spanish noir novel, creator of the legendary Petra Delicado, winner of the Carvalho, Nadal or Planeta awards, and whose readers number in the millions.
«The Valencian corruption is fireworks, Berlanguian. Brutal. She took it all. It was awesome and fun. That the Pope arrives, they set up a soiree for him and an individual takes half of the dough, it's fascinating. Like another man latching funds for the third world or seeing the mayor [Barberá] and the President of the Generalitat [Camps] touring the city in a convertible to promote Formula 1 and make money", says the writer smiling, placing the framework of her fiction.
Novel about some fabled corrupt who could be a disastrous example for those who envy their way of getting rich. "It cannot be said that every Spaniard has a corrupt inside him, but with examples such as those of Valencia or that of King Emeritus, you free yourself morally," says the writer, trying to gauge the extent to which corruption is tacitly accepted.
disturbing example

«Perhaps there are those who think that if you do not steal you are stupid, but the example of the emeritus is disturbing. It would be exemplary for her to appear before the courts », claims the writer, for whom« what the Spanish do not do justice perhaps the British one is doing ». «The appraisal of politicians and inviolability are excessive and are not understood. Not even Jesus Christ was inviolable. No one is, nor is anyone above the law », she reiterates.
"We should be more prone to excellence, but we have the politicians we deserve. I am quite a Calvinist and I think we deserve everything we have, "says the narrator sarcastically. "Individual consciousness should join the collective, but that is something that we lack," she laments.
Giménez Bartlett knows that the crime novel "is a great mirror of what we are" and a "very effective way of denouncing our present evils." "It can be very critical and analytical, but it's bound to entertain and engage the reader," she adds. "I'm not interested in intrigues in classical Greece, for example," she notes.
Skeptical, she is not very hopeful in the goodness of the human race. "The war will last, I fear, until we are extinct. We have not advanced anything as a species », she laments.
He says that his pair of daring investigators is here to stay. "They are young, funny, shrewd and far from that cliché of the divorced detective, tormented, dipsomaniac with a massacred liver and omnipresent in crime novels that, fortunately, seems outdated," she says. "Radically opposed, one of the two sisters is more crazy and sexually liberated," she adds of the couple created at the suggestion of the editor María Fasce.
Since its inception, Giménez Batlett has brought a feminine and feminist perspective to crime novels and has had the help of a policewoman «who was an inspector, a chief inspector and is now a police station and who continues to be my adviser, although she doesn't tell me everything, Sure". A woman who has risen through the ranks "and who is proof of the substantial change that has taken place in the Spanish police, with more than 30 police stations throughout the country, and hundreds of female agents and officers." Bartlett does not dare to say that they are "more sagacious than men", but he does say that "they are more empathic and diplomatic, better communicators and much appreciated for scientific work".
A pioneer in the Giménez Bartlett genre, she created the first researcher of Spanish 'noir', a Petra Delicado that she has fallow and whom we will see again in action next year. «I have a contract with Planeta for another Delicado novel. Fortunately, I am halfway between the two largest publishing groups in the country," he says, clarifying that he has not "escaped" from Planeta to sign for competition, as another recent winner of Planeta has done, Santiago Posteguillo, who now publishes with Random House.