"There is no agreement on this and it will not happen"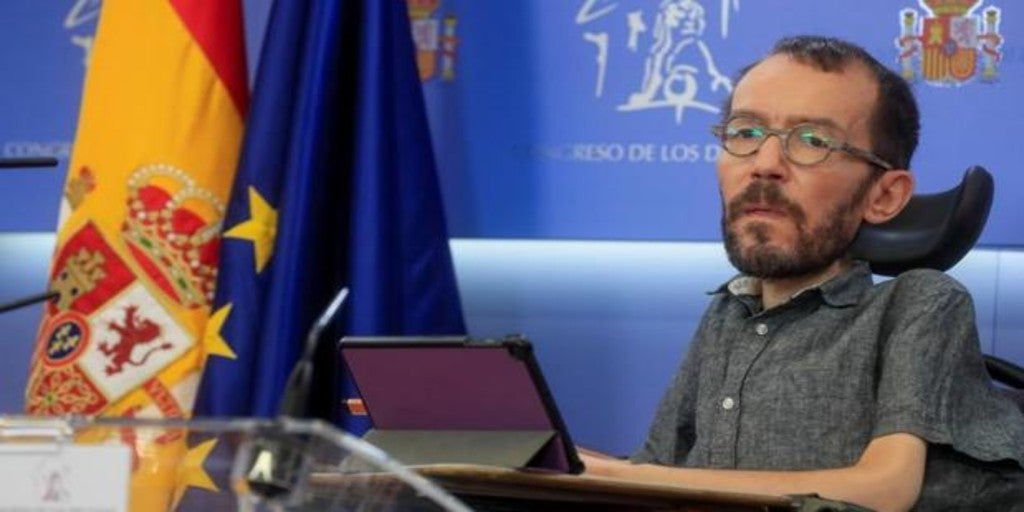 Updated:
Keep

The coalition government dawns this Wednesday with a new discrepancy between its partners. The socialist part of the Executive announced yesterday the decision to impose the Mandatory payment on highways from 2024. The Minister of Transport, Raquel Sánchez, explained at the press conference of the Council of Ministers that it is still to be defined by what method, but even so the advance took for granted its application within that period. United We can categorically reject it.
"There is no agreement on this and, therefore, it will not happen," he said. Pablo Echenique, the parliamentary spokesman for United We Can, on Twitter early this morning. These statements are in addition to those he wrote yesterday on the same social network: "Let it be clear: we will not support any measure that makes working people pay."
Echenique calls on the Socialists to "stay free" or to exempt "low and medium incomes, transporters and other professionals" from paying. The spokesperson for United We can also accuse them of launching a "probe balloon" without negotiation within the coalition to test how the announcement is received by the population.
They launch a probe balloon on the possibility of paying tolls on the highways. Let's be clear: we will not support any measure that makes working people pay. Either they are kept free, or low and medium income, carriers and other professionals are exempted from paying.

– Pablo Echenique (@PabloEchenique) October 19, 2021
What
explain the ABC pages today, the Government had valued the 'vignette' system in which drivers must purchase a differently priced sticker according to their vehicle and other characteristics that will allow them to circulate by means of payment. However, Europe has considered that this formula was not entirely fair and raises alternatives such as payment per kilometer. Moncloa has not defined this issue at the moment, but they assume that they will have to go towards the network's pricing model.