"There are only 7.5% women on the boards of directors of the European Union"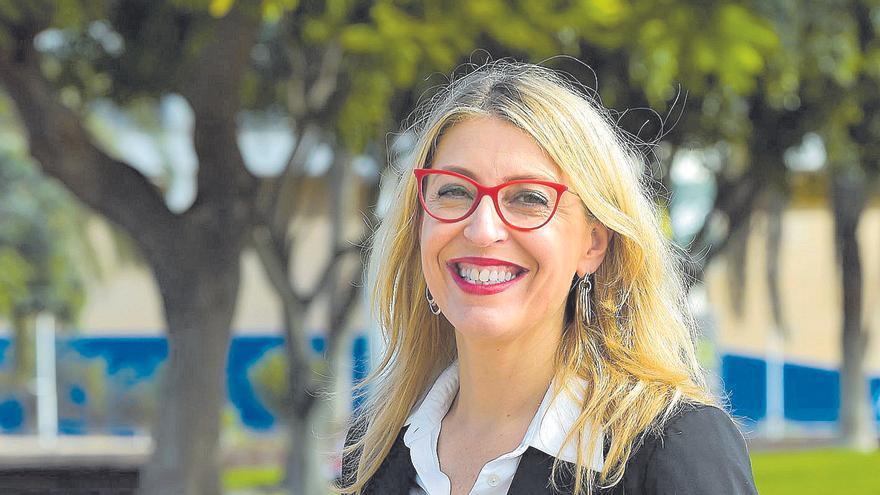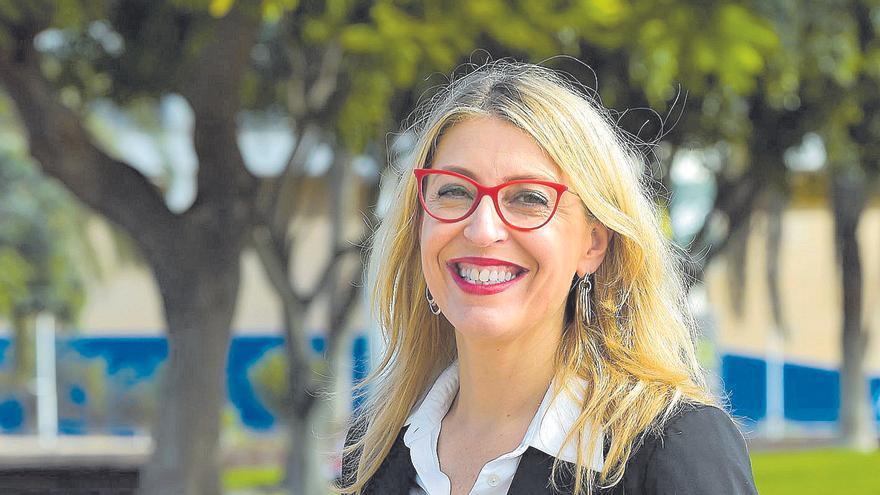 The MEP and vice president of the Women's Commission in the European Parliament, María Eugenia Rodríguez Palop, participated yesterday in the 'Dialogues on the future of Equality'.
The promotion of women to senior positions, is it satisfactory or disappointing in terms of pace and numbers?
It is completely disappointing. On the boards of directors in the European Union right now, according to the equality strategy, there are 7.5% women and, as directors, executives, 7.7%, very low. According to EIGE, the EU institute for gender equality, we are moving at a snail's pace. There are two directives standing at the 2012 European Council and one of them has to do with the access of women to senior executive positions. He raised a heterogeneity in the councils because he indicated the 40-60, that the companies were always correcting in favor of the less represented gender and that directive, apparently quite innocuous, is stopped. We have not managed to unlock it. There are the same governments that block the ratification of the Istanbul Convention and are a stone in the shoe for the advancement of women. For example, Bulgaria, the Czech Republic, Slovakia, Latvia or Lithuania, that is, the usual ones … Hungary or Poland that ratified the Convention now wants to leave, so they are basically governments that are against women, not just against women. that they can access executive positions, as indicated by that directive but, in general, of any policy favorable to them. The sample is that they also oppose the ratification of the Convention.
In what period can full equality be expected?
I read in this year's report, also from EIGE, that it would take about 60 years to talk about full equality in the EU. There is no country that meets all the requirements to talk about it between men and women.
In the Parliament, what is the percentage of deputies now?
We are approximately 39.6% women because in the last legislature of 2019 quite a few entered. It is not a bad percentage. However, there is a study by Parliament that shows that we are subjected to extremely high rates of harassment, sexual, physical and psychological violence, especially when it comes to female deputies under 40 years of age linked to the fight against gender inequality, that is, that we are many women, but in worse conditions, in addition to having much lower positions of responsibility. Numerically it has been improved, but not qualitatively.
'It will take 60 years to talk about full equality in the EU; no country meets the requirements »
As Vice-President of the Women's Commission in the European Parliament, what guidelines do you defend today?
For us it has been very important to participate in the report that has been made on the equality strategy because it is very advanced and progressive compared to others in the past. We have committed ourselves, first of all, to the fight against violence in a comprehensive manner, as provided in the Istanbul Convention. As I was saying, we have opted for gender violence to be considered a Eurocrime, which is what the Commission needs to talk about a general directive against gender violence, given that the Convention is stationary. In terms of care, we want to go beyond the conciliation directive, which has not been implemented in all states, even being very skeletal. We want a European care strategy, which Úrsula von der Leyen has also said, which means investing in social, care, short and long-term, public and accessible services to relieve women of those domestic tasks that absorb a good part of his time. We want the joint responsibility of the State and companies in matters of care. That is why we have opted for a salary transparency directive and that minimum wage directive that especially favors women. The minimum wage because we are the ones who receive it and the transparency because without it we cannot evaluate or fight against the gender pay gap. Those are the main axes, the question of employment, care and violence.
Will all Brussels decisions be binding in Spain?
All, no, but those that are regulations and directives, of course they are. What we hope is that the issues that we are currently debating in Parliament regarding women will become fully binding rules. For example, we want the wage transparency and minimum wage directives to be binding on companies that can be subject to sanctions in the event of non-compliance with labor laws. We are already achieving this in Spain and we want it to be done in Europe. In fact, the national Ministry of Labor, in this sense, is an example to follow. As Spanish MEPs we defend the progress in Spain in this legislature regarding this issue because companies have always been a tremendous workhorse, it has always been thought that this issue of equality strictly affected the public sphere and it is not. The rights of women are fundamental, they also have a horizontal implication and, therefore, in the private sector they also have to be complied with and this has to also be respectful of them.
Do you think the penalties imposed on gender violence are sufficient?
I do think they are enough in this country. The problem is that the Internal Gender Violence Law, which has been revised with the state pact, does not exist in other countries. In that we are also quite pioneers. It seems that Spain is very behind in the fight against gender violence and it is not. In most EU countries there is no law in this regard. In fact, there is only talk of domestic violence in ten countries and, in most, gender violence is subsumed in other criminal types, such as injuries, homicides and others, so that it is completely hidden. That is one of the reasons why a comprehensive directive is needed because there is no homogeneity between the criminal types in the different countries and what is called gender violence elsewhere, no, so there is great dissatisfaction if you open the prism and talk about the EU.