"There are municipalities that recycle because students raised their parents" | Society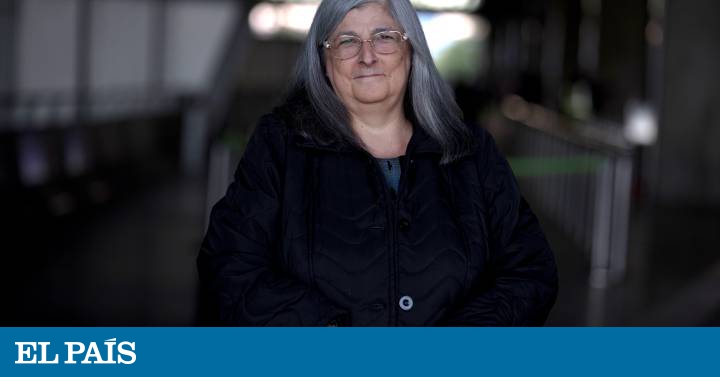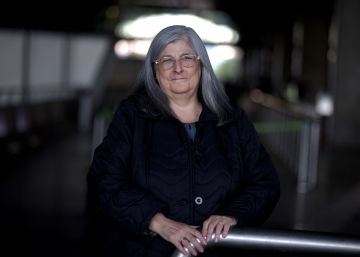 25 years ago Nieves Tapia began to search all over Argentina, from the Ministry of Education, for schools that did service-learning – to be trained through a community task – without knowing that pedagogy called it that. He found many and from his experiences of solidarity education he says he made politics. Today it is a guru of this practice that crosses half the world to advise. With this newspaper he met at the Madrid airport, when he was traveling to Pamplona for the awards ceremony given by the Spanish Network of Learning and Service, the Educo and Edebé Foundation. "An American colleague says that this learning is the educational reform that always remains because it goes from the bottom up. The first to know how it works are teachers and their students. And he's right, "argues the founder and director of the Latin American Center for Learning and Solidarity Service (CLAYSS).
Question. Is it a good idea that the subject is optional as stated in Spain?
Reply. The debate is not settled. We don't ask children if they want to learn to read and write, we have them learn it because they need it. To train good citizens, service learning is very appropriate. There would be no reason why it was not mandatory, but we cannot force teachers to be supportive. It can become something you do because they send you, like the mili. A subject guarantees that there is a teacher with time to organize the project, but in reality it is a way to learn everything: Biology, History …
P. How do rich children get involved without problems in their reality?
R. It especially impacts the ends of the social pyramid. A child from an exclusive school told me: "It helped us get out of the taper." There are things that seem normal until they are confronted with other realities. Like when one has contact with a sick person and values ​​their health more. It is very important that future leaders get out of the taper soon. There is a growing distance between those who have more and less. One may have studied all statistics, but it is very different when it generates empathy with an experience of extreme vulnerability.
P. And for the most disadvantaged students?
R. It gives them an opportunity not to be the beneficiary, but someone who is in a position to offer something. One of the first investigations that were done in the United States many years ago concluded that learning and service improved student performance by 10% and in the most vulnerable between 15% and 20%.
P. In fact, you ensure that the best projects are made by poor schoolchildren.
R. Yes, the natives, the schools in the prisons, the periphery … All they have and can give is their knowledge. For example, in a little school in Puna, near Bolivia, they began studying in primary school 20 years ago how their Inca ancestors did to cultivate with such aridity and extreme temperatures. They recovered the Andean greenhouse and, in a small town where the nearest greengrocer was 40 kilometers away, produced vegetables. The teacher and children trained parents, pastors, and created a network of family greenhouses. In 2005 they won the Presidential Prize for Solidarity Schools and with those resources they grew trees to make an oasis. I thought it was too ambitious, but 15 years later the teacher sent me a picture from the hill and you can see the green spot.
P. How does it spread in Argentina?
R. In 1997 it was introduced in the non-compulsory secondary school and since 2006 the National Education Law includes service-learning among the innovations that the State guarantees that all schools can develop according to their educational project. A fund of resources was created from the ministry to stimulate teachers.
P. What happens now that your education budget has dropped 35%?
R. In the last four years, not only has the budget been cut, but it has been sub-executed. The stimuli were maintained, a miracle that continues 25 years later in Argentina. But, with 70% inflation, the federal contribution to the projects has lost impact.
P. What separates service learning from volunteering?
R. A solidarity education can take place in any volunteer, but the plus is that it is programmed with the community what to learn and how. Learning through projects has become fashionable and service learning is one of these formats, but it involves the community.
P. Isn't there a risk that the State will give up functions?
R. Yes and educators have to see what things belong to the students. We have projects from kindergarten. There are registered cases in which, as much as the municipality tried, until the schoolchildren did not raise awareness of the adults, it was not possible to separate the garbage. There is a place of collaboration with the State, what we cannot do is use children as cheap labor.
P. These guys are more politically active.
R. There are several studies that say that in the United States they vote more and participate more in politics and volunteering. I remember an Argentine girl who lived in the street and signed up for adult education at age 15 in a center with learning and service. She finished high school, became the director of the neighborhood's food bank and now advises the mayor of her city.
P. Why learning and service? Has it penetrated more in South America than in Europe?
R. In the United Kingdom it emerged almost at the same time as in the United States and at the time of Tony Blair there was a compulsory subject. When I started in the ministry in 1997, British experiences were a reference. German schools have service-learning since the 1980s, but it has gained new momentum in recent years. There is more awareness of the need to form a participatory and supportive citizenship and not a citizenship that is a client of the welfare state.
P. Is the theme of the projects changing?
R. There are many of the environment, gender issues but also what is happening in my town, my neighborhood … A school started an organ donation campaign because a beloved teacher died of cancer and donated her organs. Why choose one topic and not another? It depends on the particular situations of each center. In the Dominican Republic during the dictatorship of Joaquín Balaguer, it was established that the entire secondary school for 70 hours had to contribute to reforestation. It is not the same as the obligation imposed on you when it arises from the interest of the community.