"There are more calls where the life of the woman is in imminent danger"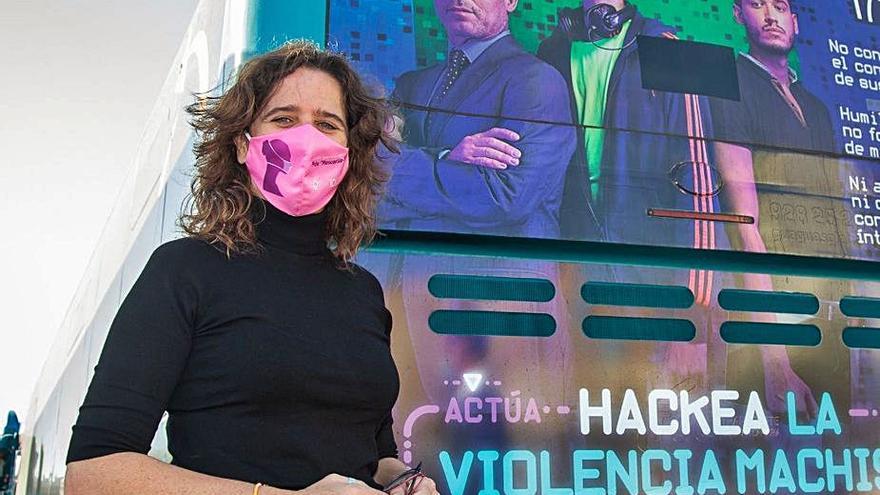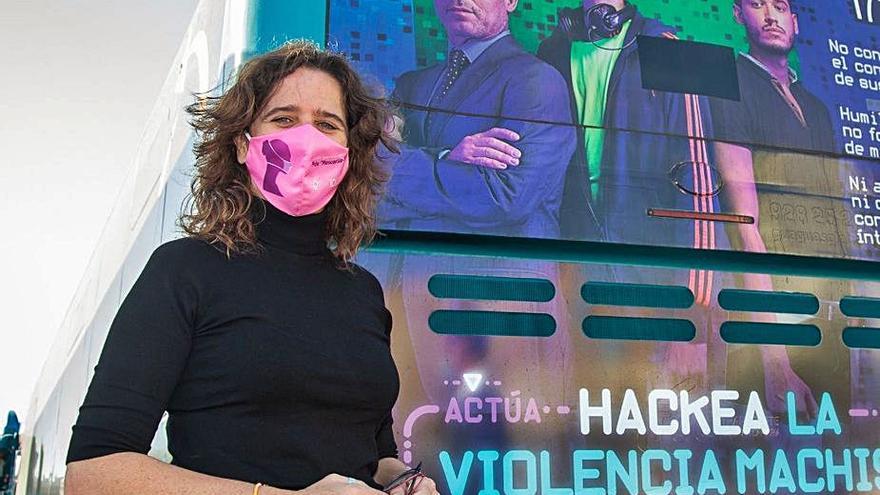 The latest data in the Canary Islands speak of a drop in the number of complaints of sexist violence during confinement. Do you think these data reflect reality?
During confinement, there was indeed a decrease in complaints, but for obvious reasons, we were all locked in our houses, and in women who are in a situation of gender violence, the mobility capacity was greatly reduced, therefore it is obvious that there would be a decrease. Moreover, the only cases practically brought from the courts were those of extreme gravity, where the lives of women were in significant danger. There was a decrease for that, as there was for the calls when living with the aggressor.
Have you noticed a change in the de-escalation stage?
Yes, there has been an increase in complaints. In fact, we expected this rebound because we knew that after the de-escalation things would change. The women, having lived through a situation of continuous violence, without respite, because the confinement was 24 hours, seven days a week, many were going to say up to here, I can't take this situation anymore. And we knew that there was going to be a danger because when the woman says enough, they are exposed to the aggressor saying: mine or nobody's. After the confinement, emergency calls have increased where the lives of women are in imminent danger and that of their daughters and sons; The activations of the DEMA, the emergency device for assaulted women, have increased, and also the number of women sheltered in our housing resources, which in fact on many occasions in some islands we have had to increase.
What steps have been taken to deal with the situation?
To begin with, we have strengthened coordination, teamwork together with the seven island councils, to be very aware of what was happening.
Mascarilla-19 was born as a resource to help women victims of sexist violence during confinement, but it worked so well that it is still valid. What balance do you make of this initiative?
Until the de-escalation, the number of cases treated was 26. Now we want to sign, before the end of the year, an agreement with the two Canarian Pharmaceutical Associations, to reinforce the Mask-19 resource, especially in the non-capital islands, and also to train pharmaceutical staff. Mascarilla-19 has gone from being an initiative that was born at a specific moment, to being a resource more accessible to those who need it. The important thing about this project has not been the quantifiable number, but the impact that the fact that all the pharmacies of the Autonomous Community of the Canary Islands have positioned themselves in their neighborhood and have taken a step forward to protect the victims of gender violence that we have around us. This creates an awareness and also a benchmark with respect to the rest of the inhabitants of the area. And also something important, which is the deterrent effect on the behaviors of many aggressors, because they know that pharmacies are there, to give protection to the victims.
The economic crisis that derives from this pandemic may be one more handicap when it comes to denouncing sexist violence. Is this new reality considered in gender violence policies?
Obviously, every crisis and more that we have today, which is health, economic and social due to the pandemic, attacks or affects mainly the weakest links in the chain, and we know that a high percentage have the face of a woman. And this of course influences when reporting or raising the alarm because beyond the emotional dependence that already exists in this type of violence, because the person who is attacking you is the person you love and with whom you have built a project life, economic dependence and uncertainty of what will happen is added. That is why it is so important to reinforce, not only our resources to accommodate more women who will need it, but also the discourse from the media and from all areas of the Government, and from society, so that these women feel Believed and protected, let them know that they are not alone so that they can take the step, not adding a mental burden to the one they already have and the one involved in taking the step and reporting.
What is the current balance in the field of sexual violence. Do you think there is more awareness from phenomena like 'The herd'?
Phenomena like La manada what they have contributed to is to talk about sexual violence and group sexual violence, to put it on the table, and from that point of view it has had a positive impact. Then, it would be necessary to analyze how it has been treated in the media, and what references it has created. But, the fact that there is more talk is positive because if it is not spoken it is as if it did not exist, which is even worse and it remains buried there and the victims suffer it in silence. I think La herda has come to highlight this violence that already existed. Only 30% of sexual assaults are reported, therefore we have to put a focus and resources there. It is a challenge that this reality is increasingly being reported and put on the table.
Do you think there are more cases of sexist behavior among young people?
I am convinced that we have had an advance, before they were heard more stupid. What happens now is that the macho, patriarchal system is a reactionary system. As we have advanced, these advances cause a reaction. In addition, we have worked a lot with women -and we will continue to do so-, empowering ourselves, training ourselves, taking off that veil and putting on the purple glasses, but it is true that we have worked a lot with them and little with them. So, they continue to reproduce and demand a hegemonic masculinity, which has less and less place in society. Now that we are demanding our own rights, whoever had the privileges tells where you are going. There is a reaction and that is what is happening, also among the youth, that is why it is so important to work on egalitarian masculinities, with our children, adolescents and young people, life partners and the men who surround us and we want, to walk hand in the advance towards an egalitarian and democratic society.