There are four dogs trapped in the ponds of La Palma and fed by drones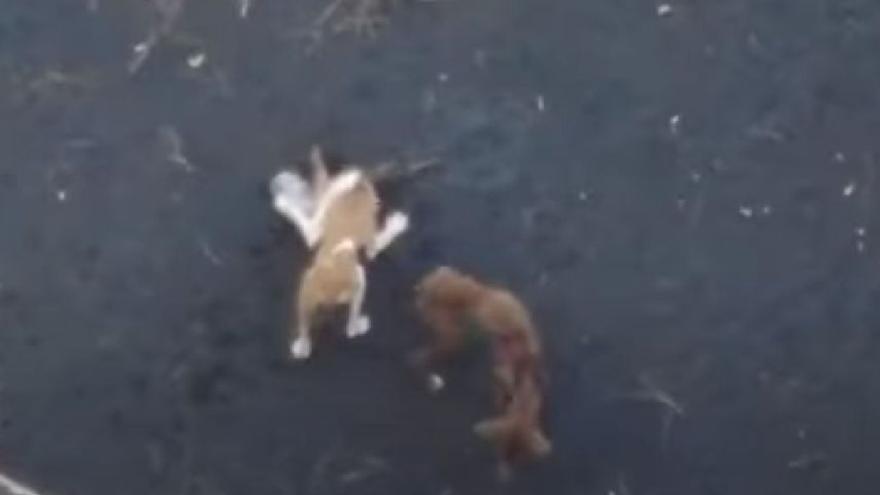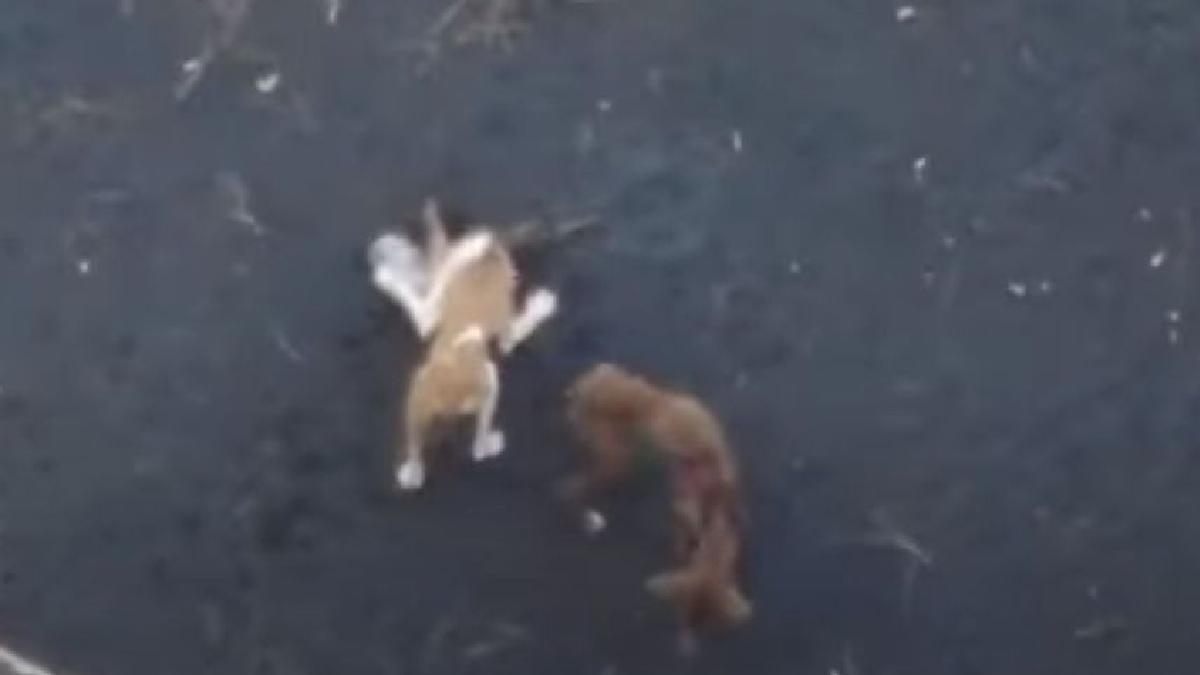 They are not two but four the dogs trapped in two ponds in the El Paraíso area, close to erupting volcano on La Palma. The four animals, it is believed that hounds from the images received from the drones, they are in a island surrounded by lava flows and covered by the picón that gives off the Tajogaite volcano.
It was announced this Wednesday by animal platform Leales.org after analyzing with experts the photos and videos available and verify that it is not one pond but two where there are animals trapped in the neighborhood of The Paradise, east of the Todoque neighborhood, in the municipality of El Paso.
It is the same enclave in which the so-called miracle house was located, Danish family home Coqc that finally succumbed to the lava after resisting more than a week. The photograph of the house before falling to the wash, taken from a helicopter by the Tenerife company I love the world, went around the world as a sign of resistance.
While the first alert originally disseminated by Leales.org pointed to what it was a catWhen the area was visited again by a drone of volcanologists from Germany it was discovered that it was indeed a dog.
Recently and in a new video It has been discovered that there is another pond a few meters further south with two more hounds trapped inside and another hound prowling around the edge of it. Therefore, already images of four podencos have been seen.
Ticom Solutions and Volcanic Life, two companies from La Palma, They have been transporting food and water to the area for days so that the dogs can survive until the conditions of a rescue are met. The proximity of the eruption, the threat of new lava flows and the intense ash fall in the area have prevented it. It would have to be a rescue by air, since the island on which the two ponds are located is completely surrounded by lava.