"There are also no candidates for industry or construction with salaries of 40,000 euros"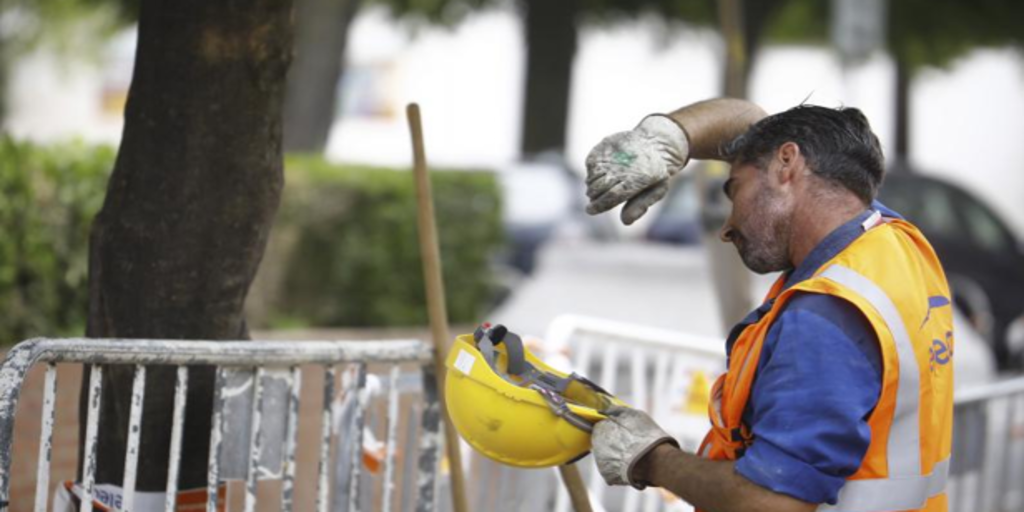 Theresa Sanchez VincentCONTINUE
Updated: 06/20/2022 12:48 a.m.
Save
Related news
Companies based in our country have a very difficult time finding mechanics, specialized electrical workers, welders, sheet metal workers, blacksmiths or mathematicians. The mismatches between the offer of vacancies published by companies and the deficit of the most sought-after professionals are still not closed in Spain. A
total of 133,988 job offers, the highest figure since 2013, remained unfilled in the first quarter of the year, as reported on Thursday by the National Institute of Statistics (INE). In a round table organized by Adecco, different causes for this problem were cited: lack of skills or technical knowledge of the candidates, low pay, little predisposition to geographical mobility or the hardness and working hours that some jobs require.
According to the Adecco "Labor Market Needs" report, there is a significant percentage of offers that remain unfilled or are difficult to cover in our labor market. In addition, some sectors are more affected than others by these obstacles. This is the case, for example, of offers framed in the division of transport and storage (logistics), where 19.6% of jobs are left without workers. It is followed by the activities of the central offices, where the percentage of offers that are difficult to cover amounts to 13.3%; industry, with 12.1%; trade and sales, which represents 11.6% of this type of vacancies and, lastly, the area of ​​technical architecture and engineering services (8%).
During the presentation of the study, the director of the Adecco Group Institute, Javier Blasco, recalled that there are currently more than 100,000 vacancies and related this deficit to the training or technical skills of the workers. "In some cases there is talk of paying more to attract professionals. Undoubtedly, the improvement in qualification, social dialogue and the shortage of talent in some sectors - misnamed lower value - will allow upward pressure on wages. But low salaries are not always to blame for vacancies, nor are there candidates for jobs in industry or construction with salaries around 40,000 euros a year. In others, we will have to focus on how to get talent from outside our country", Blasco deepened.
Likewise, the deputy director of the Fundación Universidad Empresa, Francisca Morán, focused her speech on the fact that one of the great challenges of the labor market lies in "providing continuity to training in a qualified context", a challenge that could be solved with internships in companies and promoting dual training.
Administrative wanted
Regarding the most sought-after professions, the most requested job position in the job offers published between January and May 2022 was administrative and administrative assistant, with more than 60 vacancies and 8.8% of the offers. It was followed by laborer or operator, with 7.4% of the published vacancies; the commercial one, which brought together 5.3% of the most sought-after positions. Following were the positions of warehouse attendant or forklift driver (4.7% of the offers) and, in fifth position, that of computer technician (2.8%).
In addition, if the classification of profiles of the National Catalog of Statistical Occupations is taken into account, 29% of the experts surveyed by the Adecco Group Institute reveal that mechanics and machinery adjusters and workers specialized in electricity and electrotechnology are the profiles that most hard to find in our country.
In third place is the group made up of welders, sheet metal workers, metal structure assemblers, blacksmiths, tool makers and the like, with 26% of the responses. They share this percentage with qualified workers as specialist technicians and scientific and intellectual professionals and/or support professionals in the field of physical sciences, chemistry, mathematics and engineering.
With 21% of responses, specialist technicians and scientific professionals in the field of health are located and with 16% are directors of operations and precision mechanics in metals, ceramics, glassmakers, craftsmen and graphic arts workers. By contrast, the positions of cashiers and ticket clerks, except for banks, would be the least difficult to fill, with 1% of the responses from those surveyed by Adecco.
View commentsTopics

Source link