There are already 7 editions of the Canarias Masterclass!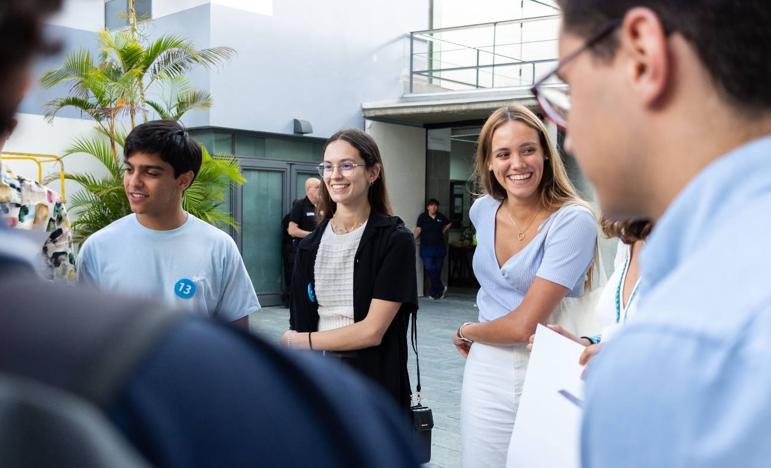 One more year, Canarias Masterclass has selected
50 students from 2nd year of Baccalaureate of our islands who, after having passed a selection process, are considered true young talents.
The seventh edition of the program has been a record after exceeding 2,000 students enrolled, which represents 20% of the total number of students who took the EBAU (Evaluation of Baccalaureate for University Access) last week.
The 50 selected students not only stand out for being
young people with motivation, perseverance, commitment and capacity for effortbut also for bringing together a series of critical skills for the success of professionals in the future.
The selection process includes a reasoning test, a personality test and a professional orientation test, the making of a presentation video, where they have the opportunity to demonstrate their creativity, interests and hobbies, as well as their communication skills, also assessing the academic record.
Which is the prize? The 50 students will have the great opportunity to share during this month of June a
working day with an expert in the sector in which they are interested, in addition to being able to ask questions, receive advice and learn first-hand about the reality of the profession. There is no better incentive to start the university stage with motivation and with confidence in your choice.
Having a mentor who is a reference at this time in their lives is essential to contribute to the training and personal and professional development of students, as well as providing them with the necessary guidelines to guide them in their professional stage.
This initiative of
early detection of talent is a project of the non-profit Canary Talent Association, made up of some of the main companies in our archipelago. Companies that have something in common: they consider people as the main value in any organization.
Canarias Masterclass would not be possible without the participation of Canarian society and the enthusiasm of the 2nd Baccalaureate students who, year after year, are interested in being part of the contest, showing concern for their future, as well as tenacity to pursue their goals and achieve their goals.