The Zuleyka comes back to life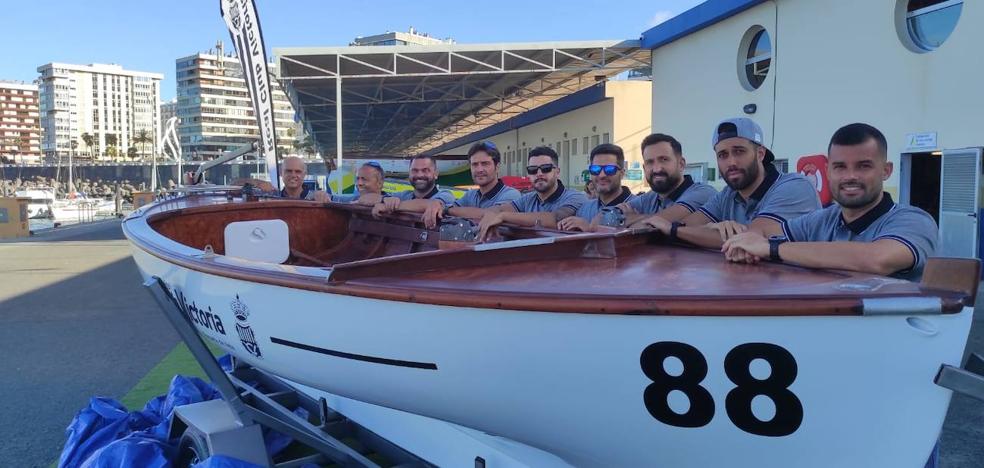 latin sail
An overflow in Las Canteras destroyed its hull, but the Real Club Victoria has paid for the construction of a new boat
The wafer fleet continues to grow in Gran Canaria. This season they will share the regatta field in facilities with the boats of Vela Latina Canaria. Y
the Zuleyka sails again, a boat full of feeling and memories, which has the full support and backing of the Real Club Victoria.
The Sailing School of the historic Las Canteras club has always been committed to promoting and disseminating sailing. It currently has two five-metre boats, the Jan Frasco, ceded to the island of La Palma, and the Zuleyka, which
proudly competes for Real Club Victoria in the different competitions, both island and regional.
The Zuleyka has a long list of winners in island championships and is considered a legendary boat, since
it has been the only wafer that managed to unite the two main capitals of the archipelago: from Las Palmas de Gran Canaria with that of Santa Cruz de Tenerife, on the occasion of the I Centenary of the Real Club Victoria, in August 2010.
A journey that was quite an odyssey, due to the strong weather conditions with waves of more than three meters and winds of up to 30 knots. A few days later, while at anchor,
a strong overflow on the beach of Las Canteras caused serious damage to the boatbut the Victoria club has made a great effort to have another brand new boat built in Lanzarote to continue remembering Zuleyka's memory.
The new Zuleyka was presented last Wednesday at the Muelle Deportivo in an emotional act that was attended by
Bernardo Salom, president of the Canarian Latin Sailing Federationand Francisco Medina, president of the Real Club Victoria.
José Ortega, Zuleyka's father, was in charge of 'christening' the new boat together with his employers, Jorge Vega, Héctor Acevedo, and José María Ponce, in addition to the crew members; Josué, Fran, Alexander, Héctor and Juan Antonio (Jota) and Narciso, Commodore of the club.