The Zero Festival puts its tickets on sale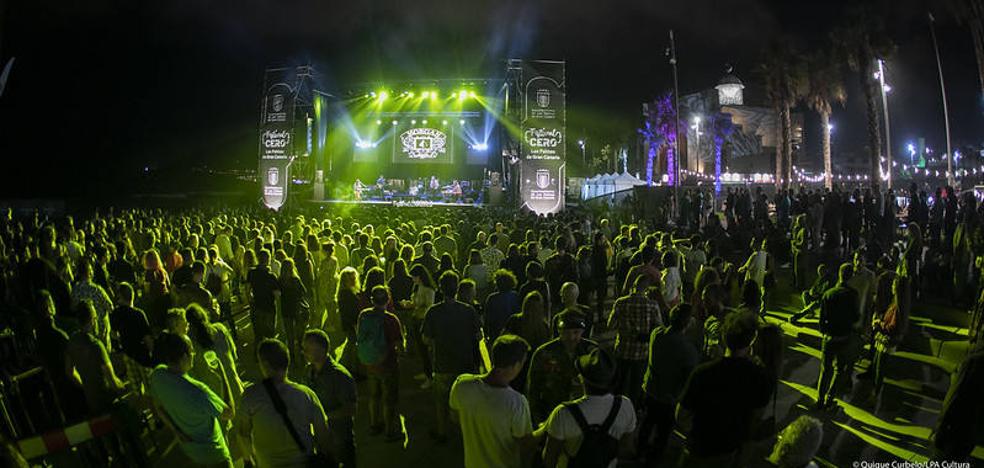 The festival will be held between October 14 and 16, in the annex of the Plaza de la Música in the capital of Gran Canaria
The Zero Festival puts tickets on sale today, August 17, to enjoy the concerts scheduled for its sixth edition to be held from October 14 to 16 in the annex of the Plaza de la Música.
Tickets can be purchased through festivalcero.com and entrees.es. The subscription for the festival (with a pass for the eight concerts on Friday 14 and Saturday 15) has a single price of 20 euros; while the daily ticket will cost 15 euros.
Access to the activities of the family day will be free, as reported yesterday by the City Council of the capital of Gran Canaria.
Image from the Zero file.

This year, the El Rincón venue reopens its doors to host three days of concerts that will start at 8:30 p.m. on Friday, October 14 with Belice, who will be followed by Irene Drive (9:30 p.m.), Rufus T. Firefly (10:45 p.m.) and Kase. O (12:30 am), which will stop in the capital with the tenth anniversary tour of 'Jazz Magnetism'.
On Saturday, October 15, the Canarian group Sound of Aqua will be the first to step on the stage of the annex to the Plaza de la Música, also at 8:30 p.m. The Hinds girls will take over (9:30 p.m.) and they will be followed by Cupid at 8:45 p.m. León Benavente will be in charge of putting the finishing touch to the musical event at 00:30. Also, as is tradition, Cero will dedicate Sunday 16 to the family day in which, from 11:30 a.m. to 12:30 p.m., the smallest of the house will be able to enjoy workshops and activities that will be followed by the Billy Boom concert Band. In this case, the entrance will be free.
The Festival is a production of the City Council, through the Promotion Society, directed by Jeito Canarias and Algato Producciones.