The Zenit, left over against a denied Barça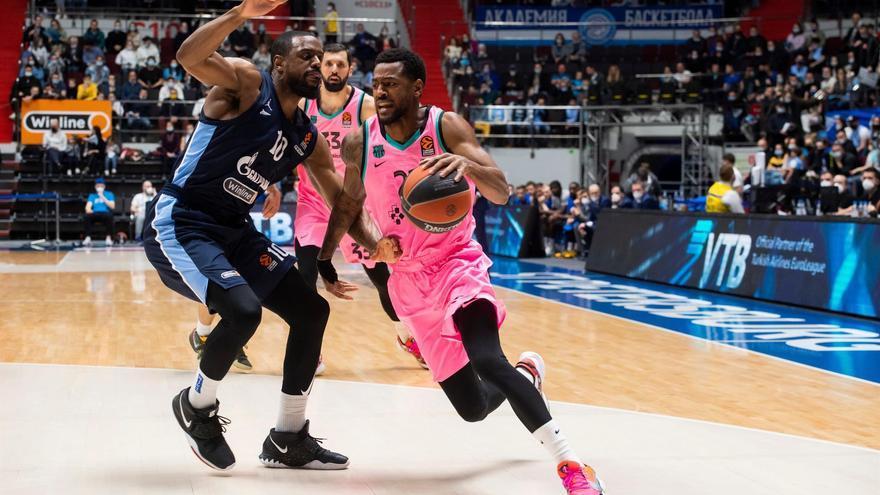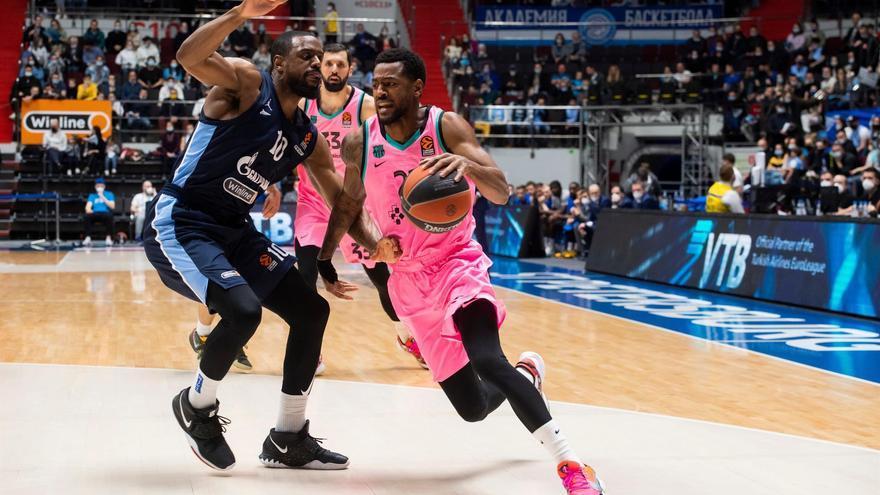 Barça fell with a crash (74-61) this Friday against Zenit in the fourth game of the Euroleague playoff, held at the Sibur Arena, far from sentencing a series that to win back at the Palau Blaugrana will have to improve a lot.
Those of Sarunas Jasikevicius conceded the 2-2 in a much tighter tie than I was aiming for the cross between the first and the eighth. Right now, Zenit seems the champion of the Regular Phase and favorite for the title, although Barça has one life left on Tuesday.
The Russian team was better from start to finish and the Spanish, although it improved its defense in the second quarter, collapsed in the second half, where not a single one entered. Pangos, especially after the break, was the leader (22 points and 8 assists) of those of Xavi Pascual, two former Barça players, superior in everything to a Barcelona that signed its worst game of the season in Euroleague.
With no surprises at this point, Barça suffered once again, hopefully condemned to a tight end in which to opt for victory. It was not like that, because the local team did everything well and at Barça between Davies, Hanga, Abrines and Mirotic they added 10 points. Zenit kept pace with the game with an unstoppable Poythress under hoops (10-9). The rebound was also local and the damage for Barça did not stop growing (23-9).
Higgins showed some success but those of 'Saras' were more than denied. The Zenit climbed higher and higher than the rival beard. Barça pressed on defense to leave the locals at 11 points but it took many baskets to enter the fight. Mirotic's triple was a mirage (30-20) that quickly faded.
The resumption was the moment of Pangos, with 12 points in the third quarter, in addition to continuing to distribute the game. In that sense, the culés missed Calathes, although anyone who had been inspired would have been good for an unknown Barça. A saving Davies in the two culés victories, Mirotic, Abrines, Bolmaro, the hoop spat the ball at everyone.
Calathes made Barça's third triple after 26 minutes (46-33) but the rebound again punished the visitors. Although it was not necessary, Zenit had a second chance to overcome the score (58-36) and have the fifth game already in hand with 10 minutes to go. The Barça approached, but not enough.
Pascual's men played with their income, with long possessions, without ceasing to press, although Calathes, freed to try many more triples than he would like, and Bolmaro made up the luminous (63-51). Pangos had the baton in his hands and Barça ran out of time to close their return to the 'Final Four' since 2014, a ticket for which they have to learn their lesson on Tuesday.
Data sheet
Outcome: Zenit, 74 - Barça, 61. (36-26, at halftime).
Equipment
Zenith: Pangos (22), Hollins (11), Fridzon (-), Thomas (4) and Black (11) -initial quintet-; Zakharov (-), Rivers (7), Baron (7), Khvostov (-), Trushkin (-), Zubkov (-), Poythress (12).
Barça: Calathes (19), Higgins (13), Abrines (-), Mirotic (7) and Davies (1) -initial quintet-; Bolmaro (4), Smits (6), Gasol (-), Oriola (1), Hanga (2), Martínez (-), Kuric (8).
Partial: 25-13, 11-13, 22-12, 16-23.
Referees: Pukl, Rocha and Difallah. Without eliminated.
Pavilion: Sibur Arena, 4,626 spectators.