The Young Orchestra of the Canary Islands postpones its concert tour after detecting four cases of Covid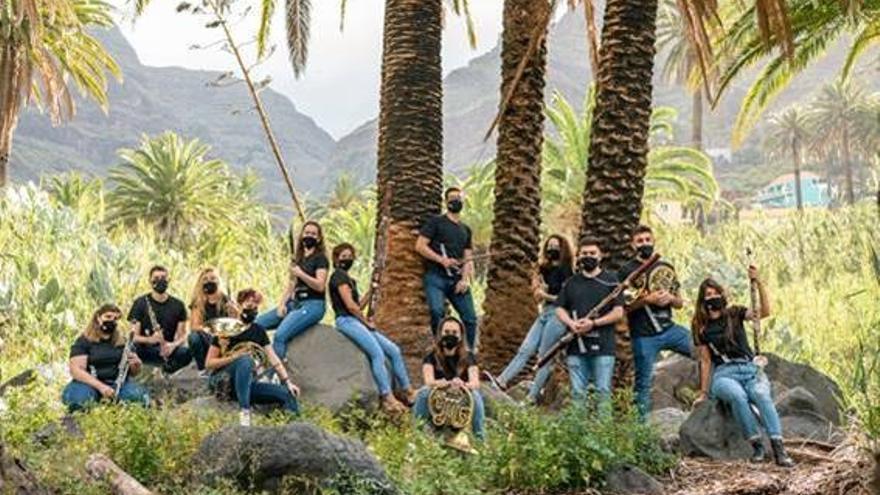 The Young Orchestra of the Canary Islands (JOCAN) has decided to postpone the concert tour programmed within the framework of Canary Islands Music Festival after detect four positive cases of coronavirus during one of the "continuous and strict" controls that the training applies throughout the organization.
This fact, says the Government of the Canary Islands in a press release, has made it necessary to take precautionary measures to guarantee the safety of the musicians, the JOCAN team and the public.
The postponement of the concert tour affects those scheduled this week in Gran Canaria, Fuerteventura, Tenerife and La Palma, which will be resumed in the winter meeting of this formation.
Specifically, the concerts were scheduled for this Wednesday, July 14, at the Expomeloneras Auditorium, in Gran Canaria; on Friday, July 16, at the Palacio de Formación y Congresos in Fuerteventura; on Sunday, July 18, at the Teobaldo Power Auditorium in La Orotava, also within the Music Festival held in the northern municipality of Tenerife; and on July 19 at the Puerto de Tazacorte, on La Palma. In addition to this tour, the suspension affects the concert scheduled within the Maspalomas International Trumpet Festival.
Thus, due to the postponement of the concerts, they indicate that the amount of the tickets will be returned and the refund will be made by the same means in which they were purchased.
Finally, the Ministry of Culture of the regional government and the Canary Islands Music Festival have regretted the inconvenience that these circumstances may cause to those who had purchased their tickets, although it emphasizes that in the current situation it is advisable to proceed with the maximum possible precaution to guarantee a safe culture.
Regarding how the members of the JOCAN are, they point out that they are "in good health" and in preventive isolation as established by the specific health security protocol applied by the training, which also includes continuous tests on all its members.