The young man with a disability tortured in Manacor begins a hunger strike to ask for "justice"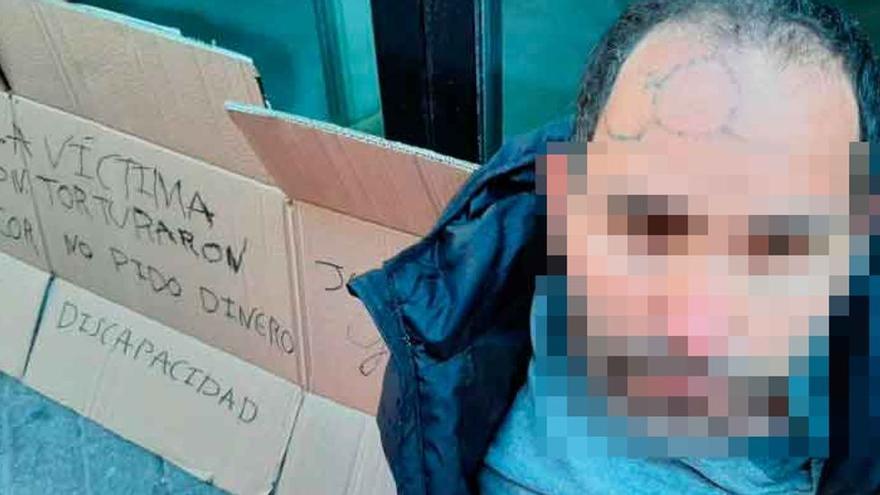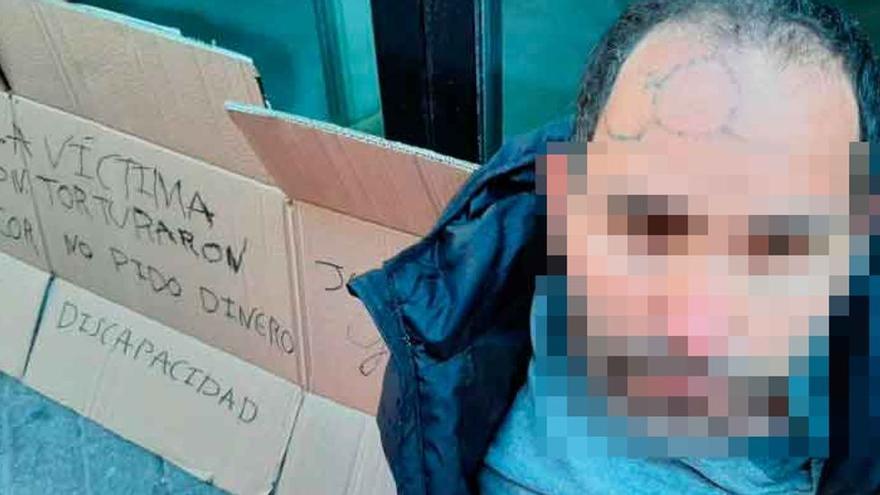 The young man has settled on the floor of the Sant Miquel street, in Palma, and next to him he has placed a banner presenting himself as the victim of these humiliations. On his face you can still see the drawings of penises that the young people who were arrested tattooed on his face. She also shamelessly shows a drawing of a bra that was also tattooed on her chest.
Juan Carlos assures that his 38% disability does not prevent him from becoming his own spokesperson. He acknowledges that it was he who "caused the sexual game", but that this does not justify that they will go beyond certain limits ". The victim affirms that when she was with the detainees in the Manacor apartment, submitting to all kinds of sexual harassment, "I felt fear and was unable to tell them to stop."
Since he reported the events, the young man has been admitted to a public center, but has decided to leave. "I was the victim and they had me locked up, while the culprits were on the street." Juan Carlos wishes that how much Before they erase the penis tattoos that he still has drawn on his face. "I've been suffering for more than a month and every time I look in the mirror and see what they have done to me, I don't stop crying."
The young man assures that his only wish when calling these games is that they force him to "dress me as a woman", but that at no time did he suspect that the young people he contacted through social networks, offering them money, "They were going to humiliate me like they did. I thought they would reject all the proposals I made to them, but in the end they tortured me ".
He also announces that his wish is to initiate a sex change. "I was born in the wrong body", assures the young man, who affirms that he is not homosexual and that "I like women". He also assures that in his youth he suffered school persecution from his classmates and that this has marked his life. He wants to make it clear that "I have never abused a girl" and denounces that "Many lies have been told about me."
Regarding his unpleasant experience in the Manacor apartment, he maintains that "I felt like in a prison", and He maintains that the boys he was with "were very drunk, they took my cell phone and recorded what they wanted to record."
In his face, in addition to the tattoos on his face, he also shows the consequences of the aggression suffered, since it is impossible to distinguish by looking at his face when he laughs, or when he is sad, since he has lost the ability to show through his face his state of mind.
The young man assures that he never wanted to stop paying the boys he had contacted, and that if he did not do so it was because "they went overboard with me and I will never forgive them ". For this reason, within his claim to demand justice, he wishes that the detainees "be sent to prison as soon as possible."