The yield on the Spanish 10-year bond hits March lows after the agreement in Brussels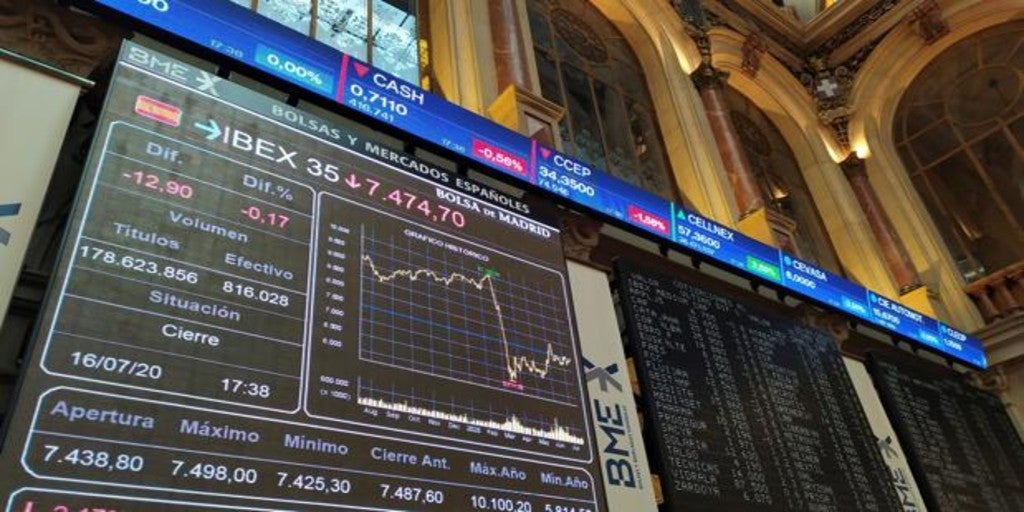 Madrid
Updated:
save

The interest demanded of the Spanish ten-year bond, the reference one, has touched this Thursday un new low since March, of 0.315%, although it has subsequently rebounded to 0.319%.
The profitability of the Spanish bond has been decreasing in recent days, especially after the agreement reached by the leaders of the European Union (EU) on the economic recovery fund, which includes 390,000 million in subsidies. On March 11, the interest demanded on the Spanish bond closed at 0.266%, although the following day it reached 0.246%.
From that moment on, coronavirus expansion and containment measures they translated into an increase in profitability, although the performance of the European Central Bank (ECB) kept it under control at all times.
The risk premium, the difference in profitability compared to the ten-year German bond, considered the safest, stands at 80.6 basis points shortly after Wall Street opened.