The yellow fans have it clear: «Yes, damn, we are going to ascend»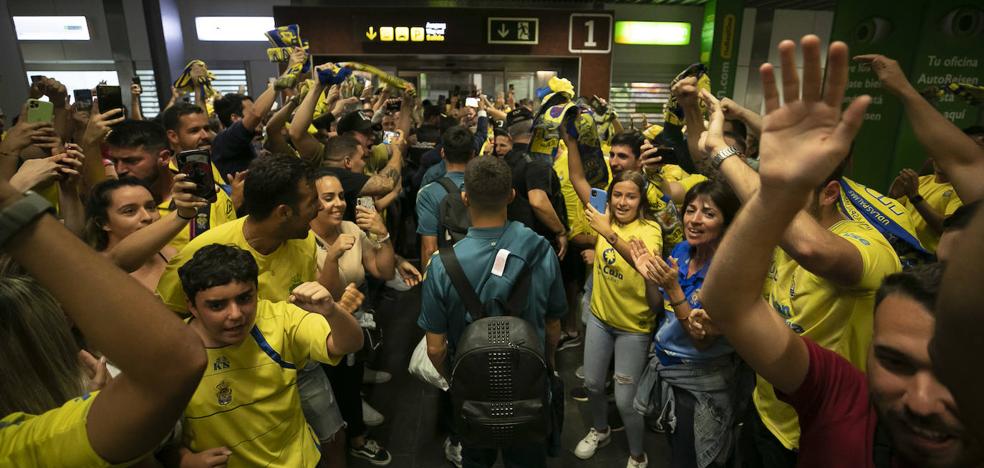 promotion playoff
The Gran Canaria fans received the UD players last night to show their support after losing in Tenerife
The
UD Las Palmas lost the first battle for promotion to the First Division in the first leg of the semifinal against CD Tenerife (0-1), but the yellow fans are very clear about it.
«Yes, damn, we are going to ascend»shouted, among other songs, the fans as soon as they returned from Tenerife, late at night.
After falling by the minimum in the
Heliodoro Rodriguez Lopezthe yellow squad is forced to come back from José León's goal.
The final duel to find out which Canarian team will access the grand final will be played this Saturday, in e
he Gran Canaria Stadium (8:00 p.m.).