The year in which my job consisted of getting involved with murderers | TV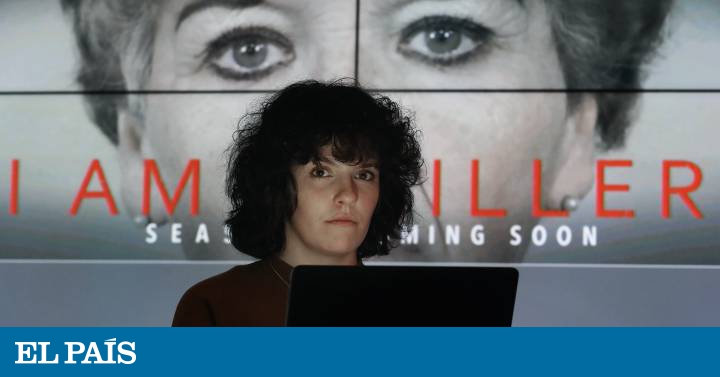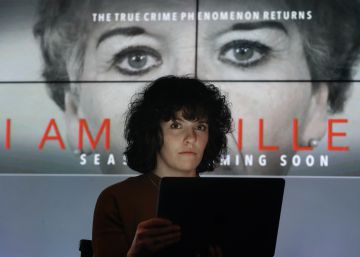 Little is missing for Christmas 1984. In the middle of the night, Johny Moore, 25, hears noises at his home in Louisiana (USA), where he lives with his family. Three intruders, a man and two women, have come to steal. Johny recognizes the boy, Toby Williams: a fudge who had done some work for his home. Things twist. Toby insists that he has been caught. Johny, his wife and six-month-old son are taken by car to the Texas border. There they undress them. He tells them to have sex. They don't, but they hug. Then Toby shoots. She dies, he lives.
In January 2019. A letter arrives at Madrid's desk, from a prison in Texas. It's from Williams.
This story is one of the ten that make up the second season of I am a killer, Netflix premiered this Friday in Spain. This nonfiction series dives into the lives of death row inmates in the United States. And Madrid's María Prieto worked as a documentary filmmaker in the production company in charge of the project, based in London. He sent up to 50 letters a day to prisoners. "It was going to be two weeks and I ended up staying 10 months," he explains back in Madrid. Prieto had worked in the audiovisual sector in the United Kingdom for five years.
He had to track the stories and make the first contact with the possible interviewees. "Some States publish lists with the names of the damned. I focused on Texas, which is gigantic and has many prisoners on death row. It also tracked in newspaper archives, files containing sentences, summaries … If I saw that history had potential, he wrote to them, "says Prieto. The first part of the letter should follow a pattern. It explained what the program consists of, the objectives and the tone. Then there was a personal part for each one. "From the first moment we made it clear that it was not going to be something neither propaganda nor condemnatory," he says.
If the prisoner answered; if he also showed interest in participating and if -very important-, he admitted the facts for which he was convicted, Prieto initiated a correspondence that could last for months. Some states allow you to use a kind of email called gpay, but inmates can only receive emails, not send them. "You have to be patient because any exchange takes weeks. I remember a snowstorm that blocked the roads in Texas and the mail was very late," says Prieto.
Another of the fundamental conditions is that they were not serial killers. Apart from all this, the victim's family has to agree, the judicial authorities must give their permission and they must cross their fingers so that the day of the recording the prisoner is not sick or in an isolation cell. "It has also happened that the inmate has backed out at the last minute out of respect for the family. So the stereotype that everyone is narcissistic in search of attention falls," Parker emphasizes.
"What was sought were stories with nuances and that provide various points of view of the people involved. In addition, the fact of living in a continent where there is no death penalty it makes us see the stories with some distance and that helps us to question the questions that we also wanted to arise in the episodes, "adds Prieto.
The young woman remembers a case that marked her: Joseph Murphy, who brutally killed an elderly neighbor and who, however, is dedicated to caring for her cat (some US prisons allow certain prisoners to live with a cat taken from a shelter to relieve his loneliness). During the trial it came to light that Murphy He had suffered terrible abuse and aggression since childhood. "The sentence was reduced to life imprisonment and I remember that the judge said in the letter something like that although what he did has no justification, there was no one in the world so predestined to end up like this." In his letters, Murphy talked about the cat and asked to appear on the recording. Prieto was left with that detail: "It is emotional: while you see him telling something very tragic he has in his arms an animal he is now caring for. It is like a ray of light in history."
I am a killer he risks looking like one more of the long list of productions of the so-called true crime That seems to have crammed the platforms. But it seeks to differentiate itself from the rest. "There is a huge interest in crimes, but there also seems to be a tendency to present an overly simplified version of the facts, to emphasize horrifying details or to treat the stories as a kind of Agatha Christie investigation." explains from London producer Ned Parker. "U.S We wanted to try to understand the impact on everyone involved, be it the family of the victim, those whose job it is to investigate or prosecute the case, but also in the murderers"he points out.
Unlike the previous season, in this all they are stories of men, a challenge because in the United States there are 2,800 of them sentenced to death, but only 50 women, and of those, had to exclude those who had killed children. In the end, who stars in the first chapter is Lindsay Haugen, a veteran of the navy who tells the camera how, in 2015, she complied with her boyfriend's strange request to be killed, right there, in a parking lot at the Wal Mart supermarket in Montana, after eating pizza and drinking wine . Haugen covered his nose and mouth with one hand and with his free arm pressed the boy's neck. The boy had suicidal tendencies and depression. Haugen was sentenced to 65 years. When he heard the sentence, he admitted: "I deserve it. I deserve everything that happens to me. Because I can't bring Bobby back."