The Xunta concludes that the seafood used in 'MasterChef' was foreign and there were no irregularities beyond "malpractice"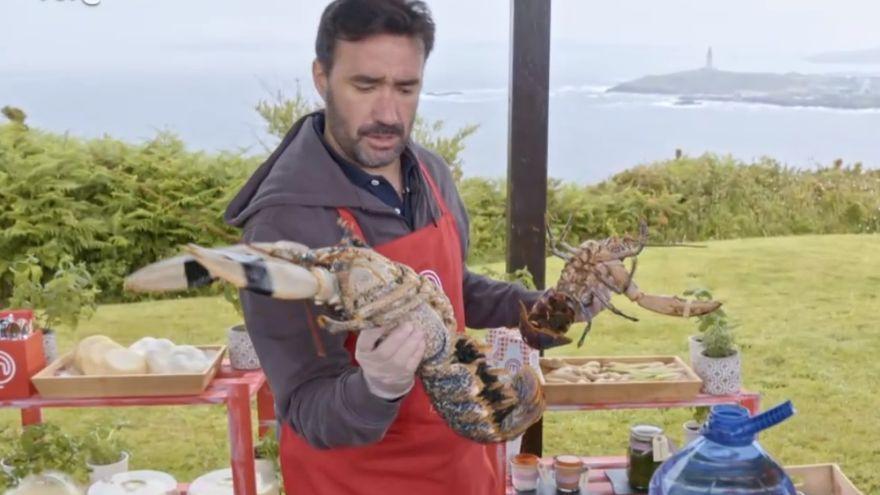 Investigation of the Xunta on the provenance of lobsters with roe employees in a program 'MasterChef' on A Coruña conclude that the seafood was "foreign", not extracted in waters of Galicia. Therefore, it is not appropriate to apply the autonomous regulations of fishery products.
According to sources from the Consellería do Mar to Europa Press, it is found that there was "no type of irregularity" in the marketing process of these specimens as they are not local products.
However, the Xunta condemns "malpractice" and regrets that the TV program "The test in which the lobsters implying that they were Galicians when they really were not ".
Likewise, it appeals to the responsibility and rigor of all social agents, including the media, to ensure the quality and maximum guarantees of the Galician seafood in view of its "good national and international image".
Last week, the fisherman and tweeter Rogelio Santos Queiruga (@QueirugaRogelio) warned that the program had cooked "lobsters with roe", that "it is forbidden to fish them"" I don't know what that looks like on a show that hundreds of thousands of people watch. With that they help people to go through everything, "he complained through social networks.
On this issue, the Galician Government initiated a investigation about what happened, since the regional regulations that regulate the minimum sizes of fishery products "establishes the prohibition of retaining on board, transshipment, landing, transport, storage, sale, exhibition or commercialization of ovate female crustaceans regardless of their size". However, it is now concluded that this Galician standard does not apply because it is product from outside.
Controversial program
The program of 'MasterChef ' of A Coruña had already been involved in controversy over a imitation of the Galician accent that the presenters did during the recording. Users of social networks, including political representatives such as Ana Ponton (BNG), writers and spokespersons The associative movement criticized what happened.
In fact, A Table for Linguistic Normalization this week called for a blackout of RTVE – except in the schedule in Galician language– in protest of what happened.