The writer Pedro Flores teaches a poetry workshop that combines literary debate with writing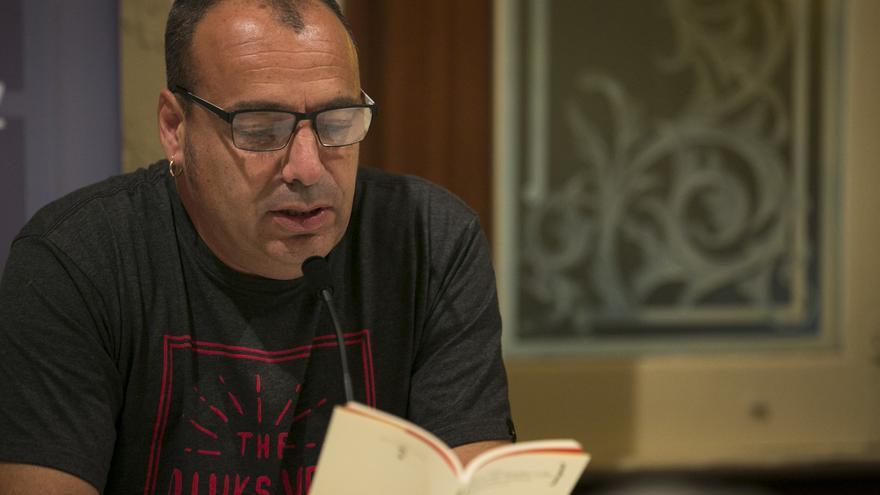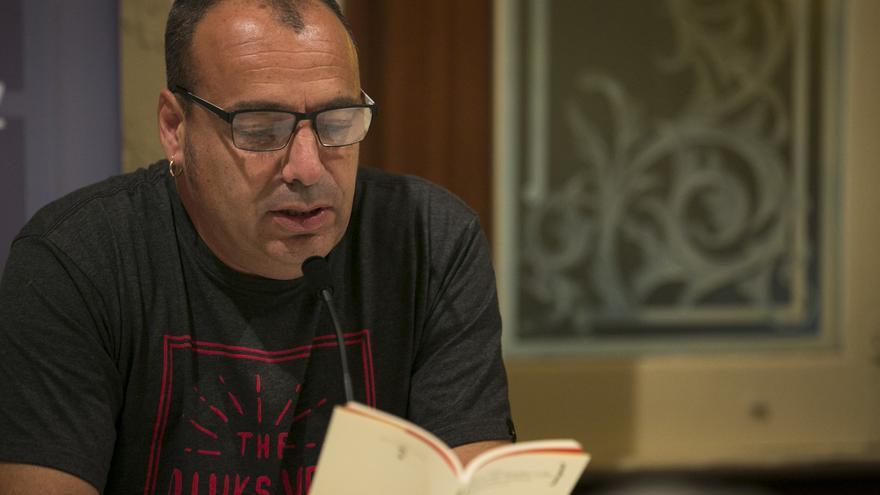 The Canarian writer Pedro Flores placeholder image teaches in the León House-Museum and Telde Castle, from the day 5th June, a poetry workshop aimed at all those who love literature, who want to combine literary debate with writing. It is an activity for those who want to write regularly with the sole aim of immersing themselves in their own creative process and sharing their reading and writing experience.
This free initiative, with limited capacity, starts on the 5th and continues on June 12, 19 and 26, always from 11 a.m. to 1 p.m. It is aimed at the general public, from 18 years old, and new students will have priority. To participate, prior registration is required through the mail leonycastillo@grancanaria.com or by calling 928 691 377.
This workshop seeks a approach to gender through the reading of poetic texts, such as poems by Jorge Luis Borges, Miguel Hernández and César Vallejo. In addition, it intends to establish a debate and create a forum around such a prejudiced and, in a certain way, misunderstood genre, such as poetry, explains Flores.
The activity is aimed primarily at those who want to start or already practice writing poetry and aims to provide attendees with a theoretical and practical approach to the poetic literary fact. Rather than teaching them to write, which is not the purpose of the workshop, it aims to show them a base on which to consolidate that vocation of writing and at the same time, that attendees have a place to show what they write and share it among themselves.
Flores' goal is not to establish how a poem is made, but rather how it is not done. "It is not done bearing in mind certain prejudices that accompany it, because poetry is not the same as kitsch, nor grandiloquence, and it is not the same as other genres, because it is not about telling a story, an argument, but the way ", Explains the writer.
"The poetry that is being done now and that reaches readers more massively, is more based on the exposition of feelings and precisely that is not poetry from their point of view. In poetry you can express everything and the important thing is the way you express it. A poet is not better because he is more sincere. It is not about expressing feelings by themselves, that constitutes poetry, "adds Flores.
Path of Pedro Flores
Pedro Flores (1968) is considered by critics as a poet in continuous social denunciation. He is transgressive and realistic, defends dignity and criticizes contemporary society. He has dedicated himself to writing poetry, story books, plays and children's stories.
He has published more than thirty titles of poetry, narrative and theater. Some of his texts have been translated into Portuguese, Italian, French, English, German, Slovak and Hungarian. Among other awards he has obtained the José Hierro, Antonio Oliver Belmás, Flor de Jara, Fray Luis de León, City of Tudela, Gil de Biedma y Alba, City of Las Palmas, Pedro García Cabrera, Tomás Morales or City of Santa Cruz de La Palma de Poesía and the Isaac de Vega and Domingo Velázquez storytelling. He was a finalist for the National Critics Award in 2010.
In addition, on May 25, within the programming of the Cultural Tuesdays from the Faculty of Educational Sciences of the University of Las Palmas de Gran Canaria, Pedro Flores presented Jesters of god, which is part of the new collection Libellus by Nectarina editorial. It is an anthology of those poems written in tribute to different poets throughout their entire career.