The world of darkness and horror versus contemporary engraving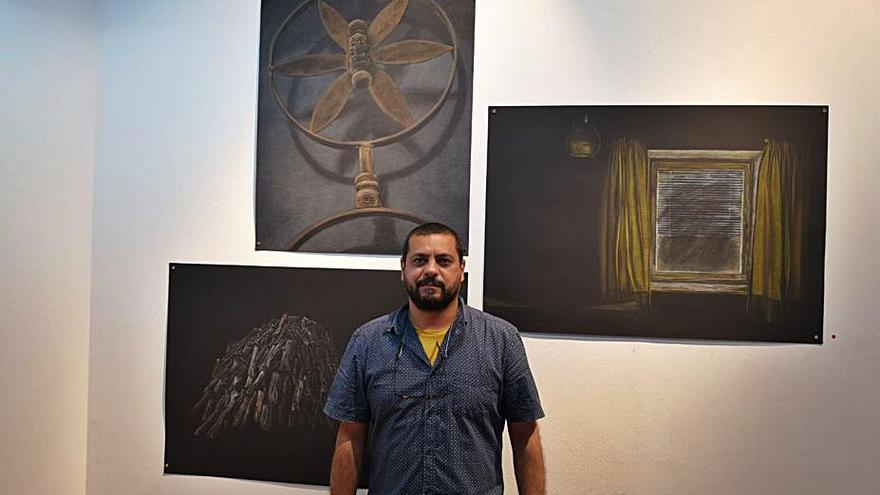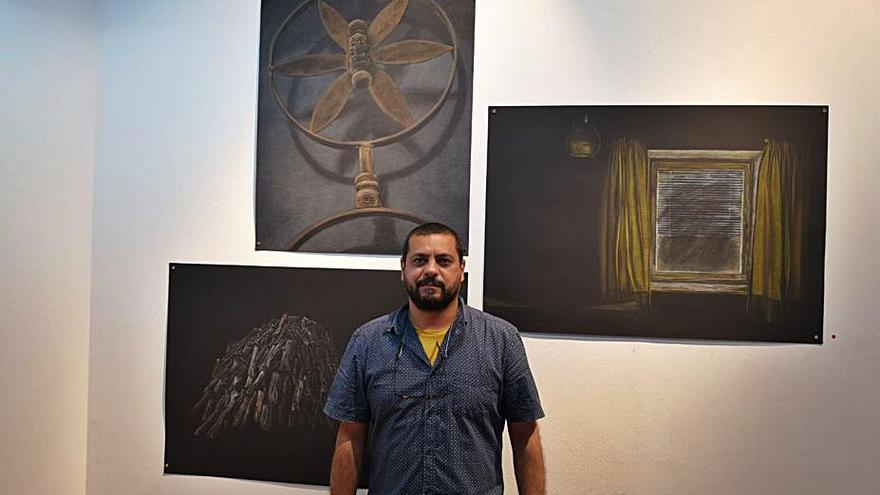 Duchement, for this exhibition, has brought the drawings that he has been doing for the last two years. He also works with sculpture and photography. The darkness is under the perspective of what it hides, linked to the world of psychology. These are spaces where the human being does not appear, interiors, uninhabited architectures that refer to a posthuman stage and that are seen from three perspectives: the spaces, also from themselves and from the objects in them. The technique includes drawings made with colored pencils on black paper, for the most part.
«I have been working in the world of darkness for many years. It's something that has permeated my life since I was a teenager, from the point of view of terror. My work, since 2005, has been about the classic terror of literary works such as those of Edgard Allan Poe, Lovecraft or Thomas Ligotti. This world permeates my art by interests that my unconscious knows, by the tensions that are created in a twilight environment. Through the darkness escapes everything incomprehensible and inexplicable linked to the realm of the unconscious. Hence also the poetic character of my creations ", points out the painter.
His photographic work, in terms of subject matter and aspects, is quite close to the drawings on display. «I have also planned to do another exhibition at the Ateneo de Vecindario including sculptural art that is also linked at a conceptual and visual level with the drawings that I present here. My creations are always linked to demonology and psychology in the field of disorders, of everything that the unconscious contains, an ungovernable world. I am not referring to states of madness, but I am referring to everything that we cannot explain. The fear of not controlling what comes from the unconscious can generate destabilization ».
Arencibia, to create the images, uses both objects and pieces of elements that interest it to create backgrounds, for example, inked. "They are not traditional engravings because I go beyond the concept." For example, in some of them there are collage or perforations, elements that want to give a concrete meaning to the work. "I use a maximum of three colors in each creation, very specific, directly points and I always use the same red, yellow or blue in all areas of the engraving."
What it also tries to show in the image, conceptually, are the limits of knowledge, whether personal or human, that is why many times «I use abstract elements, with geometry, numbers or signs in spaces that are specified in recognizable images. In fact, I am interested in transmitting in the work, both the space of the same role as in which we live or from which we are made ».
The motifs that he handles are recognizable shapes, such as hands, knives or hemispherical ones referring to the celestial vault or, sometimes, to an entire human figure. "I intend to convey the limitation of humans to know anything because, for example, the definition we make of a plant will remain a mere definition. We look for languages ​​and ways to explain any element, we define it, but with that we remain half, we limit ourselves to current knowledge because at any other time new things are discovered about that object ».